Expansion of the Anfield Road End is now really taking shape, with major progress since the end of the season seeing work on the upper tier now beginning.
With Liverpool's season at Anfield having come to a close on May 23, construction has had weeks of uninterrupted work to take the expansion to another eye-catching level.
At the start of April, foundations had been laid and were in place for the new upper tier to be constructed before joining on to the existing stand.
And now, at the end of June, they have pushed on with speed as the 'wow' moment described by Colin Roddy of the contractors, The Buckingham Group, has been delivered as you can now start to appreciate the sheer size of the new stand.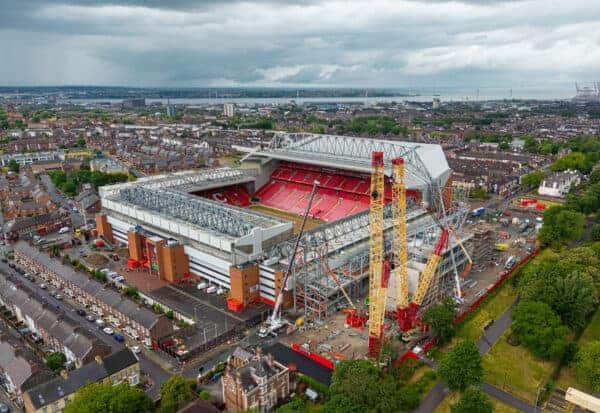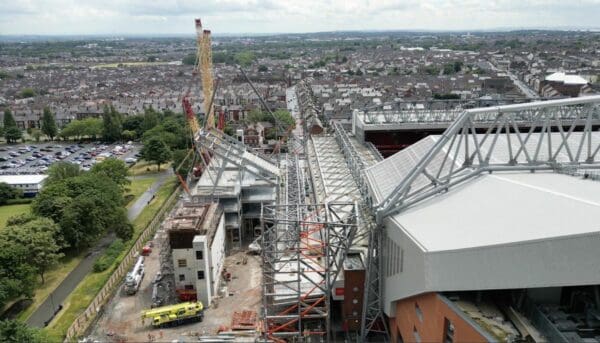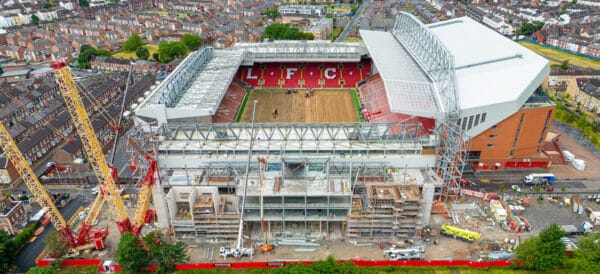 It now towers over the landscape in Stanley Park, which is where the roof is starting to be assembled with cranes at the ready to then put the roof trusses in place.
It ensures the project remains on schedule with Roddy having told This Is Anfield back in March that "you'll really get a feeling for the height of the structure at about the end of June start of July.
"We hope to see the first grandstand steel go up and we can appreciate what we're building here."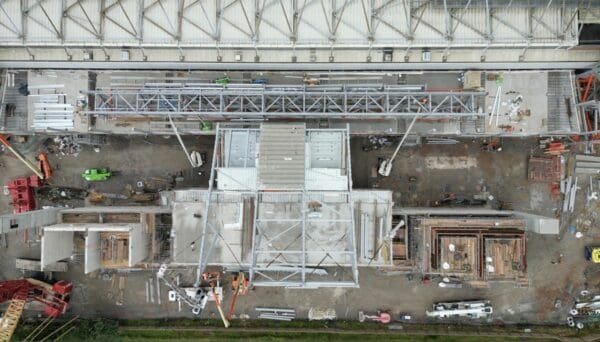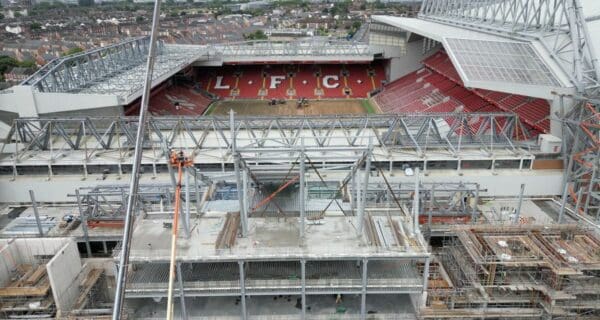 And what they are building is a structure that will see "the eventual roof be approximately 40 metres, which is nine metres shorter than the Main Stand, to give you some perspective."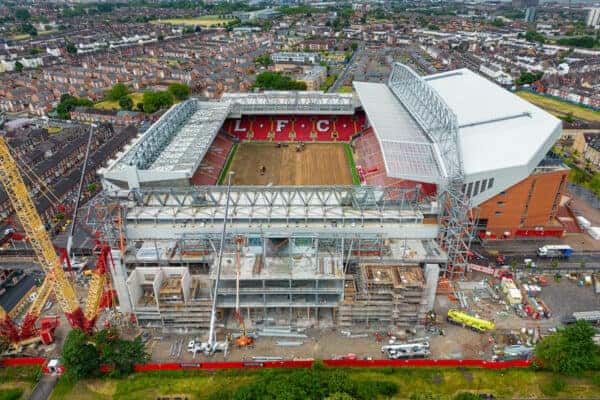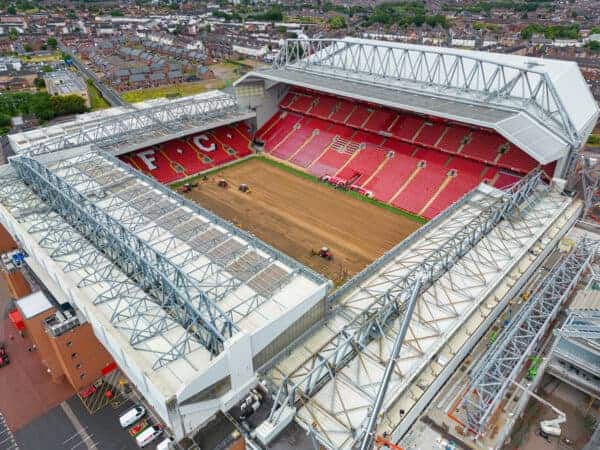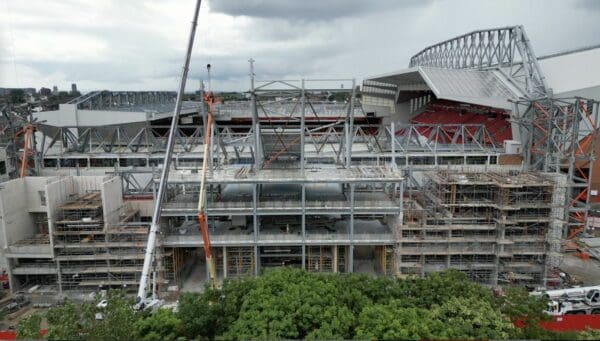 It makes for an exciting new development for the £80 million project, which will add 7,000 extra seats and take the Anfield Road End capacity to 15,967 fans, boosting the stadium to 61,015.
The existing roof will be removed during one of two possible windows – during the Qatar World Cup or the end of the 2022/23 season – with the expansion due for completion in summer 2023.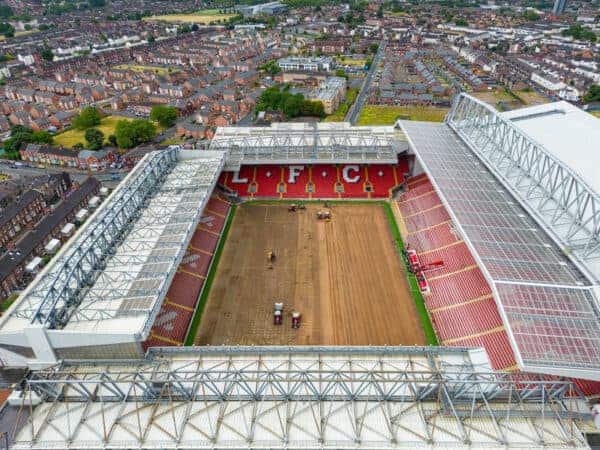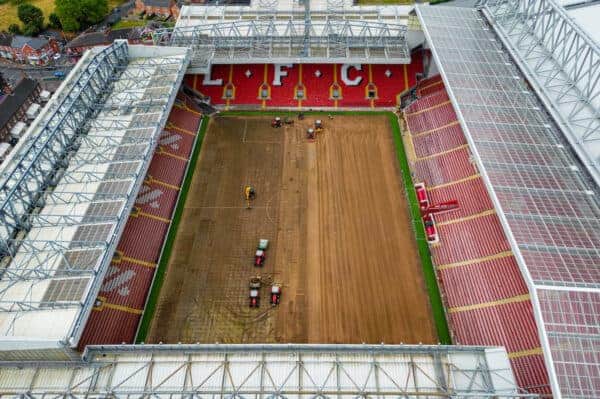 There is also work going on inside Anfield, with a new pitch being prepared for the new campaign.
Jurgen Klopp's side will grace the turf for the first time since May on July 31, when they host Strasbourg in a pre-season friendly six days before their league opener at Fulham.
Exciting times all around Anfield!