This year has brought a big change to Liverpool's pre-season, with the customary lactate test tweaked to involve indoor running and asthma diagnosis technology.
Pre-season is now underway at the AXA Training Centre, with the Reds getting back to work ahead of their flight to Thailand on Saturday.
The core of the squad reported back over Monday and Tuesday, with an extended staff brought in to oversee initial medical checks and fitness tests in the indoor gym.
Usually, day one of pre-season would bring the lactate test, which it is safe to say is more popular with certain members of the first-team squad than others.
"So I'm taking the lactate test and I'm thinking, 'my stomach's a bit dodgy here'," Andy Robertson recalled of his first experience of a Liverpool pre-season in 2017.
"I started gagging and I was sick everywhere.
"Halfway around I had to stop and be sick, then I tried to catch them up because I'm thinking, 'I can't drop out at this point', because this point was like you are super unfit, that was the point you had to get by.
"So I was sick around the pitch, then I had to stop because they have to take the blood out your ear, and I was sick when I was getting my blood taken.
"I went another lap and I was like 'I need to stop'."
Designed to monitor levels of lactic acid around the muscles and the rate of fatigue, players were tasked with running laps around the outdoor pitches with their blood tested at every interval.
Unlike Robertson, it was an exercise James Milner relished, with the veteran midfielder routinely lasting longer than any of his team-mates.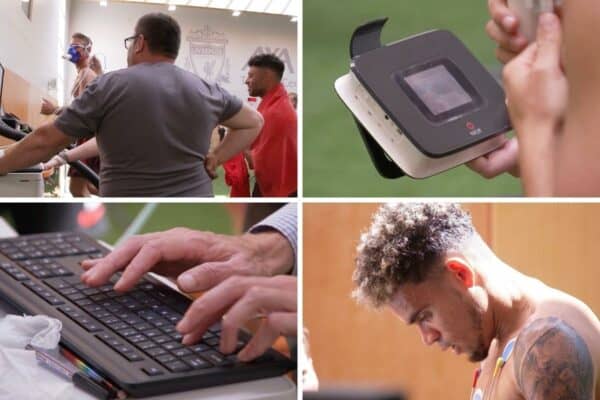 But this year it seems as though Liverpool are taking a slightly different approach, with the introduction of fractional exhaled nitric oxide (FeNO) testing using analysis technology from NIOX.
FeNO testing is typically used in diagnosing asthma, with NIOX describing the technology as "the most convenient biomarker of airway inflammation."
Liverpool also employed Manchester-based respiratory and cardiology diagnostics company LoveMedical to oversee cardiopulmonary exercise testing (CPET).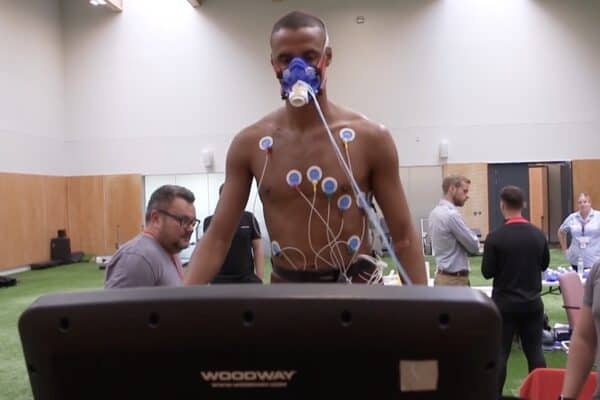 Players were strapped with electrodes on their chest, pulse oximeters on their feet and wrists and an exercise mask to monitor their breathing.
They were then tasked with running at intervals on a specialist treadmill, with readings conducted before blood tests and heart-rate monitors were used to measure lactic acid and cardiopulmonary output.
As explained by LoveMedical: "CPET found favour in the sports and fitness arena, in particular as a tool to determine fitness by assessing the volume of oxygen output of a person under exercise."
In short, the combined lactate, FeNO and CPET testing is designed to fully determine each player's base fitness at the start of pre-season.
As Alex Oxlade-Chamberlain told LFCTV, it was an "uncomfortable" but vital experience.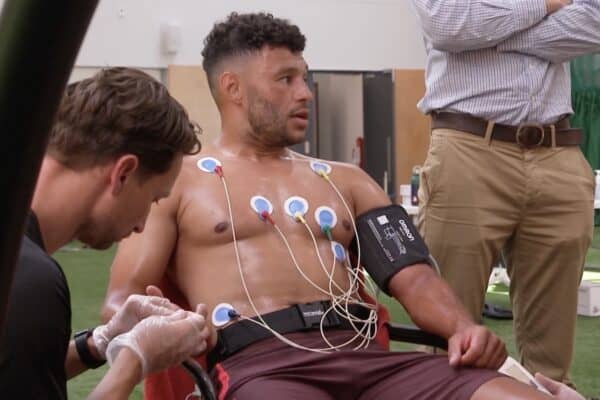 "It's never easy. [Adrian's] heart rate was through the roof and he was barely walking!" he joked.
"I think it's more the sort of anxiety, everyone's gearing up to that first day of testing and wanting to do well.
"We did it on the treadmill this year, we've all done running in the off-season and done preparation, so you should be pretty prepared for it.
"It's never easy, this year with the mask and all the wires and everything it was a bit uncomfortable, which makes it a little bit more challenging.
"But it is what it is, you've just got to get through it and then the footballs come out and that's when the hard work is more fun."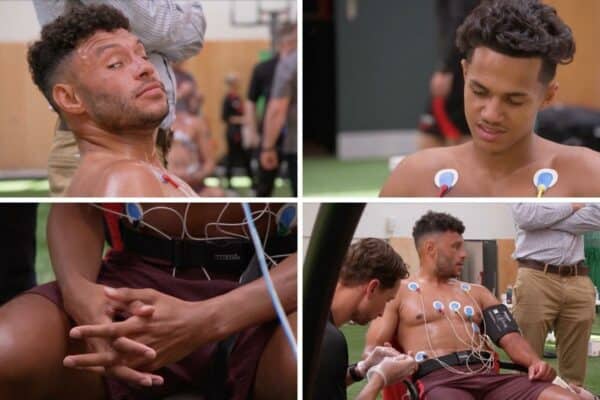 The information gathered will then be provided to the club's medical staff and sports science department, including head of fitness and conditioning Andreas Kornmayer, who oversees the testing.
That will then be used to accurately measure each player's fitness to not only build for the pre-season schedule, but also the long campaign ahead.
It is rare, if ever, that a player will fail these tests, per se.
Instead, this is another of those marginal gains that have given Jurgen Klopp's side the edge in many areas in recent years.