Chelsea fans aren't in confident spirits ahead of Saturday's trip to Liverpool, but Trent Alexander-Arnold is expected to be targeted.
The Reds secured a much-needed win away to Wolves in the FA Cup in midweek, but a bigger match is now hovering on the horizon.
Jurgen Klopp's side host Graham Potter's men on Saturday lunchtime, with both teams under fire and in desperate need of points in the top-four battle.
With kickoff edging closer, we spoke to Chelsea fan and regular Richard Long (@Chelseafan_Rick) to discuss all things blue, red and Saturday's game.
How would you assess Chelsea's season so far?

It's been nothing short of a disaster, quite frankly.
It's halfway through the season and Chelsea only have the Champions League knockout stages to look forward to.
We can't even get excited about challenging for the top four in the Premier League and the mood amongst the fanbase is very low. 
How is Potter doing? Right man for the job?

There's no sugarcoating it, Graham Potter has massively struggled and is failing badly.
In his defence, we have an absurd amount of injuries and some of the players still at the club clearly want to leave, such as Hakim Ziyech.
It's not been easy for him, but we should still be doing much better. 
Personally, I don't think he's the right fit for the club. His CV is modest, at best, and I just feel he lacks that experience of handling big players on the big stage.
I hope I am wrong, but I think his appointment will turn out to be a disaster. 
What has he changed stylistically from Tuchel?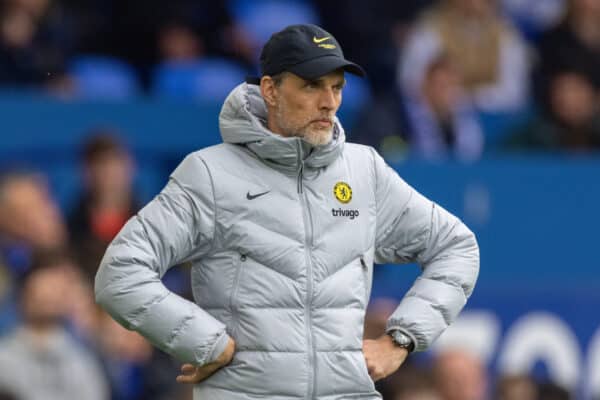 It's really hard to answer this, as there is no clear sign at present of what style Potter is trying to play.
The football has been dreadful and disjointed. We create very few chances and I can't see yet a clear identity that Potter is trying to impress on the team.
Both Potter and the team look lightweight and lost.
Have any players shone, or been particularly poor?

Thiago Silva has been comfortably our best player, but has been badly let down by the rest of the team.
Both Kepa Arrizabalaga and Edouard Mendy continue to make high-profile errors and our new signings Kalidou Kouibaly and Marc Cucurella have been so disappointing.
Koulibaly, in particular, has really struggled, especially given his reputation. He is so rash and gets pulled out of position constantly.
Just watch him on Saturday!
As for Liverpool, how do you assess their campaign?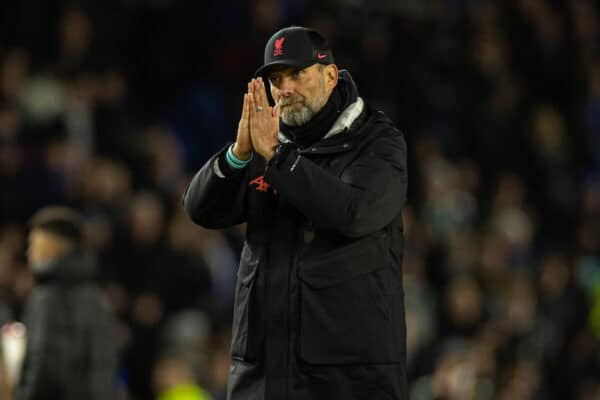 Liverpool's demise is a rare positive for Chelsea fans this season.
Like the Blues, they are massively underperforming and look like a shadow of the team that went toe to toe with Man City.
I think Liverpool fans have every right to be furious that the club didn't strengthen more in the summer. 
Where do you think both sides will finish this season?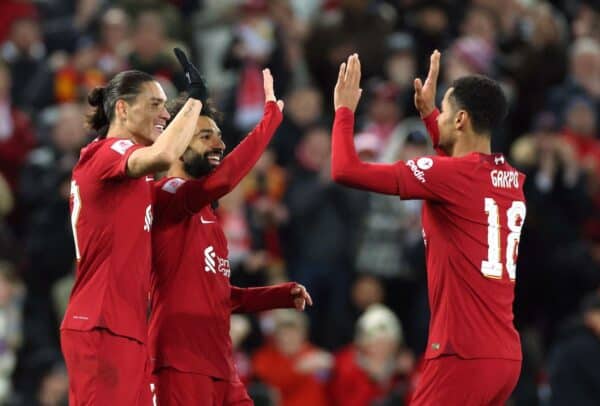 I expect Liverpool to get very close to fourth place, but I have a feeling they will just miss out.
As for Chelsea, I think sixth is realistic. But, to be honest, it's all about getting to 40 points first. 
Which Reds player would you most like at Chelsea?

I'd take Alisson instantly.
Not because he's having a particularly great season, but because our two goalkeepers have just been so woeful and he would instantly stop us from losing points and add some solidity at the back.
Looking ahead to Saturday, where are the key battles?

If he starts, then it will be all eyes on Mykhailo Mudryk vs. Trent Alexander-Arnold.
Trent's become a laughing stock and very much receiving the Harry Maguire treatment at the moment from rival fans. I think Potter will target him from the start.
Elsewhere, it will be interesting to see how our youngster Lewis Hall gets on in defence against Mohamed Salah.
He has impressed so far when selected, but Salah will be his toughest challenge yet. 
Finally, what's your prediction?

Reluctantly, Liverpool 1-0 Chelsea.
I expect our inability to create chances and score goals to be our downfall.