There's no sensation quite like the buzz around a big transfer.
The modern football fan is obsessed with them, in some instances to an extent that replicates what happens on the actual pitch.
It is a curious phenomenon and it's difficult to pinpoint precisely when it started, but the thrills and spills of transfer windows can often become a subplot that runs concurrently alongside club football.
Right now Liverpool have one of the best squads on the planet. It should, in theory, be nigh on impossible to purchase a player who can excite us more than the players we have already got, players who can do things that we haven't already seen.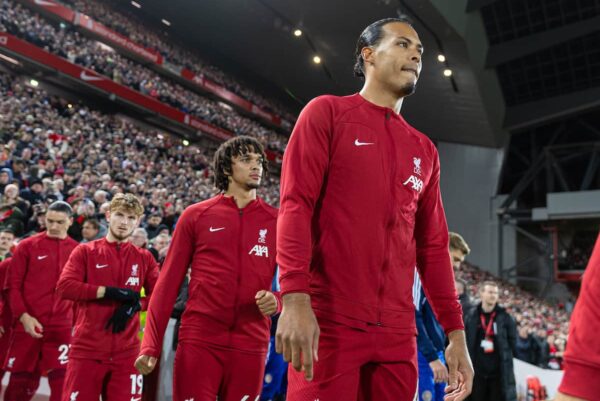 When you are blessed with the likes of Mo Salah, Thiago and Virgil van Dijk at the peak of their powers each week, it is difficult to envisage a world in which one transfer can significantly alter and improve the way everything looks.
I remember being perplexed at Luis Diaz, a man we had never seen kick a ball in a red shirt, receiving a warmer reception than Harvey Elliott, a talented teenager making a return from a career-threatening injury, during their joint introduction to the field at home to Cardiff in February.
I was as excited as anyone to see what Diaz could offer on his debut but for me, the story ought to have been Elliott. We had all seen the horrific injury he sustained at Elland Road five months earlier and endured the distasteful chants from sections of the home support as it unfolded.
Diaz has, of course, gone on to carve out an exceptional start to his Liverpool career. Still, the respective reactions around the ground were indicative of the fascination with the shiny new toys over established ones.
Transfer hysteria

The £37 million signing of Cody Gakpo encapsulates a lot of the rationale behind the giddiness which greets such news.
It comes at a time when Liverpool needed a lift, and crucially it comes shortly after the Dutchman lit up a World Cup. We have been exposed to his potential on the biggest stage of all and can already see a pathway to an exceptional spell at Liverpool.
Since Jurgen Klopp joined in 2015 the recruitment at the club has been disproportionately successful. Very few signings have failed to represent value for money at the very least, and the majority have been overwhelmingly positive additions.
It is for this reason that new players are met with such optimism, supporters may remain divided in terms of overall financial outlay from the top, but in terms of each individual signing, there is a great deal of trust in Liverpool to get it right.
There is a healthy body of evidence to back this up.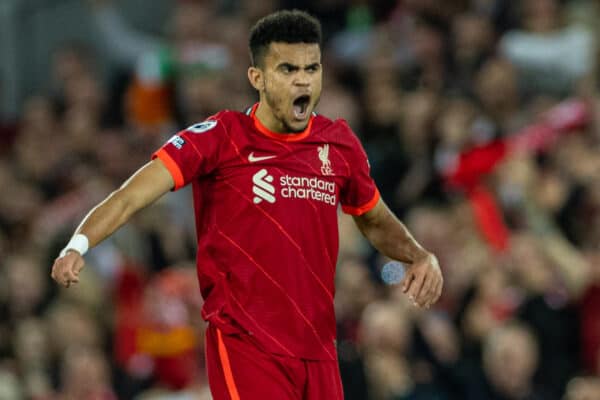 A high-profile transfer like this one can reinvigorate an entire football club, breathing new life into a season when it is needed most. If timed correctly it can have as much of an impact on the squad and staff as it does the supporters, the aforementioned Diaz demonstrated those transformational capabilities when he joined 12 months ago.
The Colombian was a huge influence in a season which took Liverpool to within two games of the impossible, having an immediate impact on the side despite arriving midway through the campaign.
As football fans, we want to be able to dream at all times, even when there is compelling proof that suggests we shouldn't.
The tricky start to the 2022/23 campaign would indicate that recreating the heroics of last season is likely to be beyond us at this current moment, however, reinforcement brings with it buoyancy about what might still be possible.
A boost for the entire club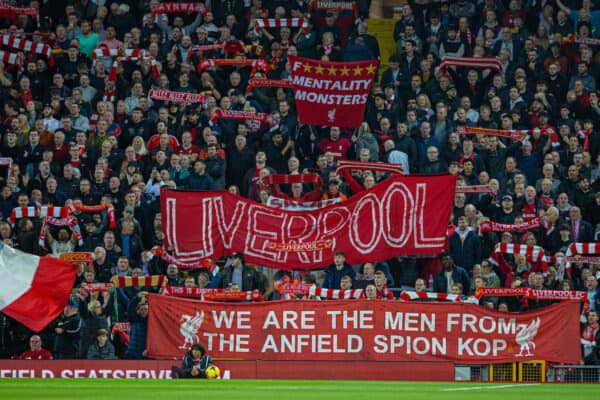 When Fabinho signed from Monaco it had only been a matter of hours since we'd suffered defeat to Real Madrid in Kyiv.
The majority of those who made the trip to Ukraine for the 2018 final hadn't even returned home by the time Fabinho was unveiled to supporters in a Liverpool shirt.
I remember what was a very gloomy coach home being transformed into a party bus when the news filtered through as we pulled into Dover!
It was the tonic we all needed and fuelled the belief that the loss against Madrid was only the beginning of a journey under Klopp, and we were vindicated ten times over.
Where Gakpo fits in terms of a long-term position remains to be seen. There has been plenty of chat about the number of forwards already at our disposal who prefer to operate from the left, where our new No. 18 predominantly spent his time at PSV.

After a World Cup in which he featured through the middle, it will be fascinating to see the player that Klopp moulds him into, versatility is a key attribute to play under this manager and there is no better example than his predecessor Sadio Mane, who excelled in all three of the forward positions.
The injuries to Diaz and Diogo Jota focus the microscope on Gakpo from the very start, but it presents an opportunity for the 23-year-old to hit the ground running and put his stamp on the starting 11.
Liverpool simply cannot afford to miss out on the top four and this signing could be a huge catalyst for the push towards that.
Who knows, there could be more to come.