Liverpool have won 50 honours since the club was formed in 1892, ensuring the Reds are currently the most successful football club in England. But when did they win the first of every trophy?
Nineteen league titles, nine League Cups, eight FA Cups, six European Cups, four Super Cups, four Second Division titles, three UEFA Cups and one Club World Cup.
That's quite the trophy haul, and that does not even account for the 16 Charity Shield/Community Shields.
But when was each piece of silverware lifted for the very first time at Liverpool?
League titles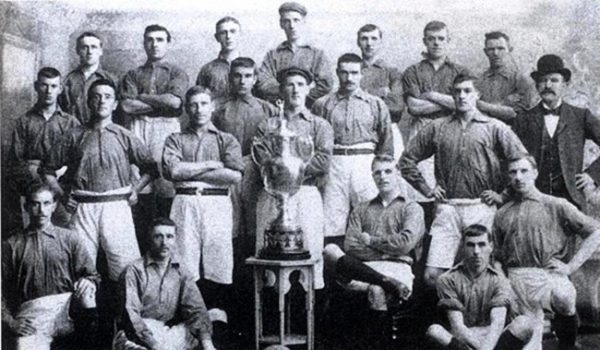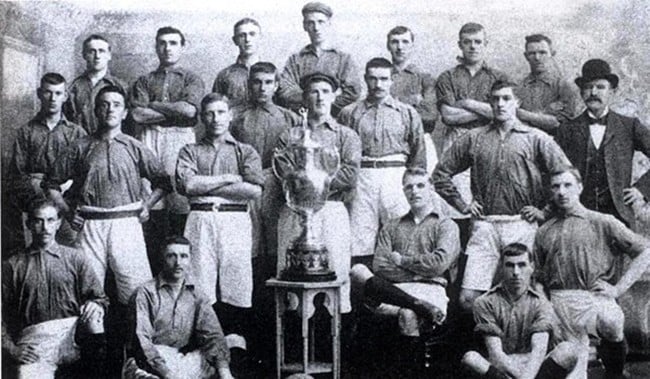 Throughout the club's 131-year history, Liverpool have won a total of 23 league titles, inclusive of their time in the Second Division.
And while football started before 1992, we've also included the Premier League title here too:
First Division: 1900/01 (Manager: Tom Watson)
Premier League: 2019/20 (Manager: Jurgen Klopp)
Second Division: 1893/94 (Manager: William Barclay and John McKenna)
---
Honours (First Division): 1900/01, 1905/06, 1921/22, 1922/23, 1946/47, 1963/64, 1965/66, 1972/73, 1975/76, 1976/77, 1978/79, 1979/80, 1981/82, 1982/83, 1983/84, 1985/86, 1987/88, 1989/90, 2019/20
Honours (Second Division): 1893/94, 1895/96, 1904/05, 1961/62
European Cup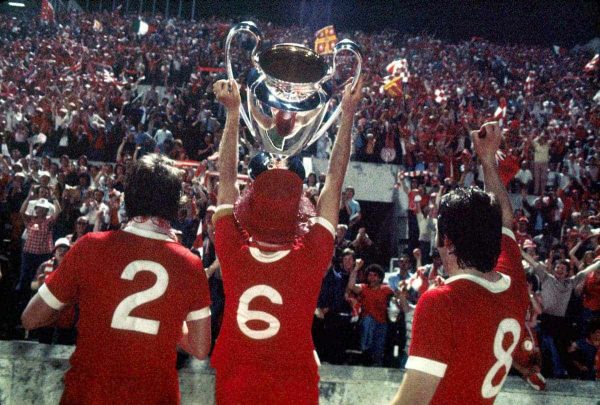 The Reds have the joint third-most European Cups across the continent, equal with Bayern Munich, with six. The club also finished as runners-up a total of four times.
Liverpool, the cream of Europe. It's a competition synonymous with this football club and the first time Ol' Big Ears was proudly lifted by a Red was in 1976/77.
Bob Paisley was at the helm as his Reds side won 3-1 against Borussia Monchengladbach in Rome.
---
Honours: 1976/77, 1977/78, 1980/81, 1983/84, 2004/05, 2018/19
FA Cup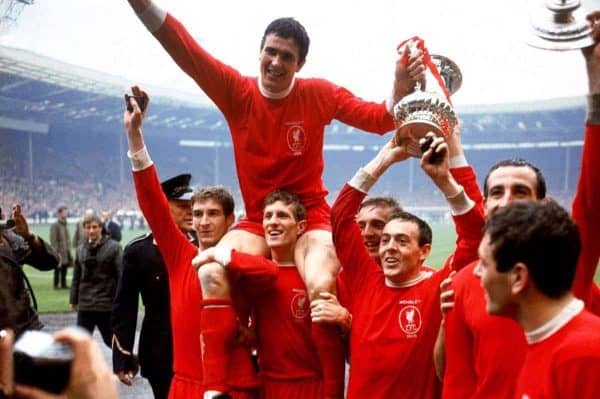 Only two other clubs have won more FA Cups than Liverpool — Man United and Arsenal. We all know when the last one was added to the trophy cabinet, and the first was added 57 years earlier.
Bill Shankly finally got Liverpool's hands on the trophy in 1964/65, thanks to a 2-1 win over Leeds United in extra time.
---
Honours: 1964/65, 1973/74, 1985/86, 1988/89, 1991/92, 2000/01, 2005/06, 2021/22
League Cup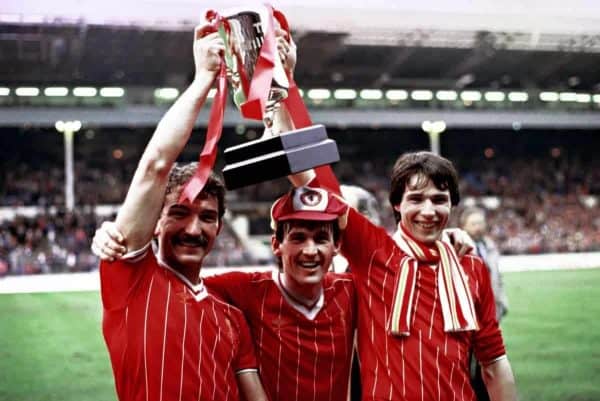 Even with its many guises throughout the years, no team has won this competition more times than Liverpool (9).
The first time the trophy was lifted was in 1980/81, when it was known as the Football League Cup. Liverpool needed a final replay at Villa Park after a 1-1 draw with West Ham in the original tie.
Paisley oversaw a 2-1 win to add yet another trophy to his collection.
---
Honours: 1980/81, 1981/82, 1982/83, 1983/84, 1994/95, 2000/01, 2002/03, 2011/12, 2021/22
UEFA Cup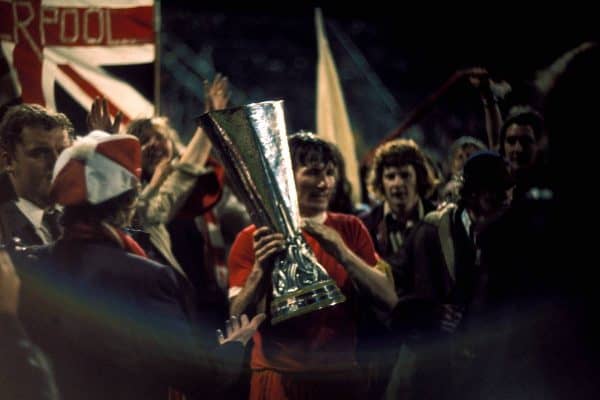 The first of three UEFA Cups/Europa League titles was delivered in the 1972/73 season, with Shankly leading the club to its first European trophy.
This marked the first of a further 12 European trophies for the club.
---
Honours: 1972/73, 1975/76, 2000/01
UEFA Super Cup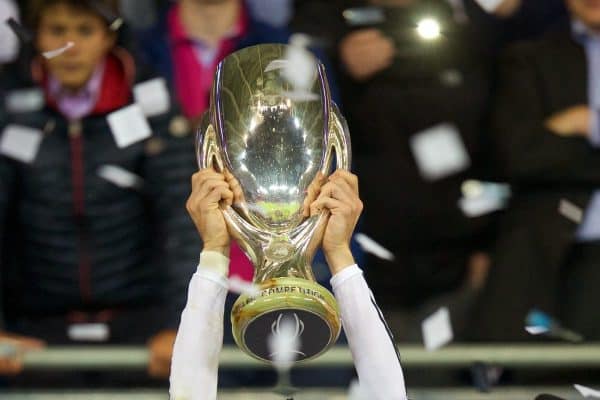 In 1977/78, Paisley's men followed up their first European Cup success with their first Super Cup, defeating Hamburg over two legs.
It ended 7-1 on aggregate. Emphatic, to say the least.
---
Honours: 1977, 2001, 2005, 2019
Club World Cup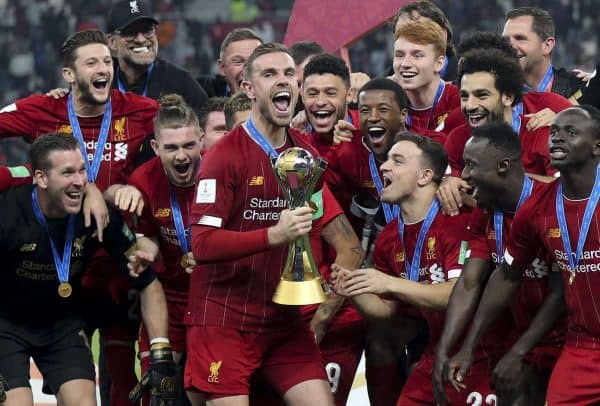 The first and only Club World Cup was added to the trophy cabinet by Klopp and his team in 2019, with Qatar providing the backdrop.
A goal in extra time from Roberto Firmino sealed the 1-0 win against Flamengo, a day for creating history.
---
Honours: 2019
Community Shield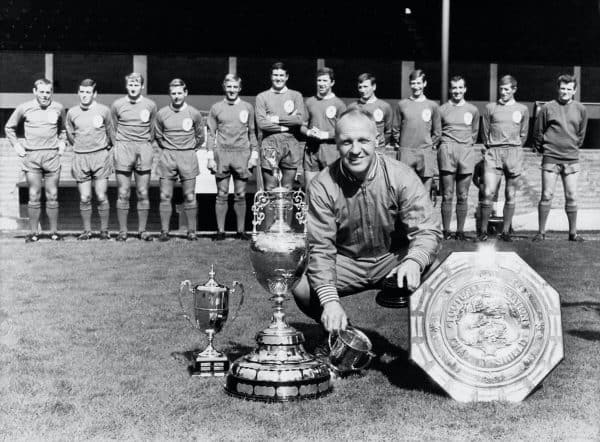 Shankly was the first Liverpool manager to get his hands on the shield, even if it was shared with West Ham, in 1964/65.
Whether named the FA Charity Shield or the Community Shield, Liverpool have lifted this particular piece of silverware 16 different times (sharing it five times).
Widely considered a glorified pre-season friendly, it's still a piece of silverware.
---
Honours: 1964, 1965, 1966, 1974, 1976, 1977, 1979, 1980, 1982, 1986, 1988, 1989, 1990, 2001, 2006, 2022