Liverpool have been frequently linked with a move for Brighton midfielder Moises Caicedo, their all-round star in the centre. So why should the Reds push for him?
Midfielders, we've got a few.
Finding the right combo, though, appears a struggle at the moment – or perhaps more than the chosen individuals, it's the way they are aligned on and off the ball which is causing problems.
Either way, changes in the middle of the park look likely sooner or later, and Caicedo is top pick for many supporters to help tilt the balance back the Reds' way.
Standing a little under 6′ tall he's not a giant, yet manages to be imposing all the same; a muscular and compact dynamo who covers the ground with ease.
The Ecuadorian 21-year-old is showing greater consistency with each passing season and that is reflected in his standing within the international team, where he has already picked up 28 caps and played at both a Copa America and a World Cup.
It's a very fast upward trajectory he has been on, with only just over a season spent at his home club Independiente del Valle before making the move to Brighton midway through 2020/21.
Half a campaign of adaptation, half a season on loan in Belgium and then back to the Seagulls – and now a year in the team on the south coast.
It's a relatively small body of proof of his talents, fewer than 100 senior club games to date and still fewer games for Brighton than for his original club back in Ecuador, yet most of the world is already convinced of his talents.
The latest reports are that, despite contact with the player's representatives, those within Liverpool believe he will end up at Chelsea.
But should the club be making him a top target?
Strengths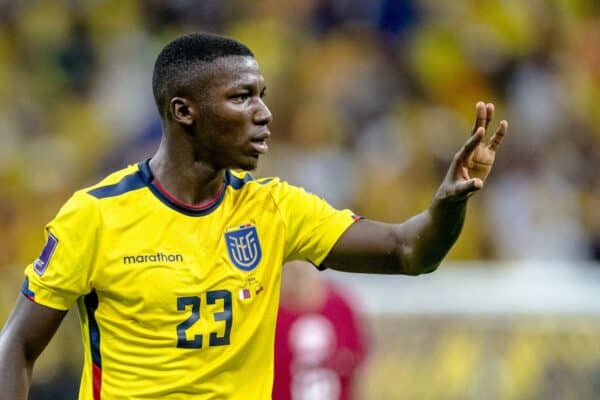 From a technical perspective, Caicedo is impressing and progressing more and more all the time.
His touch is sure, short-range passing is exemplary when given time on the ball and then, of course, there are his defensive tendencies.
Rapid into the challenge, he's an all-over-the-pitch ball-winner who will hunt down his opponent with relentless assurance, top five in the Premier League this term for number of tackles.
Break it down further and he's fourth for middle-third tackles (team-mate Alexis Mac Allister ranks second, incidentally) and though the numbers are fewer across the board, he's top 10 for final-third tackles too.
For what it's worth, Liverpool's top tackler this season is Fabinho, who ranks 42nd in the league. Thiago (55th) is the highest for tackles which actually end in the Reds having possession.
Elsewhere, Caicedo's positional work also looks much improved this year, while his speed across the ground is of course a massive positive.
If he's not in place after his team loses the ball, he gets there very quickly.
Heading the other way, while he's not someone to directly dribble past an opponent, his ball-carrying is good to head into space quickly, and his willingness to make an extra body in the box with surges from deep has been very apparent when not playing the deepest role in midfield.
Weaknesses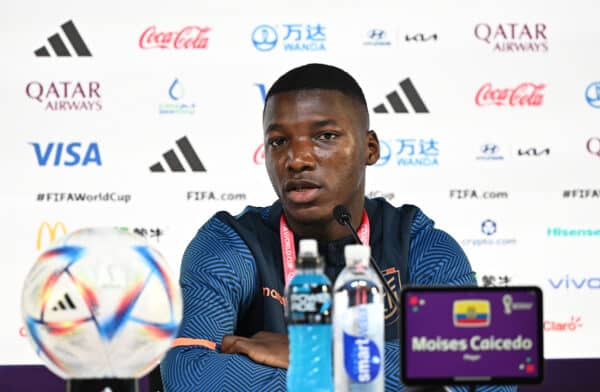 There's probably not anything Caicedo is dreadful at, in truth.
He's very much someone who can operate in both boxes and everywhere in between – which isn't to say improvements can't be made.
Naturally, given the level of experience he has (or doesn't have), we could expect general across-the-board improvements anyway, tactically and technically.
But for a top team's midfield, increased diligence and consistency in his passing game will be a requirement if he's playing in deep areas.
Then there are those tackles we mentioned: at times they can be made in areas or at moments when it's not entirely necessary, leading to too many fouls.

While he ranks high for tackles made, he doesn't particularly for possession won via them.
If he's added as a part-offensive option, a bit more of a goal threat would never be a bad thing, whether that's by way of him getting late into the area and on the end of cutbacks or else making the key pass at the end of buildup play.
So far, neither would really be included on his list of strengths, but neither is it anywhere near his primary role.
Who does he play like?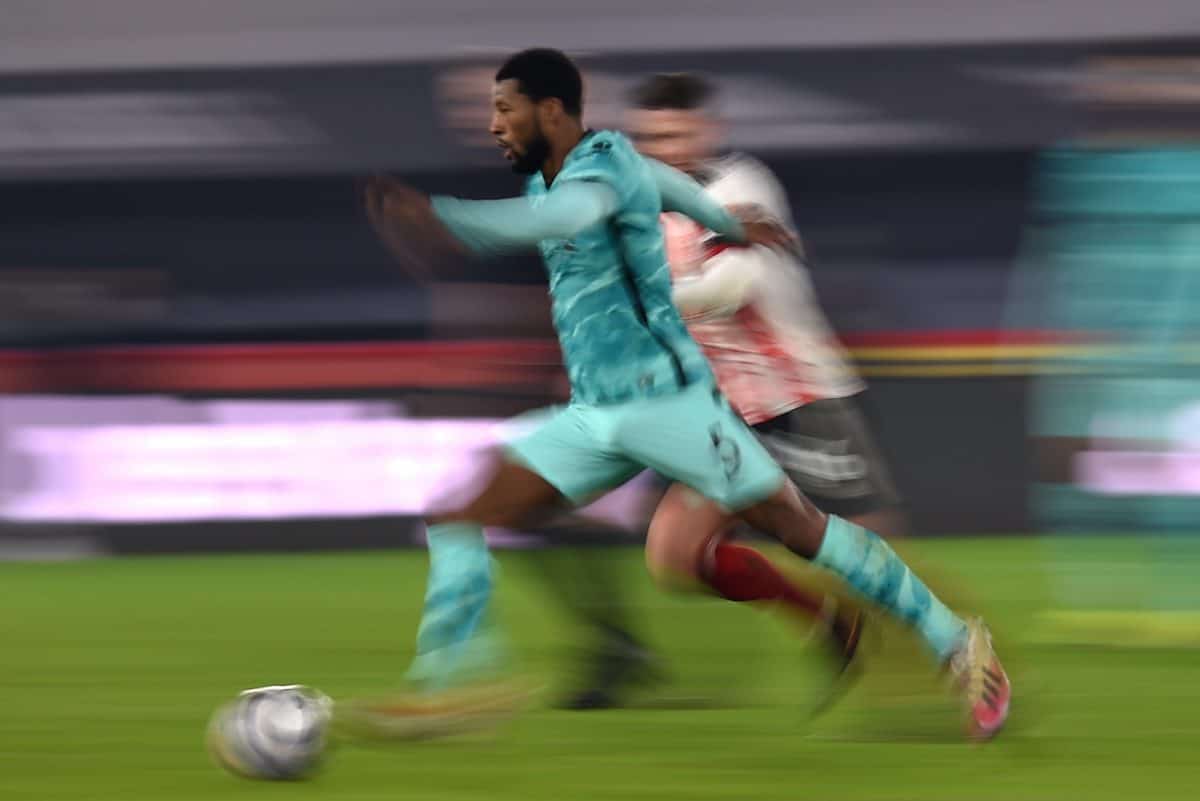 A mix of former and current Reds, in truth.
The natural shout is going to be Gini Wijnaldum, given the mix of ball-winning and team structure, though there are certainly elements of good-version Fabinho's game to him too.
That comes with the tackles, the fouls and the ability to get back quickly into important positions.
For who he looks like when the team takes possession, either of the current Tottenham duo is a representative example of his job.
Pierre-Emile Hojbjerg and Rodrigo Bentancur both play quick passes into the more creative team-mates and then join the attack from deep, behind play and ready to protect against transitions.
Where would he fit?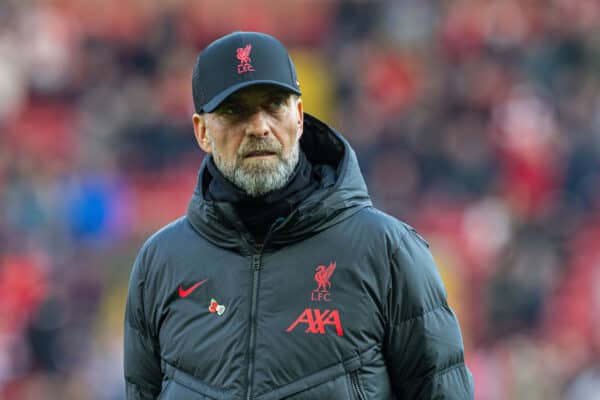 If we're suggesting he signs this window, then the obvious answer is straight into the lineup.
Liverpool need midfield alterations, but whether a simple personnel addition is enough at this stage (rather than systemic flexes) is open to debate.
In more specific terms, the way the Reds play now would see Caicedo most likely operating as a No. 8.
But that only tells part of the story: his skillset would allow him to play either of the No. 8 roles, as well as be cover for Fabinho as the deepest midfielder, as he has been at times for Brighton.
Forced to pick which side he could operate in to give most immediate benefit, it would be the left-sided No. 8.
Like Wijnaldum before him, part ball-winner, more inclined to sit alongside Fabinho for defensive solidity and positional recovery after transitions – yet still able to play forward or surge on when the moment suits.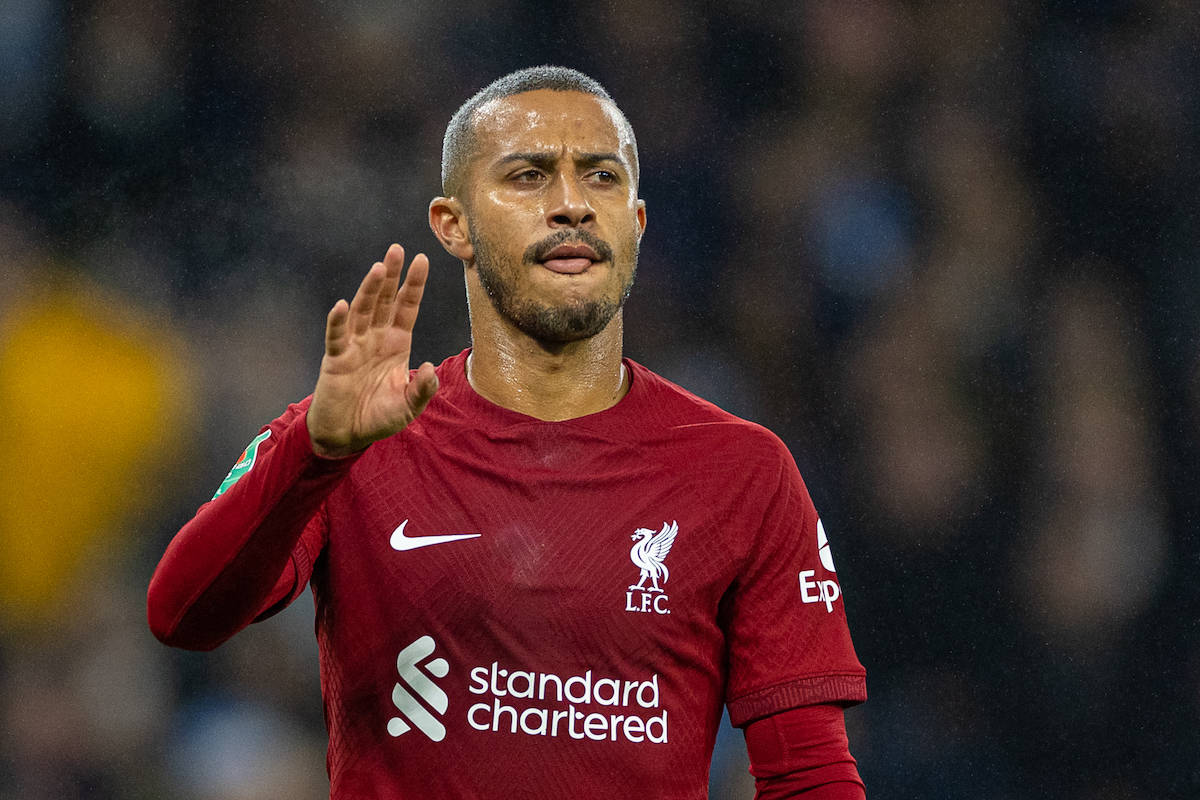 Thiago, the usual occupant of that spot, has of course featured for the Reds in the more offensive-minded right-sided role too previously.
And while Caicedo could be that on-running midfielder from deep, he would naturally play it in a very different manner to the Spaniard or, say, Harvey Elliott.
It would be an addition which makes plenty of sense for the Reds from both the perspective of adding quality and adding ability in multiple midfield roles.
Though, as ever, it seems speed of decision and finances on hand will dictate whether a deal is ultimately done.