The Premier League have unveiled their 15-man shortlist for the next inductions into their Hall of Fame, including two former Liverpool players.
There are already 16 players in the Premier League's Hall of Fame, while this week Sir Alex Ferguson and Arsene Wenger became the first managers to be honoured.
The next class, which will consist of three players, will be inducted in May, with voting now open via the league's official website.
Steven Gerrard is already in the Hall of Fame, alongside the likes of Thierry Henry, Alan Shearer, Paul Scholes and Frank Lampard, but two other former team-mates could soon join him.
Robbie Fowler and Michael Owen are on the latest 15-man shortlist, as confirmed by the Premier League on Thursday.
The full list of nominees is:
Tony Adams
Sol Campbell
Michael Carrick
Petr Cech
Andy Cole
Ashley Cole
Jermain Defoe
Les Ferdinand
Rio Ferdinand
Robbie Fowler
Gary Neville
Michael Owen
John Terry
Yaya Toure
Nemanja Vidic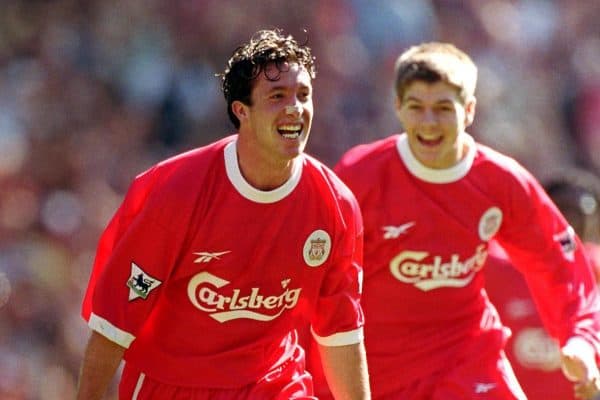 The majority of this latest list of nominees are English, bar Petr Cech, Yaya Toure and Nemanja Vidic, and both Fowler and Owen remain among the Premier League's all-time top goalscorers.
Fowler scored 163 times in 379 top-flight appearances, including 128 in 266 games for Liverpool, and was fourth in the overall rankings when he played his final game in 2008.
Owen, meanwhile, scored 150 goals in 326 games, though his reputation on Merseyside took a major hit upon his departure to Real Madrid and subsequent move to Man United.
* You can make three votes for the Premier League's Hall of Fame here.