Seven. It's the word of the day as Liverpool turned it on at Anfield for a night out we won't forget any time soon!
Gakpo, Nunez, Gakpo, Salah, Nunez, Salah and Firmino, in that order.
You wouldn't be alone in having been nervous before kick-off, a Man United in form and Liverpool not having blessed us with consistency this season.
We needn't worry, though, far from it.
It was Cody Gakpo with the first, the perfect goal to take into halftime. Look at the passion.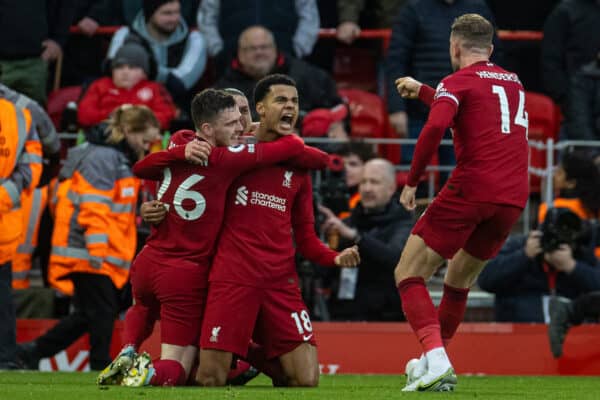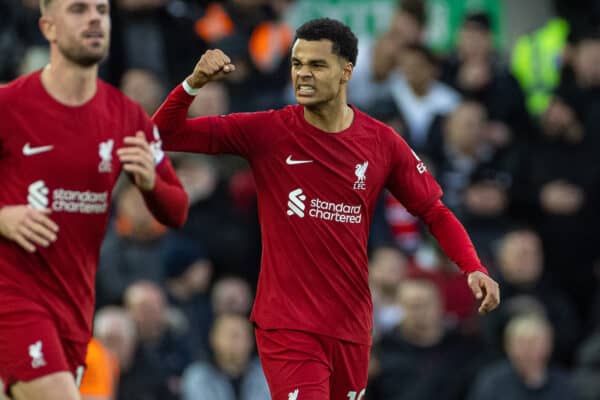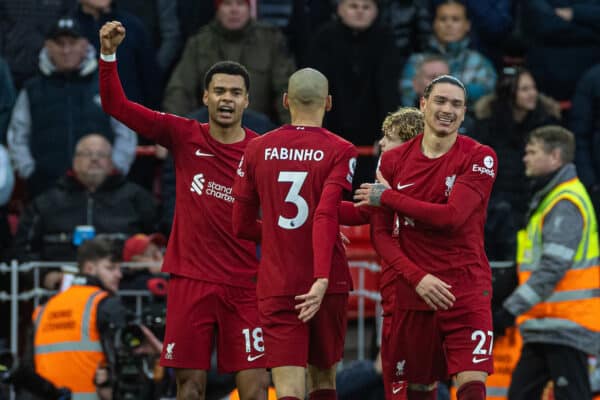 Then came the craziness of the second half, six goals in 41 dizzying minutes.
Darwin Nunez came next and Harvey Elliott certainly enjoyed his assist!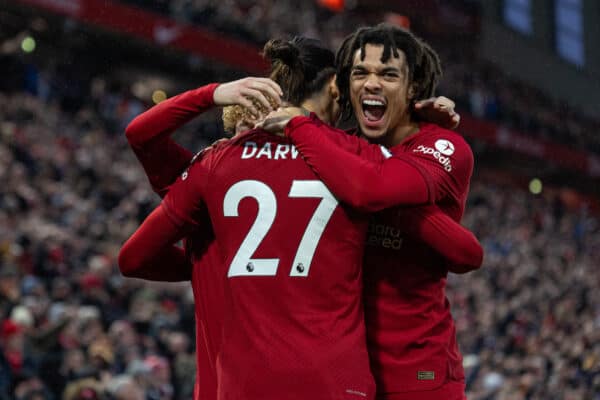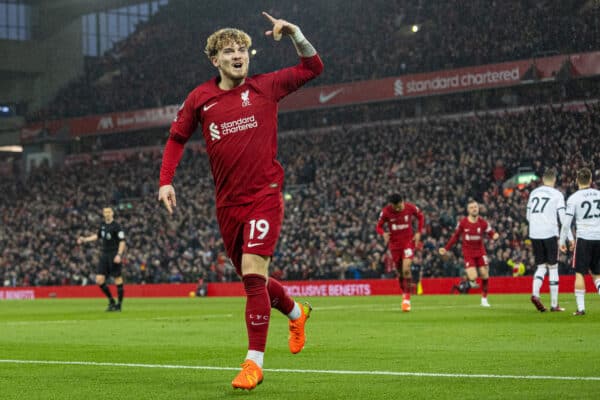 Gakpo was back on the scoresheet thanks to a sumptuous tight finish, after a move he started in his own half. An exceptional display from the Dutchman.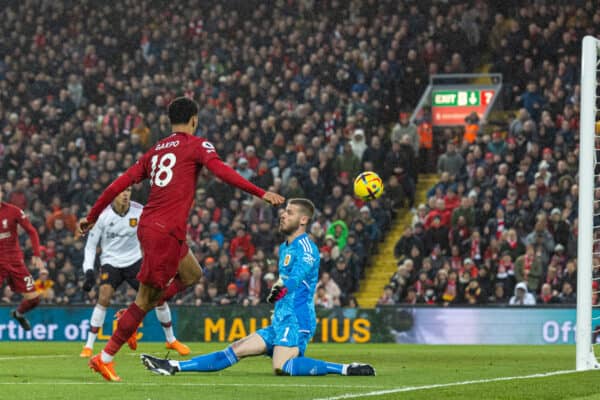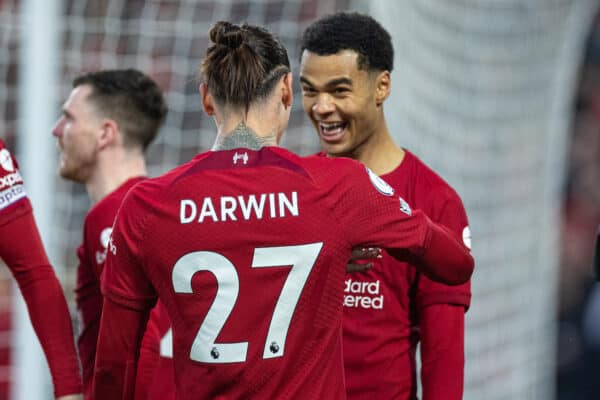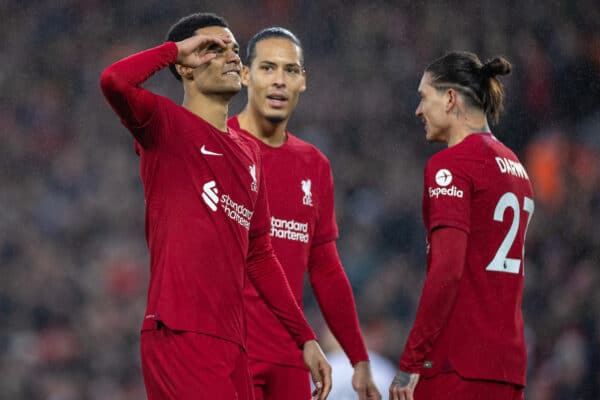 Mohamed Salah was next up. Man United at Anfield? It was never in doubt that he would etch his name on the scoresheet.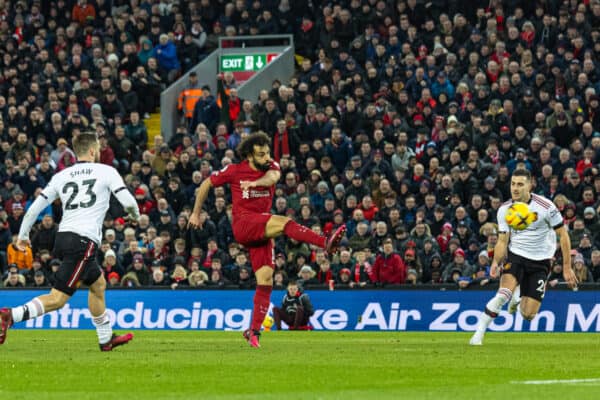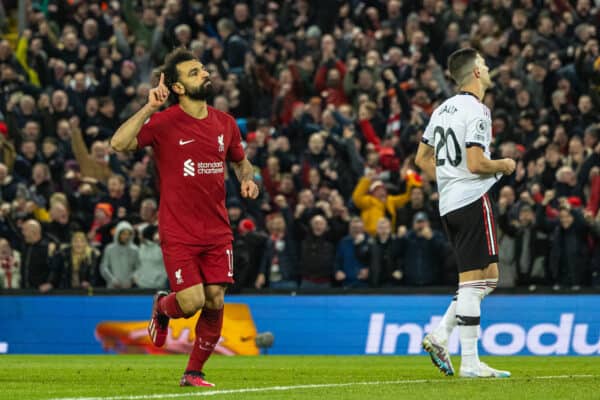 It was then two for Nunez and five for Liverpool soon after, the Uruguayan with a perfectly directed header which was duly celebrated in front of the Kop.
Nunez, Nunez!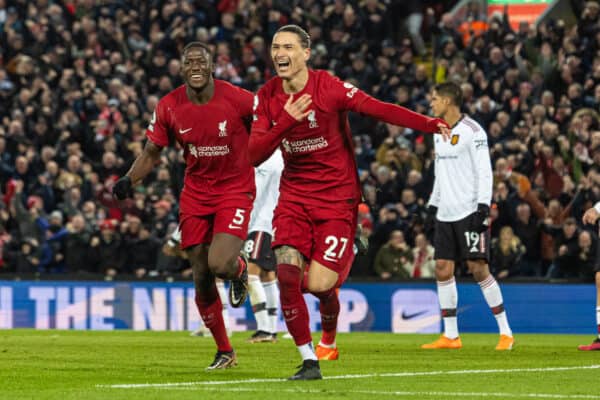 Not wanting to be left out of the two-goal club, Salah struck again. It was six on the night for Liverpool but for the No. 11 it signalled a new club record.
He is now Liverpool's highest scorer in the Premier League, overtaking Robbie Fowler. The baton moves from God to the King.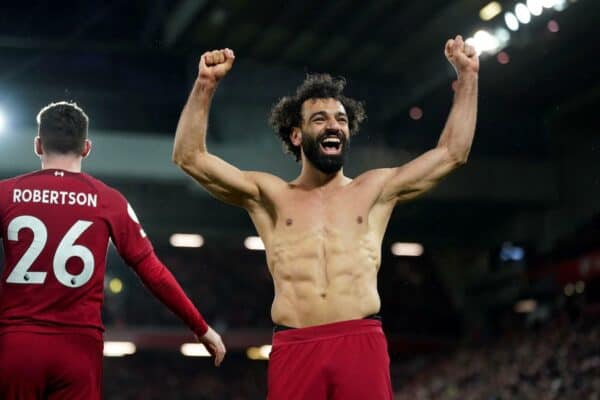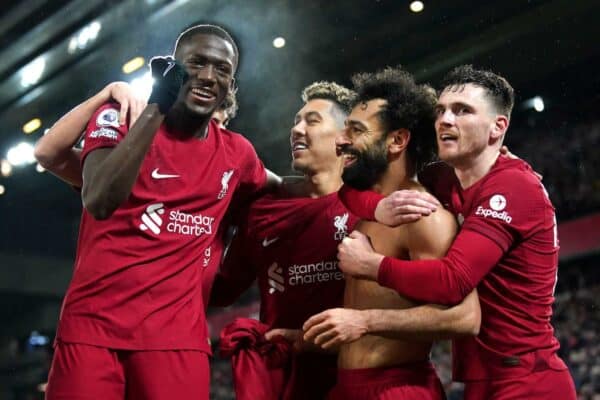 And it just had to be Roberto Firmino to close us out. After the news that he will leave at the end of the season, it was apt that he took Anfield's applause.
Si Senor.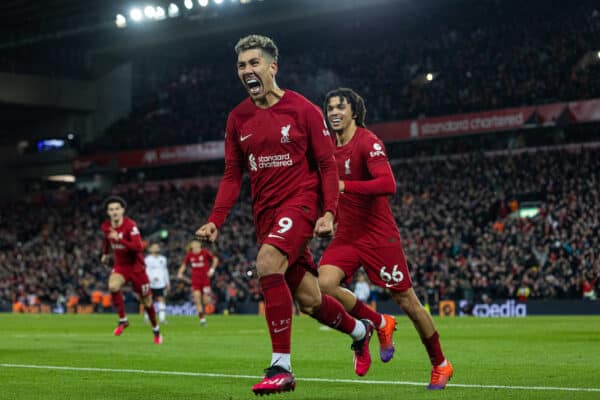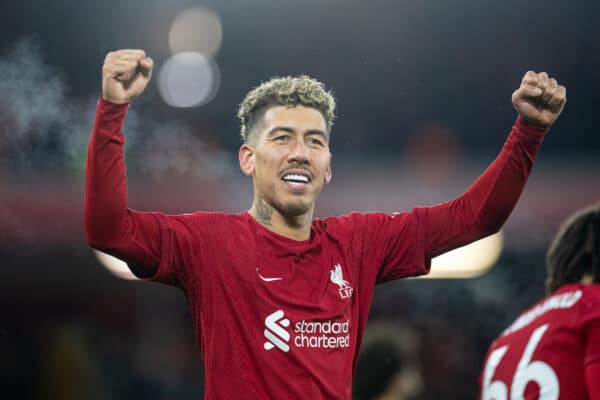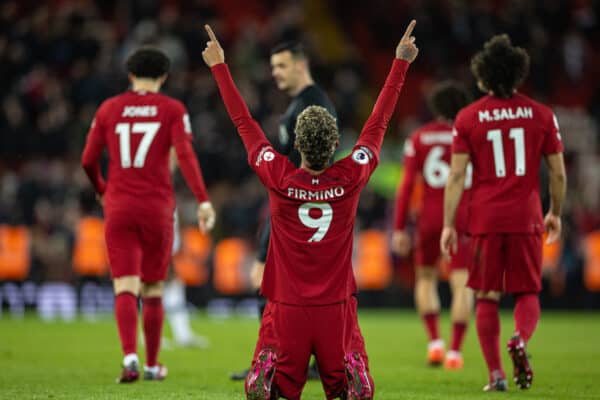 There would be no fist pumps from Jurgen Klopp after the match, though, he's keeping them close to the chest for Liverpool's end-of-season charge.
But look at those smiles. Soak it in, Reds.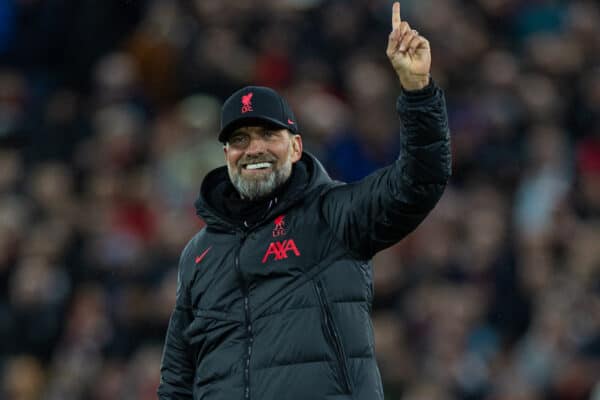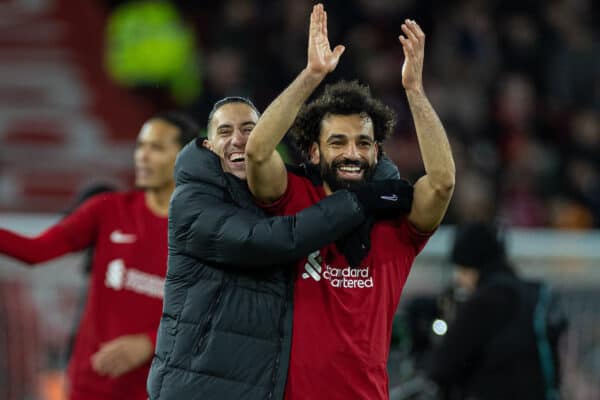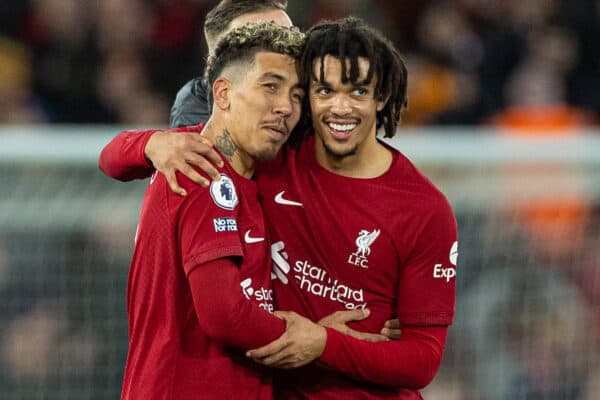 And finally, the greatest picture of them all: pure humiliation: