After a chicken curry was said to be responsible for a virus that wiped out five of his Netherlands team-mates, Virgil van Dijk does not feel the "delicious" meal was responsible.
Not a line you expected to read this international break, was it?
Five of the Dutch national team, including Liverpool's Cody Gakpo were sent home from international duty on Thursday after a virus struck the camp.
The team were said to have eaten a chicken curry as a group and claims have since suggested that the meal was the cause of the outbreak.
Van Dijk was quick to dismiss the theory, describing the meal as "delicious" and maintaining that he was not harmed by the food.
"I don't know where that story comes from. I also ate chicken curry myself and it was delicious," Van Dijk explained with a wry smile to NOS.
"Whether that is the cause? No idea. No one has an idea, I can't imagine. It was very strange."
Sven Botman, Matthijs de Ligt, Joey Veerman and Bart Verbrugge have also been affected by the virus.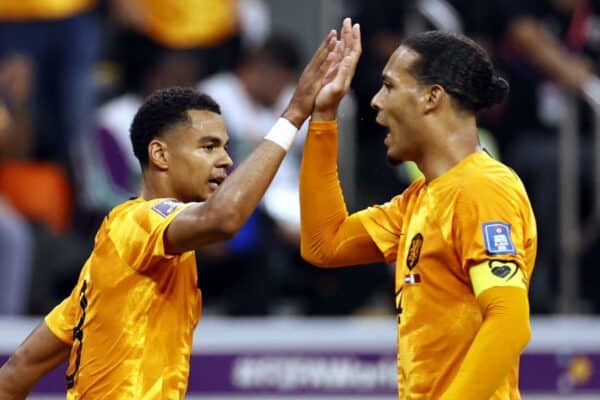 It leaves manager Ronald Koeman without a significant portion of his playing squad ahead of their first two European Championship qualifiers against France (March 24) and Gibraltar (March 27).
The Netherlands skipper accepts that the players will be missed by the national side, but believes that those who have remained with the group are capable of producing the results required.
"In our group app, messages suddenly came through that some boys were going home, that they were ill. That was a bit of a shock," the defender remarked.
"It is certainly a huge blow, but the guys who are there now have to show it and they will. I have confidence in that."
Van Dijk will be looking to lead his national team into the European Championships for what would be their 11th appearance in the competition.
He will do so without the help of Gakpo, who despite being sent home by his country is expected to be available to face Man City on April 1.
Chicken curry to blame or not, Gakpo may be steering clear for now at least!