Liverpool are likely to be in the market for a new goalkeeper this summer with two expected to leave, and Anderlecht's Bart Verbruggen is a target.
It is due to be a very busy summer of transfers for Liverpool, with Jurgen Klopp presiding over an overhaul of his senior squad.
Not only will there be reinforcements in midfield, but departures elsewhere could see additions made in the centre-back and goalkeeper positions, too.
Adrian's contract is set to expire on July 1, and though there is a chance his deal is extended, he could be joined through the exit by Caoimhin Kelleher.
Klopp will be eager to retain Kelleher, of course, but the Irishman deserves a first-choice role and Alisson is proving immovable as No. 1 at Anfield.
Though one of Marcelo Pitaluga or Harvey Davies is likely to be promoted, Liverpool could also turn to the transfer market for a new stopper.
According to Het Laatste Nieuws in Belgium, Anderlecht goalkeeper Verbruggen is attracting interest from not only the Reds, but also Man United.
The two clubs are said to be "charmed" by the 20-year-old, who this month has been called up to the Netherlands senior squad for the first time.
Verbruggen has made swift and vast progress this season, having begun as second choice before coming into the side at the end of last year, helping Anderlecht to the quarter-finals of the Europa Conference League.
The youngster is described as a "huge weapon for teams that like to build from the back," as he is both an "excellent line-keeper" and "excellent with his feet."
A price tag of at least €10 million is mooted, with team-mate Jan Vertonghen insisting that, if he were in charge of one of Europe's top clubs, he "wouldn't hesitate" to sign Verbruggen.
"For me, Verbruggen has the potential to become one of the best goalkeepers in Europe," Vertonghen said.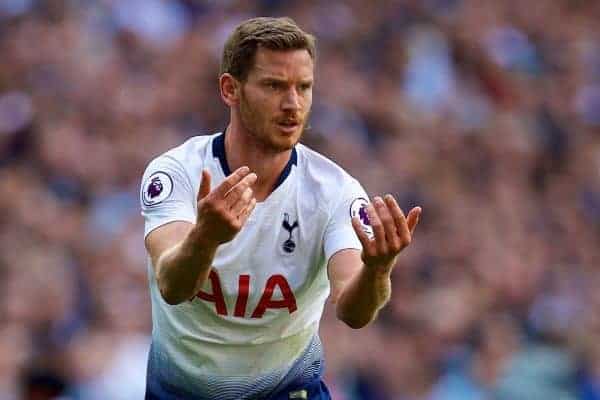 He added: "I have rarely seen such a personality at that age. Modest, but very driven and ambitious.
"If I'm a top European club and I have the money to spend, I wouldn't hesitate."
Whether Verbruggen would join Liverpool as backup, at least initially, is unclear, with Man United or even Burnley perhaps offering a more direct route to first-choice status.
But with a shakeup of the goalkeeper ranks expected at the end of the season, it is no surprise that they would at least be interested in the Netherlands' future No. 1.