A maverick, a dazzler and a joy to behold, Roberto Firmino's Liverpool career is nearing its last call. His farewell tour is one we all ought to soak in.
After eight-trophy-laden years at Anfield, this season is the last we'll see with Firmino's name on the back of Liverpool's No. 9 shirt, the end of an era.
Jurgen Klopp confirmed the Brazilian's impending departure after the 7-0 thumping of Man United, which fittingly saw Firmino score the seventh and final goal in front of an adoring Kop.
"It was not an easy decision for him," the manager admitted of Firmino's choice to move on. Nor is it easy for the fans, who have closely watched his glittering Reds career unfold.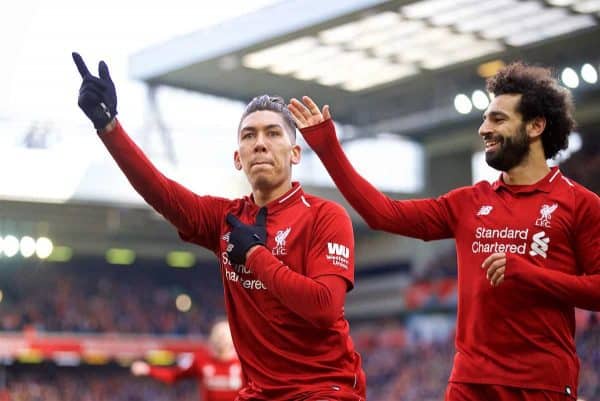 As unselfish as they come, with the unique attributes that have created countless memorable celebrations and goals, Firmino will forever be regarded as a club legend.
With a minimum of 14 games left this season, his farewell tour is already underway and we must all soak in every last moment.
12 weeks to say goodbye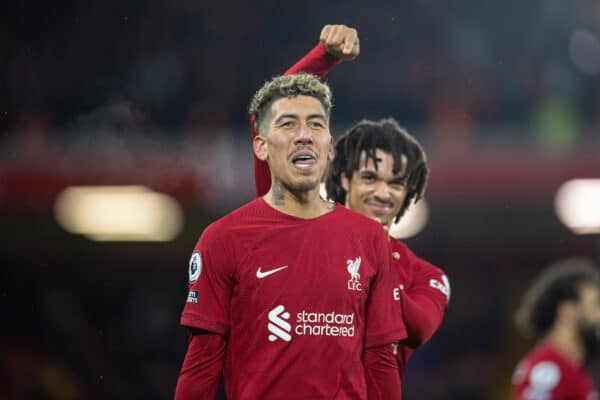 The type of player who long found himself underappreciated outside of Anfield's fall walls, it has never been the case in Liverpool's inner sanctum.
He wasn't to be measured by goals and assists, instead, the selfless, intelligent and relentless attributes that ensured the light of those around him shone brighter.
Klopp was right when he described Bobby as the "heart and soul of this team."
"The way we played in the last few years was only possible because of Bobby," the manager insisted.
Fundamental to the Reds' recent success, Firmino is a cornerstone for Klopp and while we will all rightly miss our No. 9, the manager is losing the player he has turned to more than anyone else.
Not just at Liverpool, but throughout Klopp's entire managerial career no one has played more games for him than Firmino (currently 347).
Firmino's dichotomy lies in that he is a trusted and reliable figure, but on the flip side has more yellow cards in the Premier League for excessive celebrations than anyone else, since records started in 2005/06.
What a legacy to leave behind!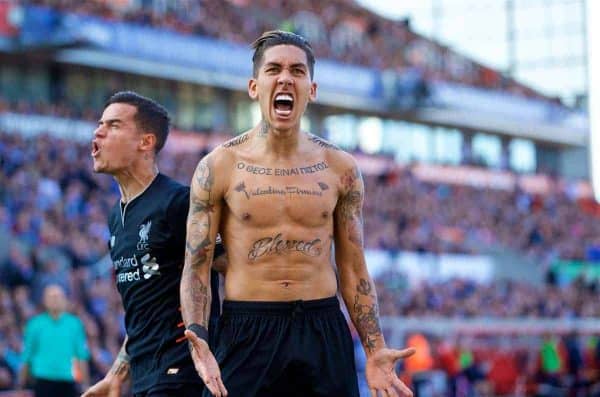 From no-look goals to his trademark kung-fu celebrations, Firmino has left an indelible impression and with an expiration date on his Liverpool career now set in stone, the farewells are in motion.
It's an opportunity we didn't get to have with Sadio Mane last season, as his exit was only confirmed weeks after the curtain fell on the campaign – but what a sendoff it would have been.
We have that chance now with Firmino, but this time we have nearly 12 weeks to serenade and celebrate all that he has given us, but, perhaps, even that will not feel like enough time!
While no longer a first-choice starter, with at least 14 games to go and a top-four spot to chase down, Firmino can still have an influential role in how this season pans out.
If it's anything like his impact off the bench against United, we're in for a treat.
Passing on the baton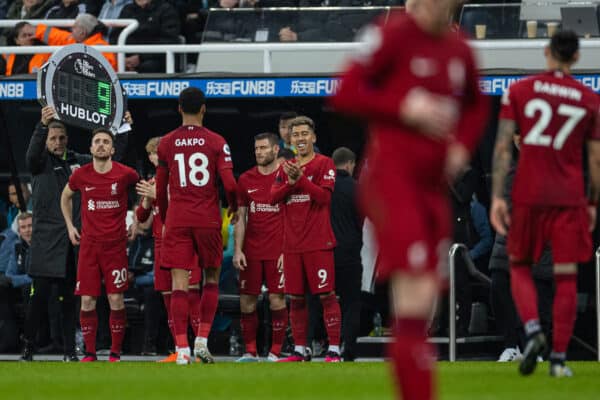 While it was apt that Firmino closed out the rout against United just days after news of his exit became public, it was just as fitting that he came off the bench to do it.
With the emergence of Cody Gakpo, Darwin Nunez and Diogo Jota, plus Luis Diaz, Liverpool's next attacking evolution is already well underway.
The red arrows of Firmino, Mane and Mohamed Salah will see just one lone member remain beyond the season, a sad reality but a necessary step in the rebuilding of this Liverpool team.
This way, Firmino goes out on his own terms and without a spotlight that scrutinises his role and future.
It will, instead, be a farewell befitting of the legacy he leaves behind. A fan-favourite for many, including myself. It's to be an emotional one.

This is just one of many farewells we're going to have to experience in the years to come, but, for me, we're starting with the hardest one.
So, thank you, Bobby. For the joy, the dances, the celebrations, the trophies, and, most of all, the memories.
We're not done yet, though. The stops on the farewell tour include the Etihad, Stamford Bridge and Anfield meetings with Arsenal and Tottenham, among others. Bobby may even pull out some of his greatest hits if we're lucky!
'There's something that the Kop wants you to know, the best in the world his name is Bobby Firmino'