Former Liverpool left-back Jose Enrique has claimed a move for Bayern Munich's Ryan Gravenberch is done and that he will sign for the Reds.
Since retiring from football, Enrique has put much of his time into running social media channels.
His recent transfer revelation took place as he was testing out Youtube's live-streaming platform, chatting to a fellow Instagrammer.
Enrique claimed that a deal is done for the Bayern Munich midfielder, who was linked with a move to Merseyside before joining the German giants last summer from Ajax.
In reference to Gravenberch, Enrique said: "This player is ours, amigo…
"He said 'yeah'."
Enrique added: "It's the same agent as me, team Raiola. We had a meeting not long ago in London, this is our player."
The 37-year-old was then cut off by his co-host, who warned: "Be careful, you're on live!"
Gravenberch is represented by Rafaela Pimenta, who has taken over Mino Raiola's empire since the super agent's death last year.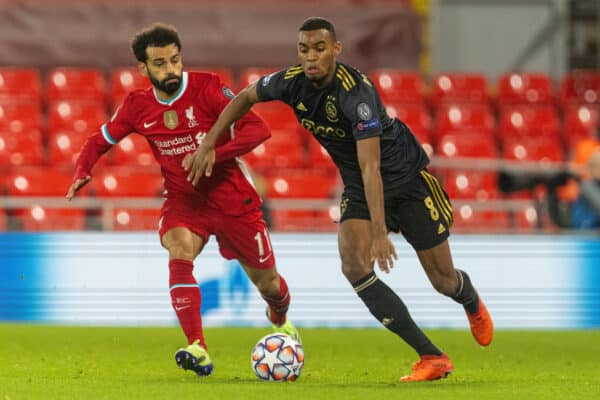 How much credence we can give Enrqiue's claims is debatable but it seems a strange thing to make up.
Pimenta was also seen at Anfield in January and her client, Gravenberch, has long been linked with a move to Merseyside.
Last month, Sport1 chief reporter Kerry Hau said that "Liverpool are interested" in the youngster and that "his name has been mentioned more often by those responsible."
The midfielder signed for Bayern from Ajax for £20 million last summer but has only played 90 minutes twice for the Bavarian giants all season.
Midfield is a position Liverpool need to strengthen and Gravenberch could be a good option along with a higher-profile acquisition, such as fellow Bundesliga player Jude Bellingham.
A player who ticks plenty of boxes for Liverpool, but whether you put any weight into Enrique's comments is another matter entirely!