Having been dropped from Gareth Southgate's England squad, Trent Alexander-Arnold has put his extra time on Merseyside to good use.
It has been a turbulent season for Alexander-Arnold.
He is far from the only player to be misfiring among Liverpool's ranks, but the right-back has come in for more criticism than most, specifically surrounding his defensive abilities.
Over the last few years, supposed poor defending standards have been a stick used to beat the right-back.
While the criticism is often disproportionate and overblown, there is truth in the fact that he needs to continue working on that side of his game.
That appears to be exactly what he has been doing over the international break.
Paul Joyce of the Times reports that "instead of taking up the offer of a week off," Alexander-Arnold stayed at the AXA Training Centre.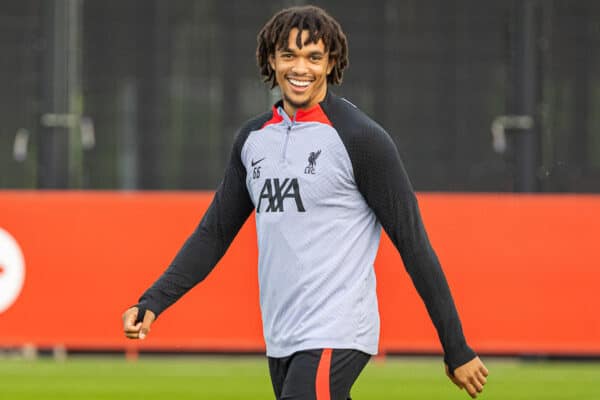 Despite being just 24 years old, the Liverpool academy graduate already has nearly six full seasons of first-team football under his belt, and like many of his team-mates, has looked lacklustre at times this year.
Joyce added that, during the last two weeks, Alexander-Arnold's focus has been "on fitness, strength and conditioning as he trained under the watchful eye of the first-team coach Dr Conall Murtagh."
Liverpool have faced a myriad of fitness problems this season.
While the full-back hasn't been injured often during his career, it is easy to see why there is a need to concentrate on his strength and conditioning.
During the past four seasons, according to the Times, Alexander-Arnold has played 14,846 minutes.
That's the equivalent of 52 more 90-minute matches than Reece James, one of his England rivals for the right-back spot.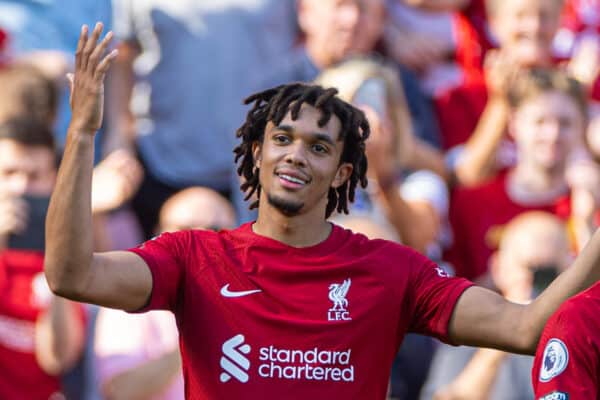 He is also way ahead, in terms of minutes, than the other full-backs vying for a spot in Southgate's team, and only Alisson and Mo Salah have played more for Liverpool this campaign.
Last season, Virgil van Dijk and Alisson were the only two with more minutes.
In terms of his performances, there has been a drop-off – however, it is arguably not his defensive weakness that is the biggest cause for concern.
Playing with a more disjointed forward line, the attacking full-back has seen his goals and assists stats decline, but with key players returning from injury, it is hoped a rejuvenated Liverpool will mean a rejuvenated Alexander-Arnold.
There is no international tournament until the Euros in 2024, but Alexander-Arnold is already showing the attitude to regain his place in the squad and, more importantly, help Liverpool succeed.