Liverpool were handed an unexpected surprise when Julian Ward announced his decision to leave his sporting director post, begging the question of who could step into his shoes?
The news of Ward's imminent departure broke during the World Cup, with the sporting director having informed Jurgen Klopp of his decision back in November, to the manager's "surprise."
Ward only replaced Michael Edwards last summer after shadowing the transfer guru to aid in his transition, but no more than a year later and Liverpool will have someone else in the key role.
The search for a replacement remains ongoing but few tangible links have been made in the months since Ward's announcement. So, who could Liverpool potentially turn to?
Dave Fallows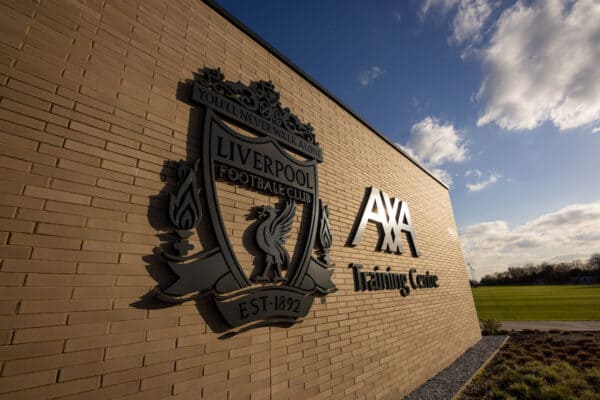 While the club are expected to look eternally, Liverpool are not shy about hiring from within and if they were to again look within their four walls, Dave Fallows would be the one to turn to.
Fallows is the club's current head of recruitment and it would represent a smooth transition with someone already well-versed in Liverpool's operations.
He joined the club from Man City in 2012 as Liverpool's head of recruitment and scouting and was one of the key figures in the push to sign Mohamed Salah.
"We were sure he can help us. Michael Edwards, Dave Fallows and Barry [Hunter], they were really in my ear and were on it: 'Come on, come on, Mo Salah, he's the solution!'," Klopp said.
With long-standing ties with the club's scout network and methodology in looking at the data behind a player, Fallows, on paper at least, looks like a good fit.
Paul Mitchell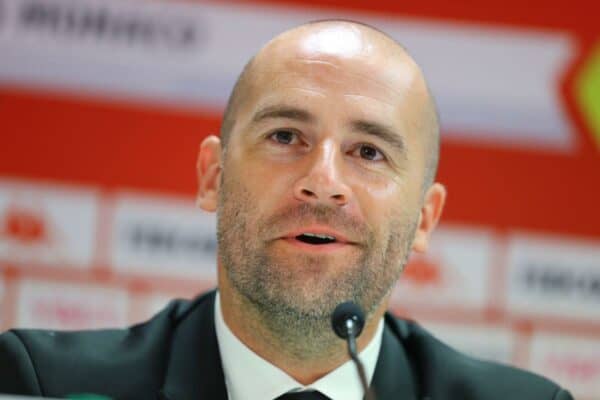 Paul Mitchell had been described as a "potentially ideal replacement" for Ward, with reports that talks had already taken place with Monaco's sporting director late last year.
The 41-year-old's success stories in the transfer market include Sadio Mane, Heung-min Son and Christopher Nkunku, having previously worked at Southampton, Tottenham and Leipzig.
He confirmed his plan to leave the Ligue 1 side this summer and while it looked to be aligning, the Independent reported that "he is now out of the running," with Man United eyeing him up.
It can change as conflicting reports have emerged but Liverpool's eggs are likely to be in a different basket.
Markus Krosche

Markus Krosche is Eintracht Frankfurt's sporting CEO and was one of the first names linked to the position.
He has carved out a reputation for himself thanks to his work at Frankfurt and Leipzig, who he left in 2021 after serving as Ralf Rangnick's successor for two years.
He played 411 professional games, has a background in coaching and his notable signings for Frankfurt include Jesper Lindstrom, Randal Kolo Muani and Mario Gotze.
However, Krosche insisted earlier this year that he is "happy to be at Eintracht Frankfurt" and that the links to Anfield were "speculation."
Ralf Rangnick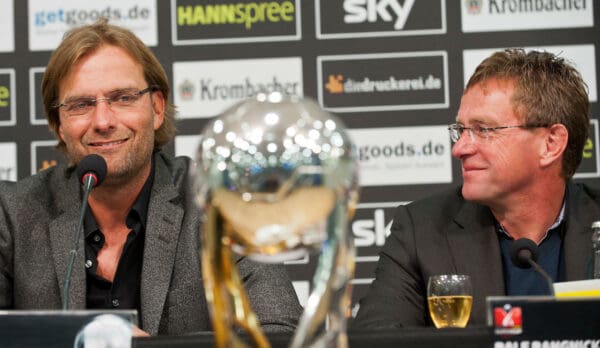 Maybe not the most popular name on this list among the masses, but there's a pre-existing relationship with Jurgen Klopp and years of success behind him.
It didn't quite work out at Man United, or perhaps it did dependent on your view!, but Rangnick is revered for his work, most notably with Salzburg and Leipzig.
Emil Forsberg, Naby Keita and Timo Werner are among the headline names he has signed, with his transfer policy based on three things: money, concept and competence.
Working to a budget is not foreign to Rangnick, who is currently manager of the Austria national team – although his history suggests he can be convinced to move on.
Steven Gerrard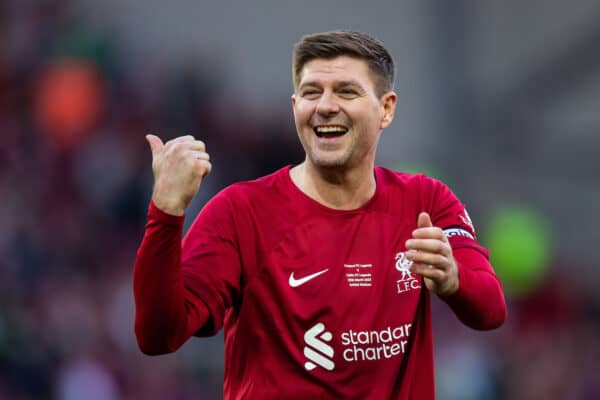 A little outside of the box, but it is not unusual for former players to take up a senior role after they hang up their boots.
Petr Cech at Chelsea, Sebastian Kehl at Borussia Dortmund, Edwin van der Sar at Ajax and Oliver Kahn at Bayern Munich are just a handful of names to take up an executive position.
Whether Gerrard would be interested is another question entirely but he certainly has the contacts and know-how in the game.
Surely all those phone calls he made to targets to sell them a move when he was captain – looking at you Brendan Rodgers – were building up to this moment.