Liverpool visit Leicester for a vital Premier League clash, but where has it all gone so wrong for the Foxes this season?
The Reds got themselves back in the top-four battle after six wins in a row, with much more resolve on show than earlier in the season.
Up next is Monday's trip to a Leicester side looking likely to be relegated to the Championship, following a surprisingly poor campaign.
Dean Smith has replaced Brendan Rodgers as manager, but is yet to make an impact, although victory over Liverpool would be enormous.
Ahead of the match, we spoke to freelance journalist and Leicester fan Jamie Thorpe (@thorpie54) to hear about the Foxes' struggles, Liverpool's upturn in fortunes and more.
How surprisingly bad has Leicester's season been?

Well, where do I even begin with this one?
I had us finishing ninth in my pre-season prediction, aware we had some issues to fix but no idea that things would, or frankly, ever could get this bad.
The real issues have only been revealed as the season has gone on.
Pre-season optimism faded fast as we made just the one signing and lost one of our best players very late in the window, as well as the talismanic Kasper Schmeichel.
But still, I thought the squad would have enough about them to compete, but would be unlikely to trouble the top four, as per previous seasons.
Instead, we have been served up an absolutely dreadful season, both on and off the pitch.
Some disastrous contract management has allowed players such as Caglar Soyuncu and Youri Tielemans to run their current deals down to nothing.
The latter has started many games as captain – what sort of message does it send if your captain doesn't want to be at the club?
There was the usual injury crisis – Jonny Evans, Ricardo Pereira, Ryan Bertrand, Tielemans and James Maddison have all spent time in the physio room – and this exacerbated the lack of recruitment.
The lack of consistency has hit us hard.
The owners have come in for some criticism too, which I know seems unfathomable given their contribution to the club, but their decision to persist with Brendan Rodgers, whilst admirable in its loyalty, could prove to be disastrous.
What has been the reason for your problems?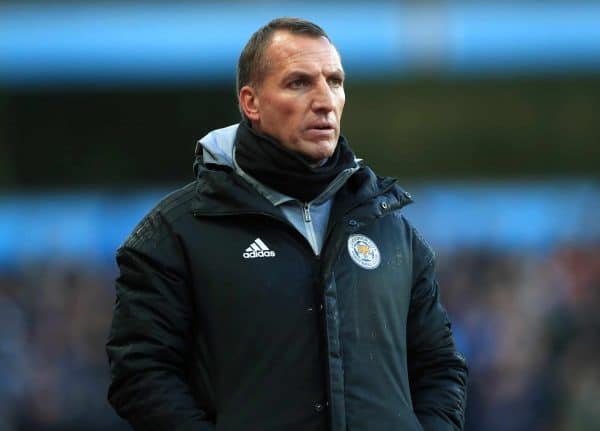 Aside from the above, with a combination of poor management, injuries and an FFP-related nightmare of a transfer window, there has been an underlying factor that has been depressingly more apparent as the season has spiralled further and further into chaos.
I am simply not convinced this squad have the character for a relegation battle – take our latest result against Fulham.
In Leicester's starting line-up were three of Belgium's 'Golden Generation', three players with caps for England, two of Denmark's brightest prospects, a Ligue 1 Player of the Season and a talismanic centre-back who was in the PFA Team of the Year just a couple of seasons ago.
How is it that in a must-win game, this side found themselves 4-0 down?
They are fragile, and seemingly lacking either the care or pride required to drag themselves out of the situation they find themselves in.
Leicester's fans have been excellent in the last few games, giving it all to get behind the players and do their part to pull off an increasingly unlikely escape, but yet again, we are left wondering what is the point if the players don't share this attitude?
Which players have shone and struggled the most?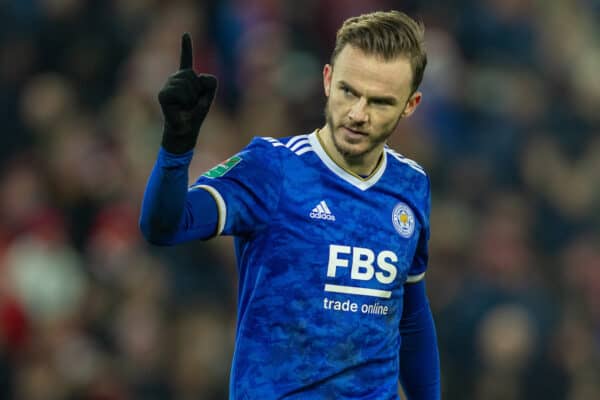 Maddison has had a good season, again. Pre-World Cup he was sublime, despite the utter dearth of quality around him.
His move away is now inevitable and all that remains to see is what value we manage to squeeze out of his transfer. Newcastle would be my bet on his next destination.
Harvey Barnes is our top goalscorer with 12 goals this season, but he has endured a rocky time of it, largely thanks to him being our only real output when Maddison is unavailable.
I am also a big fan of our Danish contingent in Daniel Iversen and Victor Kristiansen – the former should've started in goal much sooner in the campaign.
Danny Ward has struggled with finally being promoted to number one, with a string of poor performances, while Ndidi is a shadow of the player he once was.
Tielemans (screamers aside) has not been anywhere near the level we know he can hit, too.
Do you think you will beat the drop?

No. Fulham was a must-win game and we now face two sides chasing Champions League football. I just can't see it.
As for Liverpool, how do you assess their campaign?

I don't think you guys need me to highlight that it has been a bit of a weird season.
False dawns, shocking results and some strange individual showings have culminated in what must go down as a hugely disappointing campaign.
But, the recovery in the last five games or so has given you a great chance at nabbing a spot in the top four, and whilst to sit 20 points off Man City must be quite painful, it is no disaster if this is achieved.
Do you think the Reds will be 'back' next season?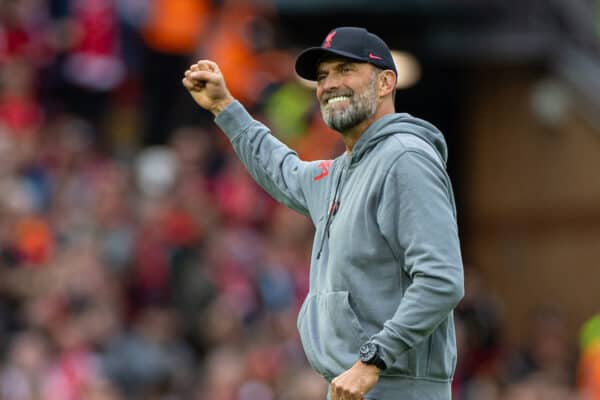 So much depends on your summer recruitment. I don't view it so much as a cycle, more as a refresh.
The centre of midfield is in clear need of some energy – Fabinho doesn't quite seem to be the player he was in previous seasons and some more quality (and legs) in this area would be huge.
Cody Gakpo, Darwin Nunez and Luis Diaz are all great players, but they need a solid foundation behind them.
Virgil Van Dijk and Trent Alexander-Arnold have struggled, too, from what I can see, and this could all be linked together.
Looking ahead to Monday, where will the key battles take place?

The middle of the park is key.
We are so frustratingly open, and if we give your attacking players the freedom of the city, then we will be on the wrong side of a battering.
I would expect Kiernan Dewsbury-Hall to play alongside either Soumare or Tielemans, which is not the best defensive screen, but the best we can do.
Barnes vs. Trent will also be crucial. If Leicester are to get anything from the game, the Leicester man will need to drag an 8/10 out of his locker.
Finally, what's your prediction?

This is an utterly depressing prediction; I am usually so optimistic! Leicester 1-3 Liverpool.