The Heysel Stadium disaster should, first and foremost, be remembered and respected as a tragedy: an incredibly sad, heartbreaking and needless loss of human life.
It should have been European football's showpiece event; a warm summer evening, two fantastic teams, star players on show – the pinnacle of the sport for everyone on and off the pitch.
Liverpool were chasing a fifth European Cup in eight years. Juventus were trying to win it for the very first time.
Sport, though, was soon forgotten about. It was instead a night when people going to a football match in Brussels had their lives cruelly snatched away for no good reason.
Looking back, it should be something that stirs sadness. It's tragic what unfolded. It should be an opportunity for empathy.
The friends and family of those who perished will still think of what they loved and lost nearly four decades on. How could you not? It must burn. It must sting.
Liverpool FC remembers the 39 football fans who lost their lives at Heysel Stadium in Belgium on this day 38 years ago.

— Liverpool FC (@LFC) May 29, 2023
All they did was go out to a match; a final. All they did was sign up for a special day, an experience; they wanted to make a memory, watch a game, support their team.
Yet how often is the Heysel conversation about those people? How often is it about those families?
In 2023, 38 years on from that horrific evening, too many (perhaps even most) references to the events of May 29, 1985 are moronic observations motivated by some perverse sense of tribal point-scoring that lead nowhere and achieve nothing.
Whether it's part of chants, on flags, on stickers, goading in the real world or words punched out on a keyboard to add to the ever-growing sea of internet bile, the sadly all too common mention of "39 Italians" never fails to trigger.
It shows, for those that use the inaccurate phrase, how throwaway those lost lives are to the person weaponising them for reasons best known to themselves.
The more cerebral will know it was in fact 32 people from Italy that died at Heysel, along with four from Belgium, two from France and one from Northern Ireland.
Just using numbers in these tragic circumstances can serve to dehumanise. And as for failing to even recognise the deceased's nationality… well, words fail.

The youngest victim of Heysel was Andrea Casula. He was just 11 years old. His father Giovanni, 44, was also killed and was found lying only yards away from his son.
Can you imagine for a second receiving that news as a member of his family? Living with it? Trying to cope with it?
You don't need to have a personal connection to wince at the loss of life at 11 years old.
According to reports in Italy, the Casula family received civil damages that are the equivalent to £144,000. Others who lost family at Heysel received much less, some as little as £5,000.
Patrick Radcliffe was another to lose his life at Heysel. He was 37 years old and not even a football fan. Originally from East Belfast, he was working as an archivist with the then European Economic Community, compiling the history of the EEC. His family said he went to the match with a Dutch friend because it was a big event in the city.
His twin brother George said: "He was just in the wrong place at the wrong time."
Patrick did nothing wrong. He was looking in at an event, a neutral in a supposedly neutral area of the ground, and was caught up in a catastrophe that cost him his life.

Roberto Lorentini was a doctor, aged 31. He'd travelled to the final with his dad. He had doubled back to try to perform CPR on a wounded man as chaos and fighting was all around him and was killed trying to save another.
He was awarded a silver medal for civil valour. His son, Andrea, a toddler, knew his dad for only three years and remembers little of him.
Barbara Lusci, 57, a mother from Genoa, was another victim. She was on her first ever trip abroad. Imagine for a moment that it was your mum.
That's just five briefly-visited stories of 39 victims. Hundreds more were injured. Many more traumatised.
For many survivors, it will have been a life-changing event. How has the rest of their time unfolded? What does their day-to-day life look like? How could it have been different?
These are the people who can rightly have claims to have been wronged. If they are bitter or angry, even after so much time has passed, who can blame them?
Shamefully, for too long, the disaster was airbrushed out of existence. By Liverpool, by Juventus. Gradually, all too slowly, that has changed. Both clubs now recognise the disaster. Both have memorials now. Both detail it on their websites.
It seems nonsensical that it was not always so.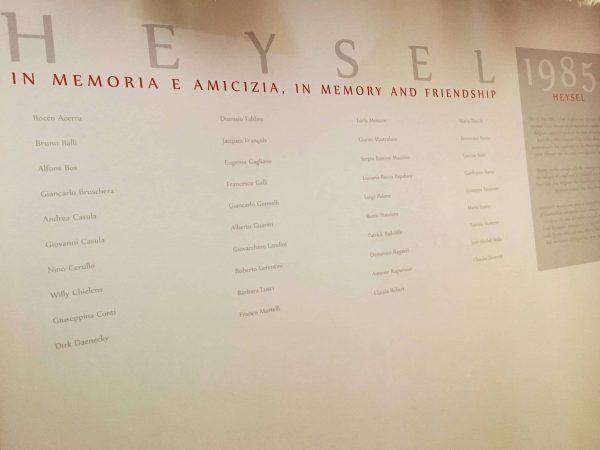 In 2000, 15 years after the disaster, the city of Liverpool officially commemorated the anniversary of Heysel for the first time. In 2010, 25 years after Heysel, Liverpool FC finally unveiled a memorial at Anfield.
It should never have taken so long. But it did. And there's not too much anyone in Liverpool can do about that now.
While that memorial to these eyes should be easier for the public to access and feature the names of those who died just like the Hillsborough one does, it represents progress, acknowledgment, respect and sadness.
It's a damn sight better than what came before. It's a matter of record that Liverpool club executives tried to deflect blame from Liverpool supporters who ripped down a fence barely suitable for guarding your strawberries and charged at people in Section Z by referencing the presence of the National Front, from Chelsea, from the south and more.
The context, including a dilapidated tumbledown stadium, of Italians' behaviour in Rome a year before, of poor policing, poor organisation, black-market tickets and rival fans in a neutral area and the predilection for violence amongst swathes of supporters up and down the land at that time, is just that – context.
The cause, by the admission of many of those involved, was the series of charges made by fans.

It always sticks with me that Peter Hooton, when working with us on The Anfield Wrap's body of work to mark the 30th anniversary of the disaster, said the pictures of Liverpool supporters charging at Heysel featured "known hooligans" that followed the club leading the way.
There are stories of provocation. Of a flag near a child being ignited by Italians. Of starting pistols. Of the 'animals' banner. Some will argue and argue and argue to protect the name of their own; a counterproductive move in this case as it merely feeds the trolls.
The respectful thing to do and the right thing to do would have been to have owned the behaviour of Liverpool fans in the disaster. A tinderbox situation was created by the coming together of a set of unfortunate elements. But those climbing the fences and leading a charge lit the fire and some paid the price for their actions.
For those who still mindlessly say "what about justice for Heysel?" – 27 arrests were made on suspicion of manslaughter and 26 men were charged.

After a five-month trial in Brussels, 14 were found guilty of involuntary manslaughter and given a three-year prison sentence, suspended for 18 months, and each ended up serving about a year behind bars.
An inquiry by Marina Coppieters, a Belgian judge, found after 18 months that the police and the authorities, in addition to Liverpool supporters, should face charges.
Jacques Georges, then UEFA president, and Hans Bangerter, his general secretary, were threatened with prison but given conditional discharges.
Albert Roosens, the former secretary-general of the Belgian Football Union, was given a six-month suspended prison sentence for "regrettable negligence" with regard to ticketing. The same was dished out to gendarme captain Johan Mahieu, who was in charge of policing the stands. Policing that was non-existent when it was needed most.
For that Anfield Wrap coverage eight years ago, we went through reams of statements made to the police, we read Liverpool Echo coverage from the time and we had access to the manuscript of 'Heysel: A European Tragedy' – an unpublished book finished in 1989 written by Sir Harry Livermore, a former Lord Mayor of Liverpool whose law firm Silverman Livermore represented 16 of the accused in the Heysel trial, and David Stuckey, a journalist at what was then the Liverpool Daily Post & Echo.
It was a heavy assignment. But it was one that uncovered much that doesn't align with the trolls of 2023 who claim Liverpool fans dodge all blame for their involvement.

"My life as a decent person is over," wrote one of the Liverpool-supporting accused in an anonymous letter to the Liverpool Echo.
He added: "I couldn't believe what I had done. One moment I was acting like a yob, the next I started to cry…God, forgive us."
One added: "I left the ground when I heard a whisper that people had been killed. I was sick."
"I can't stop shaking and crying as I write this," wrote another person involved.
"You think we have all forgotten about it and don't care, but you're wrong. If you knew how broken inside I feel then maybe you'd realise it was just two minutes of madness.
"We didn't realise how out of hand it got. As far as we were concerned it was just a fight – but look now. 38 dead. Oh God, I'm sorry."
It was shameful, a stain. But whitewashing was not the answer, then or now.

Many in Italy focused on their own club. On the match eventually being played. On the cup being lifted by their team. On the celebrations that followed the hollowest of victories and the lack of acknowledgement to the circumstances of it and most importantly, those who perished only a short time before it.
Again, thankfully, it's a situation that has rightfully improved. For 25 years Juventus didn't do enough, say the families. Andrea Agnelli was the first president to take a step towards them.
Trying to understand the sadness of those families that lost loved ones puts the weaponising of the tragedy into sharp focus.
And yet still it is justified by some in the modern day; it's seen as fair game. One supporter of a rival club once thought it acceptable to have baby grows made up featuring part of a supporter song about Heysel.
Did your football team miss out on qualifying for Europe because of the five-year ban on English clubs that followed the disaster?
So what? It's not a justification for bellendery about a disaster, is it?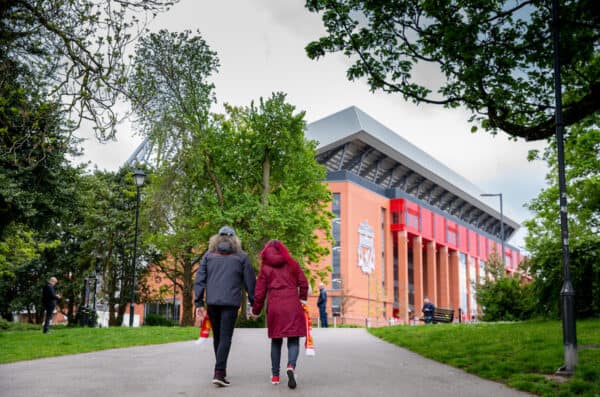 It applies to Everton, Manchester United, Spurs, Southampton, Norwich, West Ham, Sheffield Wednesday, Oxford, Coventry, Arsenal, Wimbledon, Forest, Luton and Derby.
Across the full list, how many of those fans still trot out the tropes?
Nearly four decades later it might be time to acknowledge the bigger picture.
What about "hating" Scousers, or Liverpool, or both?
How about trolling, scoring points, getting a reaction, or trying to look hard or appear to be edgy…
In the context of the above it's pretty small-minded and idiotic.
To truly appreciate those times, 1985, how old is it fair to say you would have needed to be? Maybe 15 at the time? 16? 18? It would make you 53, 54 or 56 now. Are fans of that age really still engaging in this nonsense?
It's back to a wider point about disasters. If you look at the pictures of that fateful day in 1985 you will find flags held by Liverpool fans referencing the Munich disaster. Grim then, grim now.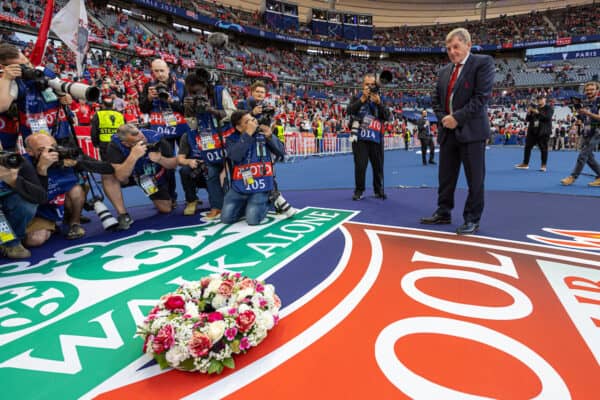 And it's behaviour that would be challenged in the modern day. However bitter a rival, there is always plenty to go at without referencing human tragedy.
Going back to Andrea Lorentini, the man who was a toddler when he lost his dad at Heysel, years later he said: "I think it's absurd to die for a game of football.
"The Heysel stadium was inadequate to host a European Cup final. Structurally, it was totally inadequate. UEFA were really irresponsible in deciding to hold the contest there.

"They were at fault as if a different venue had been chosen, this tragedy would have been averted. And those handling ticket distribution must shoulder some of the blame.

"It was stupid of them to put the Liverpool fans next to the Juventus fans. Even the police were at fault that night. They weren't good enough.

"Inside the stadium, there weren't enough officers who would have been able to avert this tragedy. The Juventus fans were definitely the victims."
They were, and who is arguing? Liverpool fans were definitely not victims in that circumstance, so why do we have people singing that they are (and claiming the song is "about Heysel")?
Answers on a postcard to Confused of Huyton.

Some will say their actions are to "remind us" of a dark day in the history of our club when most are painfully aware. Others like to blanket the actions of a few onto the many – who exactly are the "murderers" here?
Perhaps looking for some sense where it is so clearly lacking is the problem. Will things change? I won't hold my breath. Clearly, some don't want it to.
Rest in peace.
Rocco Acerra (29)
Bruno Balli (50)
Alfons Bos (35)
Giancarlo Bruschera (21)
Andrea Casula (11)
Giovanni Casula (44)
Nino Cerullo (24)
Willy Chielens (41)
Giuseppina Conti (17)
Dirk Daenecky (38)
Dionisio Fabbro (51)
Jacques François (45)
Eugenio Gagliano (35)
Francesco Galli (25)
Giancarlo Gonnelli (20)
Alberto Guarini (21)
Giovacchino Landini (50)
Roberto Lorentini (31)
Barbara Lusci (58)
Franco Martelli (22)
Loris Messore (28)
Gianni Mastroiaco (20)
Sergio Bastino Mazzino (38)
Luciano Rocco Papaluca (38)
Luigi Pidone (31)
Benito Pistolato (50)
Patrick Radcliffe (37)
Domenico Ragazzi (44)
Antonio Ragnanese (49)
Claude Robert (27)
Mario Ronchi (43)
Domenico Russo (28)
Tarcisio Salvi (49)
Gianfranco Sarto (47)
Amedeo Giuseppe Spolaore (55)
Mario Spanu (41)
Tarcisio Venturin (23)
Jean Michel Walla (32)
Claudio Zavaroni (28)