Sixty-three games; one match every weekend and mid-week, it is always bound to take its toll and it did just that during Liverpool's quadruple chase, admits James Milner.
The Reds came agonisingly close to a historic feat last season, denied in the final two games of a 63-game campaign that proved as physically draining as it was emotional.
For fans, it was taxing, let alone for the players. But as Milner reflected on his career with members of the press ahead of his final farewell, he echoed what Jurgen Klopp has long raised issue with.
That being the increasing demand on players, namely those who also represent their country – and it is something Milner conceded Liverpool did not deal well with last season.
"Football is so full-on," Milner said, as quoted by the Mail. "It's all the year round now. You look at athletes and they are trying to compete for the Olympics or the European Championships which comes around every four or two years.
"It's impossible to be always at your peak no matter what and it's how you deal with the times when your physical levels are not quite there. You are just a bit out of form or certain players are out of form.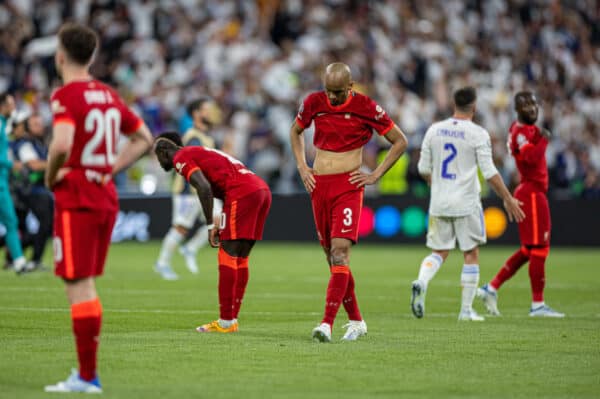 "The team that does that best ultimately wins the title or trophies and is successful.
"At Liverpool, we haven't dealt with those situations as well as we would have liked this season but last season we were so close and probably ran out of a bit of steam when we were so close to winning everything.
"That's football and sometimes that gets overlooked in terms of how it's all the year round now. For the international boys, it's ridiculous."
The first counter-argument made when issues like this are raised is the extortionate money players earn, but all the weekly wages in the world will not stop the resulting fatigue or injury.
And for Liverpool, the hangover and fatigue from last season carried over into 2022/23, a domino effect that they may now only recover from this summer.
Milner, of course, will not be part of the group hitting the reset button as he bids farewell but there must be a concerted effort to ensure the club learn to 'deal with those situations'.
Next season will pose a different challenge with the Europa League on Thursday evenings, condensing the schedule and placing extra emphasis on rotation and squad depth.