What does a silverware-chasing James Milner want to do with Liverpool? That was the question back in 2015, and eight years later we have all the answers in the world.
Another chapter is closing in Milner's long career. He is used to farewells but this one may feel more bittersweet than the rest such has been his journey at Anfield.
A reliable leader, a demanding dressing room figure and a trusted go-to man for Jurgen Klopp, Millie did it all at Liverpool – he even entertained us during lockdown, proving to be far from Mr Boring, dryly portraying his Yorkshire humour and self-awareness.
Eight years have flown by, but the Reds will be glad they pursued that 29-year-old midfielder all those years ago.
Right place at the right time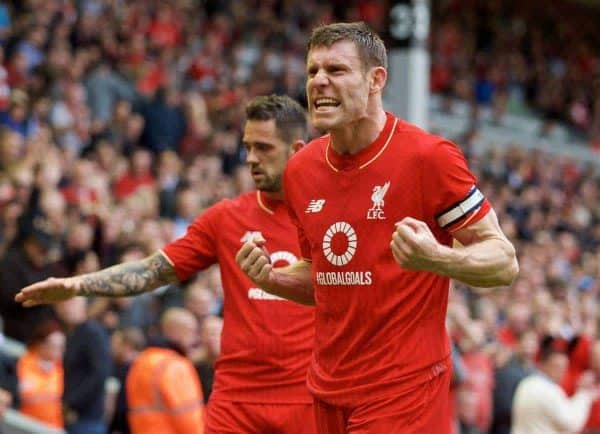 Out of contract with Man City and looking for a new place to call home, Milner was not short on options in 2015 – with Arsenal also in the hunt for his signature.
And yet, he chose Anfield as his destination. The club was on shaky ground with uncertainty surrounding Brendan Rodgers, Steven Gerrard had left and it was another season without Champions League football.
The package was not shiny or as alluring as City was at the time, but his frustration over a lack of time in the starting XI was brewing and there was an opportunity at Liverpool.
The club, of course, offered an inviting contract as a free agent with the know-how to win was invaluable at the time – and so it proved to be the case in the years to follow too.

With little delay, just a matter of weeks, in fact, he was named vice-captain by Rodgers, a title that has stuck throughout his eight years at the club.
"He's got big character and a big mentality, and I felt we needed that in the team to the extent where he will be the vice-captain," Rodgers said back in 2015 when announcing the news.
In his debut season, he also took responsibility as the Reds' penalty taker and started 43 of the 63 fixtures – nine under Rodgers and 34 for Klopp.
Milner had received his wish of regular game time but his tag of a versatility player would be called on in the following season, with 2016/17 seeing him deployed at left-back.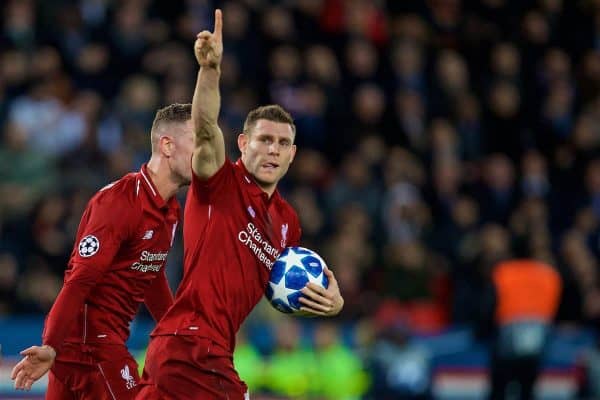 It was far from his favoured position and he had an amusing analogy for Klopp when he was first asked to take on the position the season prior.
"Alberto Moreno was injured and the manager gave me a choice: did I want to play at left-back or right-back?" Milner recalled with FourFourTwo.
"My answer was, 'That's like asking which one of these guys do you want to spend a night with your missus?!' His English wasn't that good then, so I think it went over his head!"
But being the model professional he is, he applied himself fully to the role and played all but two league games that season, scoring seven times and notching four assists in all competitions.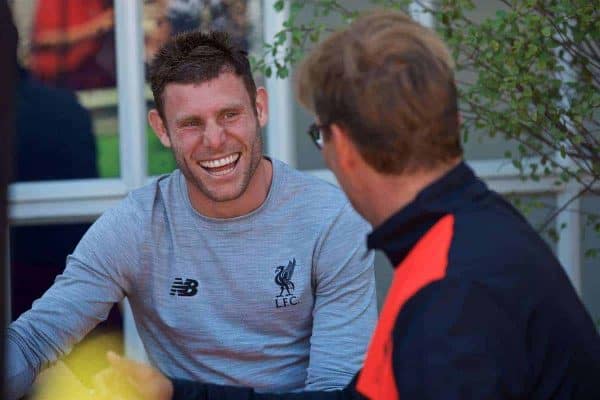 After a campaign in defence, Klopp then hailed Milner as "a new midfield player," which irked quite a few supporters, but he played 47 of 56 games and made a record-breaking eight assists in Europe as the Reds qualified for the Champions League final.
There would be no crowning moment but Milner, again, proved his worth as Mr Reliable – he did not need to be flashy, he simply got the job done.
Completed the set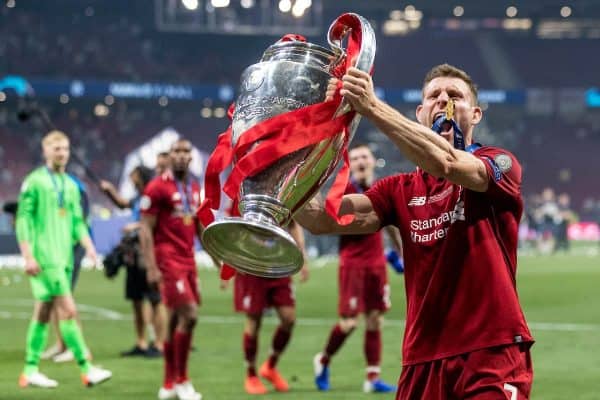 In the next four seasons, Milner would help Liverpool lift six different pieces of silverware and complete his personal set.
For the club's sixth European Cup, he played in all but one of the games on the way to lifting Ol' Big Ears.
For the club's 19th league title, he played 22 times and scored a timely penalty against Leicester, with his cool head under pressure key throughout the record-breaking season.
He also played his part in the Super Cup and Club World Cup successes that same campaign.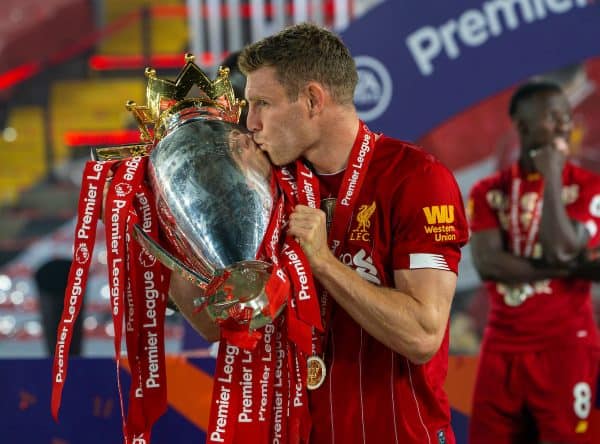 From there on out, though, we have seen Milner used with less frequency from the start, instead a trusted figure Klopp has turned to to see games out or arrest momentum.
Of his last 117 appearances since the start of 2020/21, 73 have been as a substitute – but he has consistently appeared close to or above 40 times in each of his eight campaigns.
It is that very reliability and the presence he offers on and off the pitch that has made him an invaluable asset to Klopp, something the manager has not shied away from.
"He knows how highly I value him, he's an incredible part of the team and I would have loved to work together with him even longer," Klopp eulogised at the start of May.
"Nothing in the last seven-and-a-half years would have happened without James Milner."
There is a missed opportunity in not keeping the veteran around to help play a role in the rise of the club's next generation as Klopp had wished for, but at 37, he and the club no longer appear to be on the same page.
There are games still left in his legs and with a dawn of a new era approaching at Anfield, it is not too hard to accept that the timing feels right for this farewell.
One of, if not the best free agent signings in club history, Milner has played 331 times for the club, scored 26 goals, provided 45 assists and played his role in adding six trophies to the cabinet.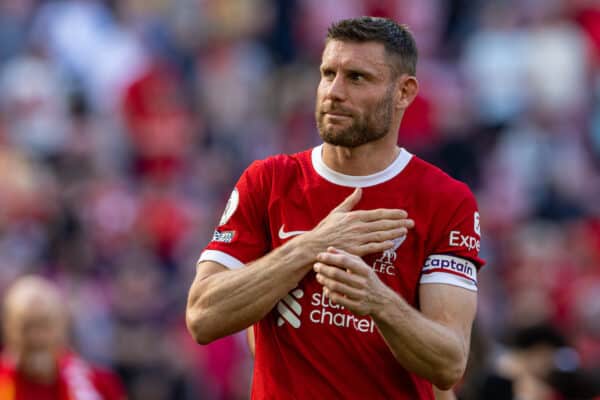 Reliable, selfless, a model professional, certainly not boring, and a player who undoubtedly gave everything for the shirt – the poster boy for free transfers.
Liverpool are losing a big presence in their dressing room but we wish him all the best in his next chapter. Crack open a Ribena and toast to the one and only James Milner.