Jurgen Klopp has admitted Fabio Carvalho could move on loan in the summer, having endured "not the best year of his career" at Liverpool.
There were high hopes for Carvalho upon his £7.7 million move from Fulham, but after a bright start his fortunes faded.
After 16 appearances before the World Cup break, the 20-year-old has started just twice since December and come off the bench a further three times.
That has prompted speculation over his future, and speaking in his pre-Southampton press conference on Friday, Klopp confirmed he could leave on loan.
"I think there is a possibility that maybe Fabio will go on loan or whatever. We will see," he said.
"The thing is, this was not Fabio's best year of his career, clearly, in a very young career, but it might have been his most important.
"No player has impressed me more than Fabio, that's the truth.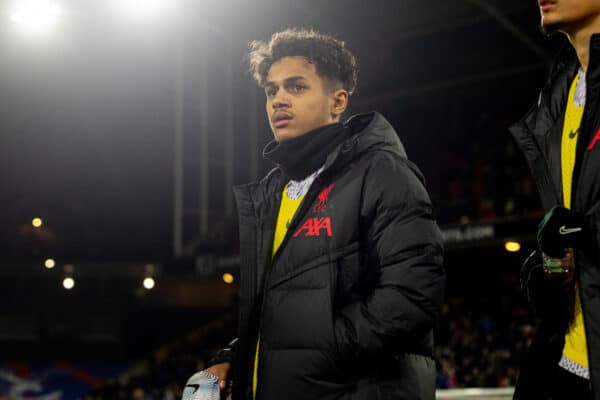 "Because this kind of very talented boy came here with big dreams and big expectations, it was OK in the beginning but didn't work out in the end.
"His work ethic will give him a fantastic career. He trained while getting nothing.
"For players, there's only one present you have each week: you line me up, if not that then take me in the squad. That's my only chance to satisfy a player.
"If I don't do that, it's about how the player reacts – and his reactions, in a row, I never saw it before. Unbelievable.
"I'm not sure if he goes on loan or whatever, if we keep him, we will see."