Do you want that ticket memento from your favourite Liverpool match but are left with an online ticket that disappears? Well, there is a solution for all your collection needs.
Gone are the days when you eagerly await your paper tickets to slide through the mailbox, instead we have to refresh and update an NFC pass that disappears after the match.
A screenshot may be enough to 'capture' the ticket but as savouring memories go, it is not the best way to go about it.
There will not be a shortage of Reds who have boxes filled with ticket stubs from seasons gone by and while the club may no longer aid in the collection for home matches, Nick Sumpton has just the solution with Liverpool Stubs.
Here, we get to know Nick and find out how Liverpool Stubs came to be and how fans can start adding to their ticket collection once again – or even for the very first time!
I started supporting Liverpool because…
My dad is a Liverpool fan! I'm sure many people can relate to this, but it just kind of happened over time.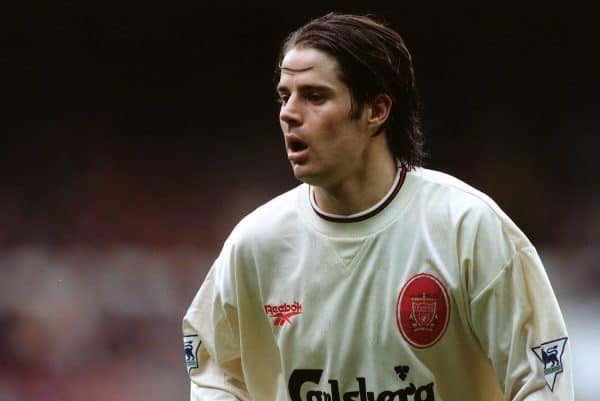 I started playing football and he bought me the kits, I had videos of the sides in the '70s and '80s and learnt about the club's rich history and traditions through watching these sorts of things. Then when he took me to my first game against Chelsea, in 1997, I was hooked.
Between my mum and dad, they got me a Happy Birthday message read out on the PA system for my eighth birthday, only for me to miss it because I was too busy watching the subs warming up at half time!
What's your favourite memory of supporting the club?
That's a really tough one, especially with so many recent successes! If I had to pick a particular game, the Istanbul final is the obvious choice, but the Barca 4-0 is a very close second!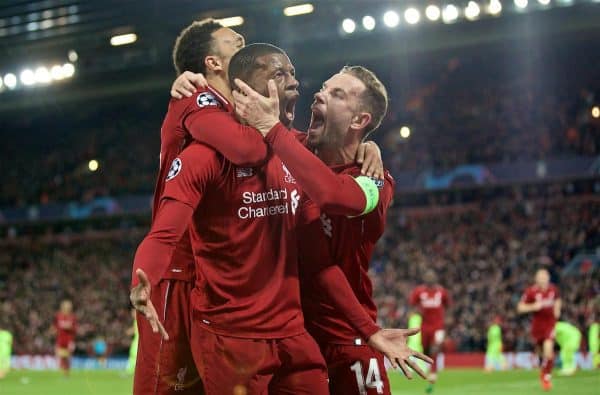 My favourite thing about supporting the club though, is the time spent with my old man going to the game, talking it through, dissecting it afterwards and the friendly faces you always find in and around the ground.
I still feel like a kid at Christmas as you approach the ground and you see the stands in view, can't beat it!
So tell us about Liverpool Stubs, how did the idea come about?

As you might've gathered by now, I am not a young lad anymore, but my early memories of going to games was getting a physical ticket and a programme.
They were my mementoes of going to the game, which at that point wasn't as frequent as now. Luckily some games, such as the finals and away games, you still get a paper ticket but home games are just about all digital.
The idea came about from a discussion in the car on the way to a game, talking about how you don't need to remember your ticket anymore because it's always on your phone, and how we kinda miss the paper tickets from a memento/collectable point of view. They're little reminders of certain games, your first game, whatever it might be, that are now gone when your pass updates.
Then I had to figure out if it was a plausible business or not, thankfully it seemed to be possible and then it was just a case of getting it out there. It was really well received by people and there has been a steady stream of orders since.
They're not replica tickets or resales of old ones, could you describe the process of making the stubs?

All the tickets are designed and created by myself on a piece of design software. So firstly I created a template for league home games and then did a Champions League version. When the order comes in it's personalised to the person who is ordering and then saved as a file which is sent off to the printers.
There is a minimum order at the printers, so sometimes I have to wait a few weeks for the orders to build up and then order in bulk, but hopefully, as the business grows that turnaround time can become shorter.
They're a great memento in a digital world, how do you go about personalising the stubs? Can it be for any Liverpool game?
As I mentioned, because I create each stub individually, the design on the stub, the names, date, team, competition, and venue can all be amended quickly and easily, so I can produce anything people want, from any season.

To give you a flavour of previous orders, I've done stubs for first ever games, going back to 1994 so far, the Barca semi-final, I did one for a guy for the Paris final because his ticket was on the UEFA app, I did an FA cup final one for the 2021/22 season because his ticket was an A4 printout, old Europa league games (the design will come in handy next year by the looks of things!) and I had plenty of orders for the 7-0 United game!
Obviously, it's mostly Liverpool ones I've done, but there has also been orders for a Barcelona game, Bayern Munich, gig stubs, a theatre show, and wedding favours!
What has the response been from fans? Has it been a worldwide affair?
It's been really good, really positive and people think it's a great idea which is really nice to hear!

I've had orders from all over the UK and Ireland, from France and some from the LFC New York Supporters Club too!
Obviously, Liverpool draws supporters from all over the world, some who can't go as often as others, so it's a pleasure to be able to help them with something to remember their visit to Anfield with!
Any plans to expand beyond just Liverpool ticket stubs?
Hopefully! I've got everything in place now to expand it out to other clubs.
I just need to get the word out there with fans of other clubs and the time to start approaching people to get the idea off the ground with them in the same way I did with Liverpool fans.
Now the season is drawing to an end, that's my focus for the summer.
Finally, how can fans order stubs of their own?

It's really simple! You can drop me a DM on Twitter here or Instagram and I can send you the information I need to get the ball rolling.
Or, I have a new Google Form which is really straightforward and takes two minutes to do here.
In terms of pricing, a single stub is £6, but the price drops slightly per stub when you order more. For example, two stubs are £11 rather than £12 and so on. UK postage is included, but there is a £1 extra charge for worldwide postage.
And we hear you have an offer for our readers…
For This Is Anfield readers I'm offering a 10 percent discount with the code TIASTUBS10 – simply quote in your DM or enter the offer in the code box on the Google Form.
---
* You can find Liverpool Stubs here on Twitter and Instagram.