Liverpool's quartet of departees were given a guard of honour as Anfield said farewell, with another chapter now just one game away from coming to a close.
There was plenty of emotion in the air on Saturday in what was the final game at Anfield this season, with four players bidding farewell after trophy-laden years at the club.
Roberto Firmino, James Milner, Alex Oxlade-Chamberlain and Naby Keita have all been heralded over the last week after their respective departures were officially confirmed.

Their contributions to the club have varied, but after the final whistle following the 1-1 draw against Aston Villa, they were each commemorated by their team-mates and club staff.
All were introduced to the Anfield crowd and greeted by a guard of honour, they were presented with a Champions Wall plaque and a photo collage of their respective time at the club.
Firmino cut an emotional figure as he made his way around Anfield, soaking up the adoration of the Reds faithful for the final time on home soil – but his friend Alisson was there for support.


Firmino leaves as an undisputed legend after eight seasons on Merseyside and it was only right he scored the equaliser, and Milner departs as one of the club's greatest free transfers.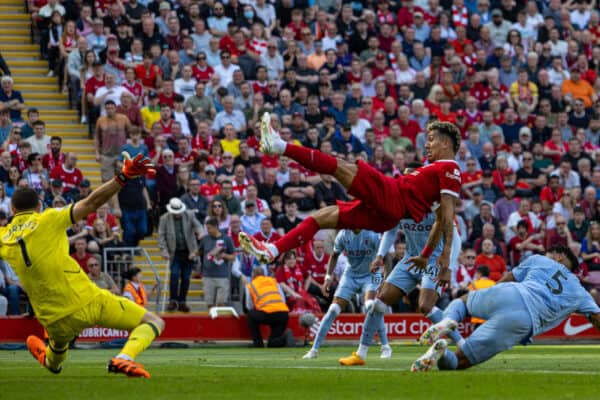 Seeing Bobby's tears is enough to bring up some of our own!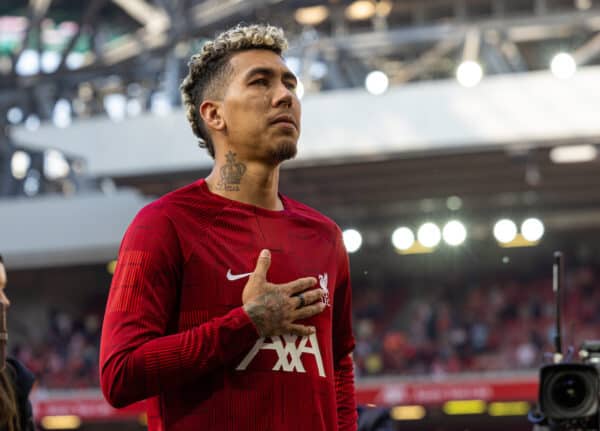 'There's only one James Milner' rang out around Anfield, a brilliant tribute to a player who will have been eager to see others take the spotlight before him.

Oxlade-Chamberlain and Keita certainly had their moments but injury saw each robbed of a chance to make a consistent contribution, but their standing in the squad was made abundantly clear with their touching send-off.
Despite a poor season, Liverpool supporters made sure they reminded the players that they were appreciated, with the Kop rattling through the Reds' proverbial songbook as the players took in the atmosphere on their lap of honour.
Thank you, Bobby, Milly, Ox and Naby!