Julian Ward's final act for Liverpool may yet prove to be one of his most significant.
The signing of Alexis Mac Allister, we can all surely agree, represents a pretty good start to the Reds' summer transfer window, but for the outgoing sporting director it is something else – a deal that not only brings to an end a happy, 11-year marriage, but which should ensure his time at the club, and the work conducted during it, is remembered fondly.
Ward's Anfield contract officially expired on June 1, but the 42-year-old – he celebrated his birthday earlier this week – made sure he hung around a little longer as Liverpool closed out a deal for Mac Allister, the Brighton and Argentina midfielder.
A pretty good deal too, as it happens. There have been mixed reports regarding the fee, which was officially 'undisclosed', but This is Anfield's information is that Liverpool have paid £35 million and that there are no add-ons which will inflate that figure significantly in the future.
Whichever way you slice it, it has the potential to be one of the bargains of the summer, and one of the best deals Ward has driven. And he's had a few good 'uns.

He may be leaving Liverpool earlier than expected – certainly earlier than Fenway Sports Group expected when he signed a three-year contract only 12 months ago – but he is leaving a more than decent legacy behind.
If Jurgen Klopp is to build a second great team at Anfield, then he will owe Ward a fairly hefty debt of gratitude.
It was he, remember, who cancelled his family Christmas in order to secure the signing of Cody Gakpo back in December. It was he whose contacts and decisive action ensured Liverpool outflanked Tottenham to land Luis Diaz in January 2022, and that they did the same to Manchester United with Darwin Nunez a few months later.
"You've won"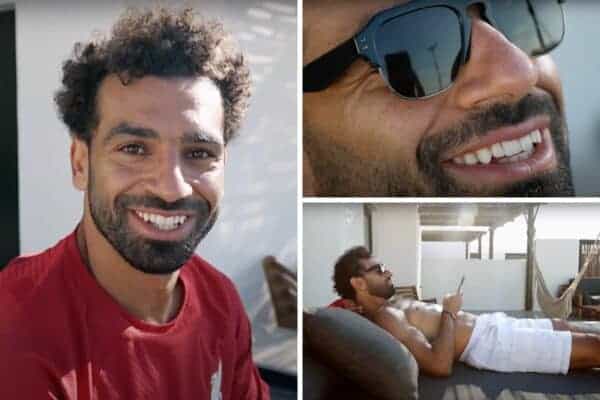 And it was he who, together with Mike Gordon, led negotiations with the uncompromising Ramy Abbas Issa when Mohamed Salah's contract was successfully renewed last summer.
"You've won," the agent told Ward when calling him to confirm that Salah would accept Liverpool's final, written offer, and while that may sound a little OTT, given the Egyptian now earns around £350,000 a week as a result, there were certainly times during the discussions when Ward, Issa and even Salah himself felt a parting of the ways was on the cards. It ended well, but it was by no means a straightforward renewal.
Getting it over the line was seen as a major feather in Ward's cap, as were the deals for Gakpo, Diaz and Nunez and the background work done during the pursuit of Diogo Jota back in 2020.
Ward's relationship with Jorge Mendes, Jota's agent, was key to that deal, just as it was when Liverpool bought Fabinho from Monaco a couple of years previously and when they convinced Fabio Carvalho to resist overtures from a host of clubs to join from Fulham last year.
The signing of Mac Allister bears similar hallmarks, with Ward utilising strong agent relationships, in this case with Juan Gemelli, and good intelligence in order to land a key target, and at a price which should enable Jorg Schmadtke, his Anfield successor, to conduct further significant business too.
Taking a break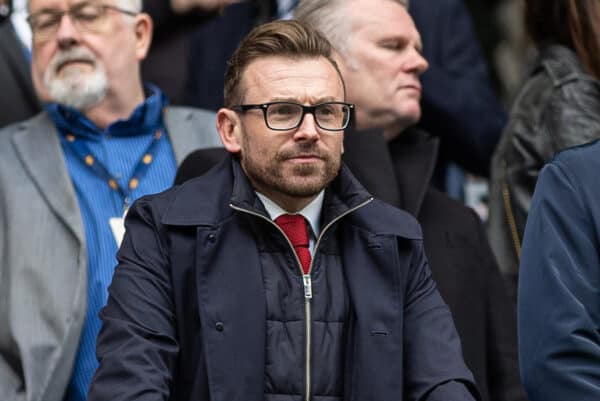 Ward completed his handover once Mac Allister's transfer was finalised, and now plans to take a break from football while he considers his next move. He has already rejected an offer, and a good one at that, from Ajax to take over as technical director, and cannot work for an English club until at least February due to the terms of his exit from Liverpool.
His decision to walk away from Anfield surprised many, and understandably led to speculation that all was not well behind the scenes.
The subsequent departures of Ian Graham, the head of research, and David Woodfine, the director of loan management, have merely added to the 'brain drain' narrative, with suggestions that Klopp was increasing his power-base at the club only strengthened by the left-field, short-term appointment of Schmadtke as Ward's replacement.
But while there have certainly been issues and distractions – the uncertainty created by Fenway Sports Group's so-far unsuccessful search for a buyer/investment chief among them – the truth surrounding Ward's exit is more prosaic.
There has been no big fall out, no rows over signings made or signings missed. He and Klopp still get on, and he is as close to Gordon as he has ever been. His leaving do, held at Goodwood races on the Saturday before the final Premier League game of the season, was a happy one, and the fact he continued to work flat out until the end of his contract, even beyond it, speaks volumes for his professionalism and the trust the club has in him.

He can look back with pride on the last 11 years, on the manner in which he transformed the club's loan strategy, creating value in the likes of Harry Wilson, Rhian Brewster, Marko Grujic, Neco Williams and Taiwo Awoniyi, players of talent who were never likely to be good enough for Klopp's first team in the long term.
Those five alone recouped around £70 million, and there are plenty of other such examples too. The importance of such work should not be underestimated.
He can smile at the impact made by the likes of Jota, Diaz and Gakpo – his signings – and it would be no surprise if either Nunez or Carvalho, or both, were added to the list of successes in the future. There was logic to both those signings, even if the jury remains out on both so far.
Last but not least, he can look back on his final deal with satisfaction. Mac Allister may not be Jude Bellingham but he is certainly a signing that fits with Liverpool's modern strategy; the right player at the right price, one with the skill, experience and attitude to thrive under Klopp.
And with that, a golden era ends. Ward is gone, taking with him his medals and his memories, his contacts and his expertise. Gakpo and Mac Allister were his goodbye gifts. It is Schmadtke who will steer the ship forwards from here.
Clearly, the German has big boots to fill, as well as a big window to negotiate.