Jurgen Klopp is having to undergo the first major reformation of his team as Liverpool manager, but is there a ready-made blueprint from the past to show the Reds the way?
Having failed to achieve Champions League qualification for the first time in a full season at Anfield, the manager has got some thinking to do in terms of potential changes over the summer.
We saw evidence of some of those changes towards the end of 2022/23, with Trent-Alexander-Arnold's hybrid role across right-back and midfield providing the Reds with a whole new dynamic on the home stretch.
It worked, too. For years fans have speculated about whether the Scouser's long-term future lies in midfield, but the first iteration of it inspired a run of seven straight wins as Liverpool chased an unlikely top-four finish.
The Reds looked revitalised and Alexander-Arnold looked every inch the player we knew he was capable of being. With the shackles off, there are few players in world football who can dictate the pattern of a game quite like he can.
Total Football or Heavy Metal?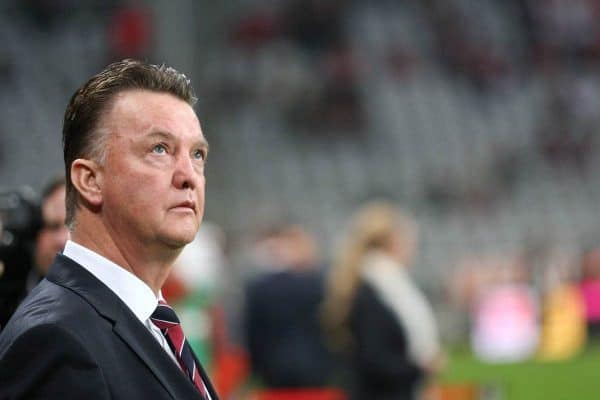 It is difficult to put a definitive label on Liverpool's formation given the disparity in individual roles in and out of possession, but the concept itself is far from new.
Ajax's 'super-invincibles' of the mid-1990s are remembered to this day as one of the most exciting teams in European history.
Louis van Gaal's side were littered with class, homegrown stars across the pitch and a team inspired by the manager's predecessor and club icon Johan Cruyff.
Based upon the 'Total Football' model adopted by Ajax themselves in the 1970s, allowing positional fluidity among players, the 1995 European Cup winners operated with a 3-1-2-3-1 system.
As far as shape is concerned, it is not too dissimilar from what Klopp experimented with towards the back end of the season.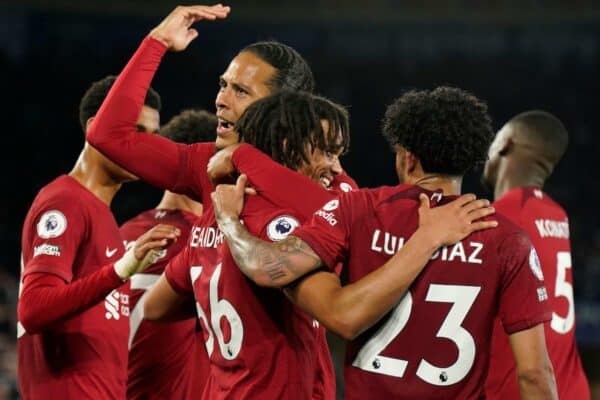 When Liverpool had the ball, Alexander-Arnold sat in front of a back three and was given licence to express himself further up the pitch to make the most of his creative talents.
In Ajax's case, Frank Rijkaard was tasked with playing in a corresponding role and kickstarting the Dutch side's attacks.
Ahead of Rijkaard, the likes of Ronald de Boer and Edgar Davids typically patrolled the middle of the park while ex-Red Jari Litmanen played behind the front three.
Out of possession, Litmanen was asked to support the other midfielders and cover for any of those who had committed themselves further forward in attack.
Fans will remember Van Gaal more recently from his spell at Man United, but the origins of Liverpool's Dutch connection may well be found closer to home.
Inspiration and experimentation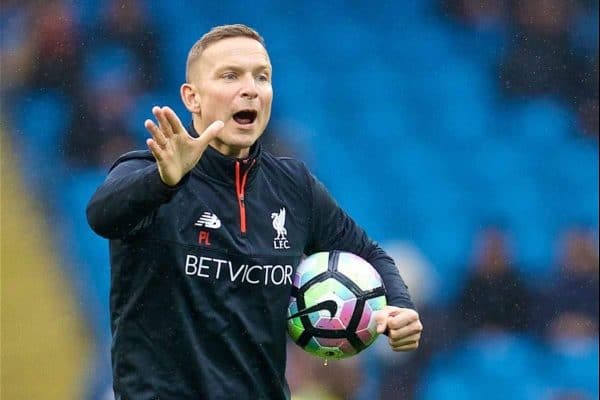 The flexibility and freedom with which Van Gaal's team played was a huge factor in enabling Ajax to capture their fourth European crown following three consecutive triumphs in the early 1970s.
One man who has made no secret of his admiration for Van Gaal's Ajax is Pepijn Lijnders, who in fact employed Alexander-Arnold in a very similar role to the one we are seeing now during his time at the academy.
Lijnders explained in a 2020 interview with The Athletic: "He [Alexander-Arnold] was my captain and our No 6 with only three players behind him in a three-diamond-three so he had to do everything well."
It was a move designed to get the most out of the Reds' most creative outlet and now as an established 24-year-old, the motivation within the current set-up isn't much different.
The Ajax line-up in their 1995 Champions League final victory over AC Milan is almost a mirror image of the system Klopp used towards the end of the season, with the key difference being that Alexander-Arnold played alongside Fabinho rather than as a lone holding midfielder like Rijkaard when the Reds had possession.

The Dutch influence looks to have been with Lijnders from the early stages of his coaching career, leading to what could be an exciting new phase for Liverpool on the pitch.
In a masterclass for Coaches Voice, Lijnders disclosed his belief that a team's "best talents have to have the ball most" when referencing Alexander-Arnold and it was a system which caught the eye of then manager Brendan Rodgers.
Having seen the success the academy side were having with a 3-4-3 formation, Rodgers soon adopted the system with the first team at a time when the senior side were experiencing troubles of their own.
Lijnders' tactical discussions with Rodgers earned him a promotion to work more closely with the full playing squad, with the Dutchman simultaneously continuing his work with Liverpool's youngsters.
The identification of Alexander-Arnold as a vital component at such an early age in a system which echoed the great Ajax side was unquestionably a sign of things to come at a higher level, even if Lijnders didn't know it at the time.
From doubters to believers, again

Klopp's decision to extend his stay at Anfield until 2026 was a sign that he doesn't feel his work here is done and a commitment to resuscitate Liverpool and win in a new way.
The German stayed at both Mainz and Borussia Dortmund for seven years before calling time on both tenures, but his new contract means that he will have given more than a decade of his career to the Kop.
In order to be successful across different eras, teams must evolve. That is in part born out of necessity and the sheer fact that all players have a shelf life, but it is also because opposing sides can obtain your number if you don't continue to grow.

Liverpool's system tweak towards the end of 2022/23 gave a glimpse into the final three years of Klopp's contract and what will hopefully be an extended stay even beyond that, but it came at a time when the Reds were struggling and in need of some inspiration.
Something had to change in order to turn the ship around and the unleashing of Liverpool's No. 66 had an emphatic impact to an extent that Lijnders himself probably couldn't have forecasted.
With the benefit of a full pre-season for what is arguably the first time since the pandemic, the Reds could well enter 2023/24 as a different animal to the one we saw during the lowest points of last season.
There are no guarantees in football, but with this manager in charge, a fierce reaction from the players is as close to a guarantee as you can get.