Liverpool will start their 2023/23 Premier League season away to Chelsea, with the full fixture list now announced.
It means that the Reds will be the first opponent for new Chelsea manager Mauricio Pochettino, with the game being the 'Super Sunday' clash at 4.30pm on August 13.
The first home game of the season will be against Bournemouth, on the weekend of August 19, with 61,000 fans to be in attendance following the expansion of the Anfield Road Stand.
As for the third game of the season, that sees Liverpool travel to Newcastle – the Reds certainly need to improve their away form, fast.
Jurgen Klopp's side will close out the season at home against Wolves – let's hope there is plenty of cause for celebration come May!
Liverpool's Key Dates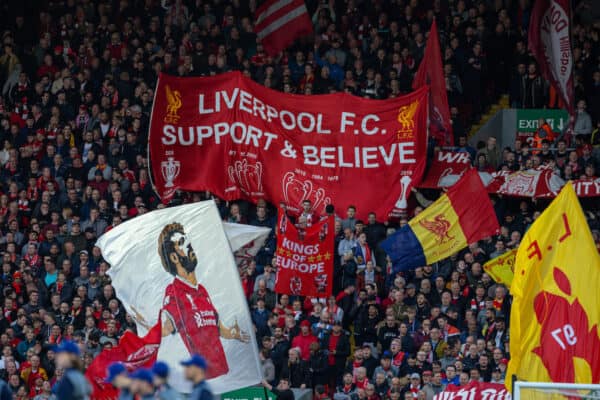 The last every Merseyside derby at Goodison Park takes place in March, with the home game against Everton in October.
Liverpool will meet Man United for the first time in December (home) and Man City in November (away).
The return fixtures against United are in April (away) and City in March (home).
There's three massive home games over festive period, against Man United, Arsenal and Newcastle.
A winter break in January means there's just two fixtures, but there will be FA Cup fixtures added there.
Six fixtures that proceed the Europa League games – those games against West Ham (H), Brighton (A), Nottm Forest (H), Brentford (H), Newcastle (H), and Man United (H) – will move to the Sunday, not the Saturday.
All fixtures are subject to change as TV selections are made throughout the season – hopefully this time they learn to make them in a timely manner for travelling supporters!
---
Liverpool FC's full 2023/24 Premier League Fixture List
August
13 – Chelsea (A)
19 – Bournemouth (H)
26 – Newcastle (A)
September
2 – Aston Villa (H)
16 – Wolves (A)
23 – West Ham (H)
30 – Tottenham (A)
October
7 – Brighton (A)
21 – Everton (H)
28 – Nottm Forest (H)
November
4 – Luton (A)
11 – Brentford (H)
25 – Man City (A)
December
2 – Fulham (H)
5 – Sheffield United (A)
9 – Crystal Palace (A)
16 – Man United (H)
23 – Arsenal (H)
26 – Burnley (A)
30 – Newcastle (H)
January
13 – Bournemouth (A)
31 – Chelsea (H)
February
3 – Arsenal (A)
10 – Burnley (H)
17 – Brentford (A)
24 – Luton (H)
March
2 – Nottm Forest (A)
9 – Man City (H)
16 – Everton (A)
30 – Brighton (H)
April
3 – Sheffield United (H)
6 – Man United (A)
13 – Crystal Palace (H)
20 – Fulham (A)
27 – West Ham (A)
May
4 – Tottenham (H)
11 – Aston Villa (A)
19 – Wolves (H)
---
Premier League Opening Fixtures
Friday, 8pm: Burnley vs. Man City
Saturday, 12.30pm: Arsenal vs. Nottm Forest
Saturday, 3pm: Bournemouth vs. West Ham
Saturday, 3pm: Brighton vs. Luton
Saturday, 3pm: Everton vs. Fulham
Saturday, 3pm: Newcastle vs. Aston Villa
Saturday, 3pm: Sheffield United vs. Crystal Palace
Sunday, 2pm: Brentford vs. Tottenham
Sunday, 4.30pm: Chelsea vs. Liverpool
Monday, 8pm: Man United vs. Wolves