Steven Gerrard could soon be back in a managerial position, with one report claiming he's "considering an offer" from Saudi Arabia.
It has been eight months since Gerrard left Aston Villa and he is yet to take up a new managerial job.
His return to football could come sooner rather than later, though, with Reuters reporting he "is considering an offer to become coach of Saudi club Al-Ettifaq."
According to the report, the Liverpool legend "welcomed the idea, but asked for time to study the offer."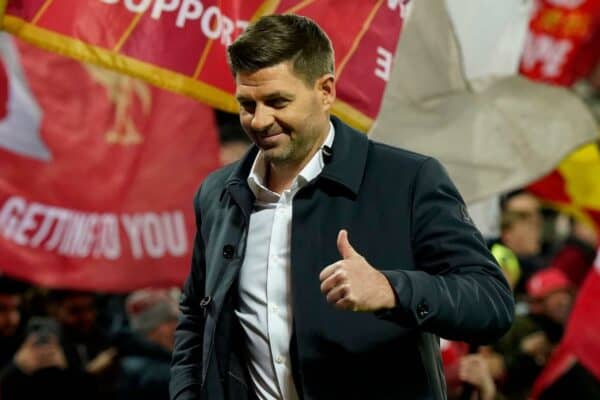 It would be Gerrard's third job first-team manager's job, coming after a successful spell at Rangers and considerably less successful spell at Aston Villa.
Al-Ettifaq finished seventh in the Saudi Pro League last season and the job on Gerrard's hands would be a tough one.
Four of their competitors in the same league were recently taken over by the Saudi Public Investment Fund, who also effectively own Newcastle.
If Gerrard were to move there, he would follow a recent trend in footballers being lured to the Middle East by massive wages.
Karim Benzema is moving to the Pro League to play against Cristiano Ronaldo, while N'Golo Kante is set to join them.
Lionel Messi opted against a move there, instead opting to sign for Inter Miami in the MLS.

The wages that Gerrard would receive would be the biggest factor in any decision to move.
The money being paid there dwarfs even the biggest wages in Europe – Benzema will reportedly earn over £3.3 million per week.
While Gerrard wouldn't be joining a club owned by the state itself, it could still damage his reputation in the eyes of some supporters.