Trent Alexander-Arnold believes becoming Gareth Southgate's midfield dynamo is his best shot of shining for England.
The Liverpool star excelled in a roaming role in Friday's 4-0 Euro 2024 qualifying win in Malta.
His stunning first-half strike, the 24-year-old's second England goal, capped a fine performance as he lined up alongside Jordan Henderson and Declan Rice.
Alexander-Arnold, first played in midfield by Southgate against Andorra in 2021, has also seen his role at Liverpool evolve and feels the position is a strong option with England given the competition at right-back.
He said: "It's certainly an avenue. One that is clearly being explored and is something the manager wants to explore and I want to explore. It is one that is exciting for the future and who knows?
"For me, I want to make sure I am playing as many England games as possible and that has always been the aim, causing headaches for the manager. I think this is a potential route we can go down that will help me get into the team.
"I think there is definitely potential there. It is just about putting questions into the manager's mind, knowing that I can play in there and bring qualities to the game that other players can't.
"Hopefully causing headaches is what I need to be doing."

Alexander-Arnold added to Ferdinando Apap's early own goal, with Harry Kane and Callum Wilson netting penalties to maintain England's grip at the top of Group C.
He finished the season in a more advanced central role for Liverpool and admits his positional change at Anfield has been tricky.
"There were a lot of questions involved," he said.
"There was me asking questions and absorbing a lot of information about where I needed to be and how I need to play the game.
"There was also me feeling natural in there, feeling like it is something I've always done and something I could do regularly. I would say it was definitely a mixture of both."
England host North Macedonia at Old Trafford on Monday, with Southgate considering using Alexander-Arnold in midfield again.
He has just 19 caps and Southgate knows playing for his nation has not been straightforward for him.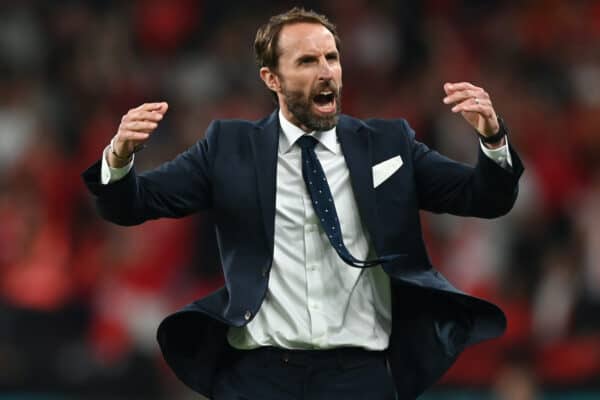 He said: "For me, the most pleasing part is that a lot of time with England it's been difficult.
"Not our relationship as I've always got on well with him, but you're giving him a lot on confidence because you're investing in him something specific where he will have different feel about it.
"I'm sure he will probably have enjoyed this England game more than any other.
"I've always said he's a talent we're trying to find a way with – he's been unfortunate that we have such high quality full-backs and experienced full-backs.
"It's hard to give somebody the faith. It's a bit like when we went to tournaments with five or six wingers, you can't have them all believe that they're the favourite son because you can't justify that with your actions in the end.
"So whenever you're putting other players in, it's inevitably going to hit somebody's confidence."