Despite sitting alongside Virgil van Dijk, the natural successor to the role, Jurgen Klopp chose not to confirm Liverpool's next captain on Saturday.
Klopp and Van Dijk held a press conference on Saturday afternoon to preview the Reds' friendly against Leicester in Singapore, with the captaincy a priority topic.
But in the wake of Jordan Henderson's move to Al Ettifaq and James Milner's release, the manager insisted he had still not communicated his decision to the squad.
It leaves the question of whether Van Dijk will be given the armband on a full-time basis up in the air, with Trent Alexander-Arnold among the other options.
Asked if his selection for the clash with Leicester would indicate his new captain, Klopp avoided any announcement.
"Virgil will start the game tomorrow if nothing happens in training today and will be captain of the team," he explained.
"I know already my decision, the only thing is I have to tell the players first before I speak in public about it.
"I didn't expect this situation a few weeks ago. To be honest, I have to think about it. It all happened pretty quickly. So that's it, pretty much.
"But in general, the games so far, I didn't think before about that, 'who should I give it', 'who will I give it at half-time'.
"We have easy rules there. Virg was No. 3 last year, so that's why he wears it when he starts, and in the second half it's always who is longest in the club, and I think it was, most of the time, Joe Gomez. That's it.
"It will be an important decision."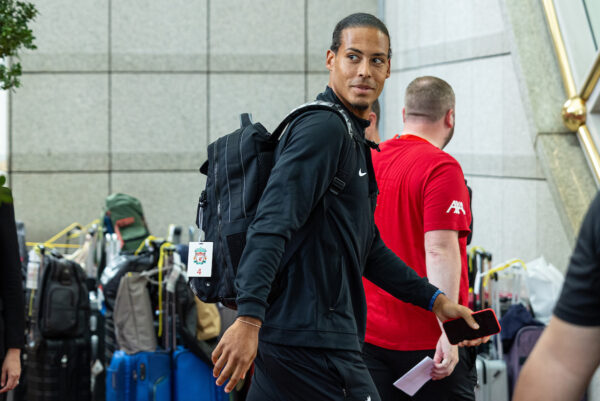 In losing both Henderson and Milner in one summer, Liverpool have allowed a void to open up in their established leadership group.
Beyond the roles of captain and vice-captain, the vacancies in this group were previous filled through a squad vote, but Klopp insisted it would now be his decision.
Of last season's leadership group, Alexander-Arnold, Alisson and Andy Robertson remain alongside Van Dijk, and Klopp believes it is "even more important" they are supported further.
"Even more important is the general leadership group we can create. We need that, definitely," he added.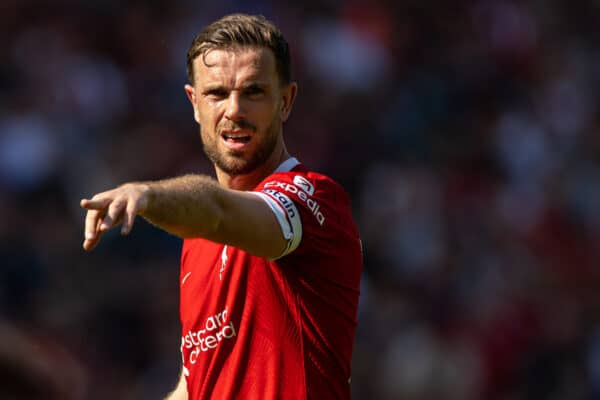 "This is a big change for us, big characters left the club this summer.
"But that's how it is: things have to change at one point, it was always clear.
"You cannot keep things going just because you don't want to have any kind of change or development or whatever.
"Now we have it and now we have to use it, that's exactly the plan. I'm really positive about that.
"I can see a lot of positive signs in training and the games as well. The boys understand the situation and I'm really happy about that."