Liverpool are wrapping up their signing of Dominik Szoboszlai from Leipzig, and have already been tipped as the "likely destination" for Romeo Lavia.
In Szoboszlai and Alexis Mac Allister, Liverpool have signed elite-level quality for the two advanced roles in Jurgen Klopp's new box midfield.
The pair join this summer for a combined £95 million, which has vindicated the decision to turn away from the pursuit of Jude Bellingham, who left Dortmund for up to £115 million.
It is still likely that another midfielder is brought in, and Lavia is among the candidates – with the Southampton youngster fitting the profile as a more defensive option.
Speaking to Empire of the Kop, The Athletic's Southampton reporter Jacob Tanswell gave an update on Lavia's future and named Liverpool as his "likely destination."
"The top six clubs, all of them have been monitoring him and they've shown, at various stages, different levels of interest," Tanswell revealed.
The journalist detailed an enquiry from Arsenal and "research throughout the season" from Liverpool, while Chelsea "openly have interest."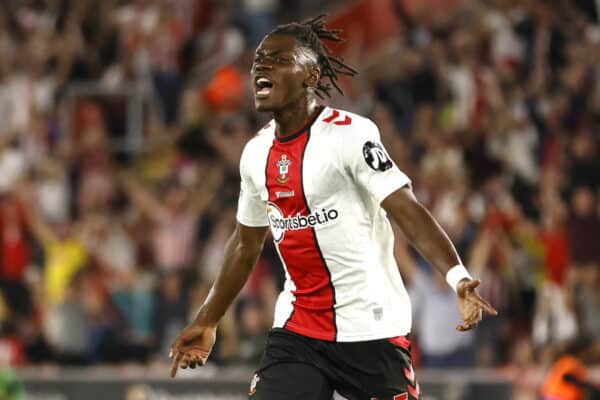 Asked which club Lavia would most likely join, he replied: "Southampton want a high figure for him. Obviously City have got the buy-back clause, so someone has got to pay around £45 million to £50 million.
"Who can do that is dependent on all the other targets they get.
"Arsenal, are they going to fork it out [after signing Declan Rice for £105 million]? Tottenham, obviously Pierre-Emile Hojbjerg might leave, but they've spent some money on Maddison now.
"I'd probably say you're either looking at Liverpool or Chelsea.
"For me, I'd probably think Liverpool. With Jurgen Klopp and the background they've done on him, that probably looks like the likely destination."
A deal for Lavia certainly makes sense despite the money spent on Mac Allister and Szoboszlai, as their arrivals effectively tie up the attacking positions.
Next on the agenda should be competition for, and an eventual replacement for, Fabinho – and the 19-year-old fits the mould.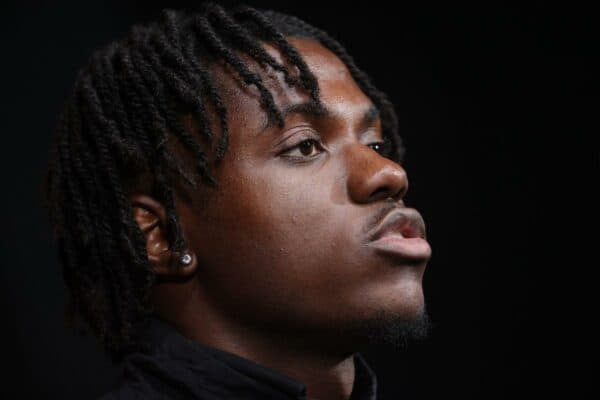 • READ: Why LFC target Lavia has "the makings of a world-class midfielder"
Southampton writer Fraser Spinney, in an interview with This Is Anfield, described Lavia as a "combative" and "incredibly press-resistant" player who has "done his best work as a No. 6."
Spinney added that he could "see him taking over from Fabinho, or at least giving Jurgen Klopp a real decision to make there."
At 19, Lavia would not take up a valuable non-homegrown slot in Klopp's squad for the Premier League, and would instead become eligible as a homegrown player in the future.
Though £50 million would be a sizeable outlay for a player of his experience, Liverpool have shown this summer that they are prepared to pay out for the right signing.