As Liverpool continue their longstanding relationship with RB Leipzig by agreeing deals in both directions, the two clubs have another shared connection.
Dominik Szoboszlai is set to become the Reds' second signing of the summer after the midfielder's release clause was triggered shortly before the June 30 deadline in his contract.
It comes after Fabio Carvalho agreed to join the Bundesliga side on loan for the 2023/24 season following a season in which he amassed just eight Premier League minutes after the turn of the year.
The Reds have also signed Naby Keita and Ibrahima Konate from RB Leipzig in recent years as the two clubs have struck up a strong working bond in the transfer market.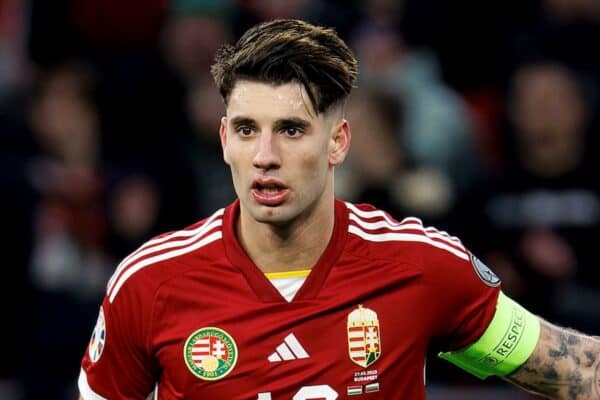 That bond could now be even greater after a former player of Jurgen Klopp's took the helm at the German club last summer.
Marco Rose replaced Domenico Tedesco as RB Leipzig manager in September 2022, a man who played under the Liverpool boss during his time at Mainz.
Rose once credited Klopp as having had a significant influence on his coaching career, detailing how the German "shaped" him during his playing days when he first addressed the media in his previous position as Borussia Mönchengladbach boss, as quoted by the Bundesliga's official website.
Rose followed in Klopp's footsteps by starting his coaching journey at Mainz, working as assistant manager very briefly for Thomas Tuchel and later for Martin Schmidt.

The two managers have yet to meet in the dugout, but the two deals for both Szoboszlai and Carvalho are further demonstrations of the ongoing relationship between Liverpool and RB Leipzig.
Fans will be hoping that both moves have long-term benefits for the Reds, with Carvalho looking to pick up valuable experience in the Bundesliga and Szoboszlai becoming Liverpool's second signing of the summer.
Plenty of work remains to be done in the summer transfer window for Liverpool, but the bulk of the business thus far has been carried out with their friends from Germany.