As an airport-bound coach carrying Liverpool employees hurtled along Kyiv's motorways the day after the 2018 Champions League final, excited murmurs began to erupt among its passengers.
The whispers centred on reports emerging from France suggesting the Reds were wasting little time in learning from the heartbreak of defeat to Real Madrid.
Less than 24 hours after being dominated in midfield by Zinedine Zidane's men, Liverpool were closing in on one of the most highly-rated holders on the market: Monaco's Fabinho.
That news came as a particular surprise to a number of staff on the coach who would generally have been made aware of such information before it became public knowledge as part of their roles.
But, by the next morning, the transfer had been announced, and all without their involvement in the process.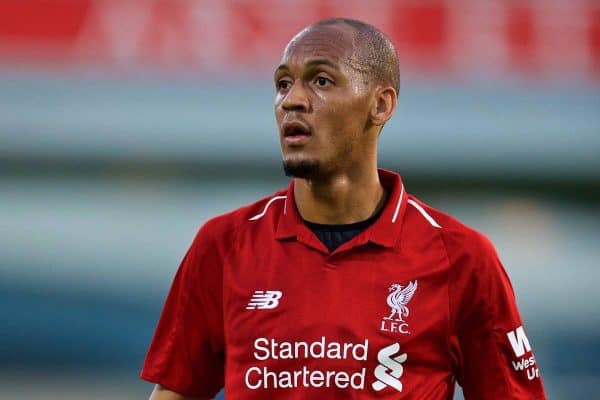 The small circle of people at Liverpool with knowledge of Fabinho's imminent arrival helped make it a rare example of a move coming off without any leaks emerging until the moment the contracts were being signed.
Just five years on, it is almost impossible to imagine a similarly big deal being shrouded in such secrecy, though this was hardly commonplace in 2018, either.
The reasons for that are multiple: for starters, it increases the selling club's chances of a bidding war breaking out if it is known they are open to letting someone go.
And the same goes for a player's agent, who can use the interest of other clubs in order to gain leverage in contract negotiations.
But in this instance, Fabinho wanted Liverpool, Monaco wanted the certainty of a good fee received early in the window, and that all amounted to watertight negotiations.
The Reds are hoping that a similar perfect storm can arise this summer, as they go into the market looking to somehow replace their 'lighthouse'.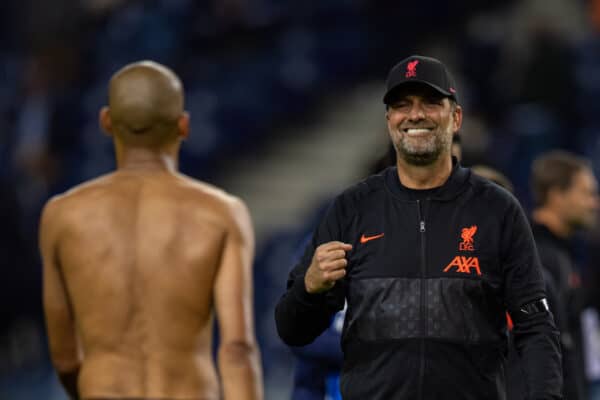 This was not a departure the club had planned for but, of course, a lot of work goes on behind the scenes to ensure they are never caught out by such developments.
The difficult bit will be executing on targets quickly so that, as was the case in 2018, rivals are not alerted to their availability.
It does not feel too risky to suggest that this aim is behind recent links to the likes of Kalvin Phillips, Sofyan Amrabat and Ryan Gravenberch.
Each player has very different question marks – e.g. feasibility, age, position – over them when it comes to arriving as a Fabinho replacement, marking them out as possible smokescreens.
This Is Anfield can also reveal that there has yet to be any contact with the representatives of Teun Koopmeiners, who has been suggested as an alternative target.

And, while Florentino Luis has been frequently watched by Liverpool in recent years and has many admirers at Kirkby, the chances of a move for him this summer are currently being played down by sources.
Consequently, it feels more likely that a left-field solution to the unexpected problem of losing a holding midfielder will suddenly emerge, rather than any one of the aforementioned players being signed.
But whether Liverpool are able to match the stealth of their Fabinho pursuit in signing his replacement or not, they will only be happy if the scale of the Brazilian's contribution on the pitch can ultimately be matched.