Steven Gerrard's life on and off the football pitch has always attracted attention and back in 2006, a camera crew followed him for an entire year.
Some of you may or may not recall the Sky One documentary 'Steven Gerrard: A Year in My Life', it followed the Liverpool captain in arguably his greatest year as a Liverpool player in 2005/06.
Fresh off the back of winning the European Cup in Istanbul and on the way to a FA Cup final that would be heralded as the 'Gerrard Final', the documentary provided an insight into the former No. 8's life on and off the pitch.
Sports journalist Ned Boulting worked and narrated the documentary and found himself staying at Gerrard's mansion and witnessing the different sides of the person behind the revered footballer.
In an interview with This Is Anfield, Boulting described what it was like to be around Gerrard at that time – from playing pool and making cheese sandwiches, quite the stories to be able to share!
"This would be his greatest year as a player," Boulting said of the documentary. "He's a funny mixture of things, on the one hand, he is very reticent and very private, quite a hard nut to crack.
"But, on the other hand, he is a man who is very aware of his place in the game and his legacy and position."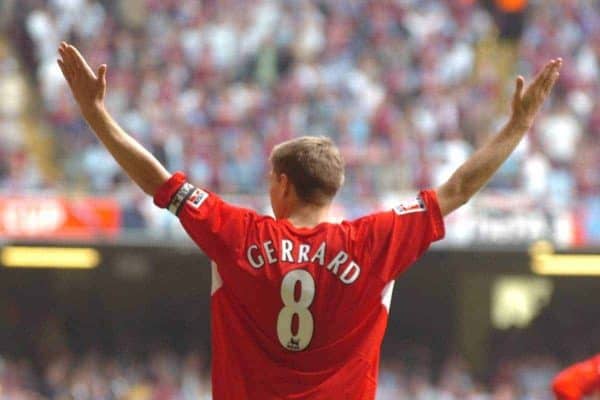 The documentary offered fans a unique insight but Boulting adds another layer to the story, recalling the slow process of a then 25-year-old Gerrard opening up throughout filming.
"He did [open up], it wasn't straightforward," he reflected. "At first we'd be allowed access to his car, his Range Rover, as we went to and from Melwood.
"The moment we got to his mansion in Formby the electric gates would shut again and we would be out waving goodbye to him.
"It took probably a month or two before, finally, and it was always on his terms, [he said] 'Are youse coming in then?'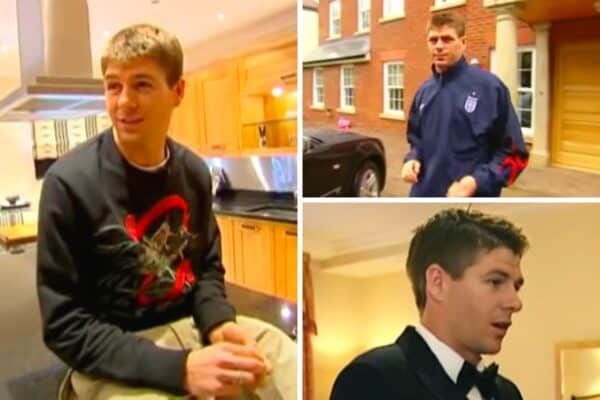 "I think all of us felt you were never totally sure with Steven at what point in any given day of filming he would suddenly have had enough.
"On the other hand, on the flip side of that, he could be tremendously generous with his time and his hospitality.
"He'd invite Gary, the cameraman who did the majority of the filming, and myself to stay overnight.
"We'd play pool with him up in his trophy room, he'd make us quite straightforward cheese sandwiches in his massive kitchen from time to time, and cups of tea.
"Bit by bit, I did feel I got to know him pretty well over that year."
After all these years, what a brilliant insight into the documentary process. And not everyone can say they have been made a cheese sandwich or a cup of tea from one of Liverpool's greatest ever players!
---
* Collage from Steven Gerrard: A Year in My Life. Watch our full interview here.