Jurgen Klopp has played down the importance of experience when challenging Man City for the Premier League title.
After a summer revamp, Liverpool – their midfield in particular – has a fresh look.
With Fabinho, James Milner, Naby Keita, Jordan Henderson and Alex Oxlade-Chamberlain having departed, the Reds' oldest midfielder who will play consistently is Alexis Mac Allister.
He is just 24 years old and new to the club. Some have questioned the decision to allow all those to leave at once, but Klopp doesn't think it is an issue.
When asked about if experience was key to challenge Man City, Klopp said: "I don't care about age.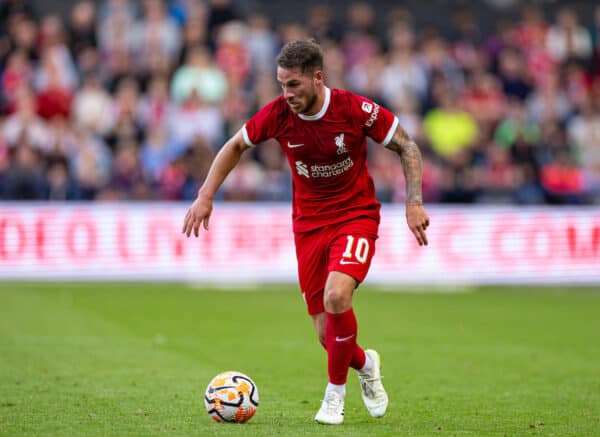 "We have already experience – in some parts not as much as other teams have maybe."
Liverpool's midfield has an average age of just 23 while Man City's, for example, is over 26.
Arsenal ran Man City closest last season with a midfield average age of almost 26.
Klopp continued: "Could we gain experience together? Yes. Could we gain it quickly? Maybe. At Dortmund, there was never an excuse that the two centre-halves were 19."
The boss was referring to his time in Germany when he went toe to toe with Bayern Munich, who have had a monopoly on the Bundesliga since Klopp left.
"This kind of knowledge you will gain step by step through the season," Klopp explained.
"What we have to do is win football games, to feel good, to build a good atmosphere in the club, all these kind of things. We have a not good year behind us and now we want a good year. It is about what is positive for us.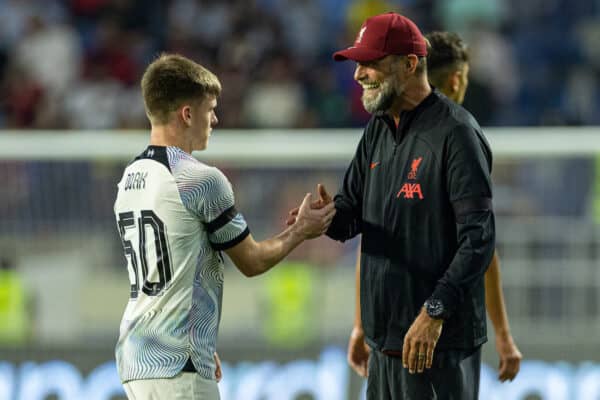 "Are we only happy if we challenge City immediately? Is that the only opportunity for us to be happy? Then we have a problem.
"But, if we start loving the football the boys play we can get to that."
With a new formation and fresh injection of energy, Liverpool will be exciting to watch this season. Whether that brings consistent results, though, remains to be seen.
Klopp added: "We have a new start. That is how it is.
"We don't want to pick up the football we played before, we have to create something new and that is what we are doing while we have to win football games. Where that leads to, I don't know."
The first step on the journey is against Chelsea on Sunday, at Stamford Bridge.