Jurgen Klopp can probably thank the anxiety that accompanies the final days of the transfer window for the fact that his most recent comments on a potential defensive signing were initially misinterpreted.
Speaking ahead of a trip to Newcastle, in which Liverpool are likely to be without Ibrahima Konate, the German was asked if he felt his defensive options were strong enough to cope across a long season.
And his response began with a rather unnerving hint that reinforcements to the backline were not required in the coming days.
He began: "In this room, it's always like, 'We could do this, could do that'. Maybe one day you sit a day in my chair and you have to deal with all the other stuff as well.
"In an ideal world we have six, seven, eight centre-halves, and a cover for absolutely everything.
"We need to be lucky with injuries, there's no doubt about it. I've no doubts about the quality of the boys we have, we have Jarrell Quansah, a super talented player as well here."
The haughty dismissal of a call for additions, the insinuation that an academy player could be 'like a new signing' – this was an answer that offered all the ingredients for a transfer-related meltdown on social media.
Unfortunately for those who jumped the gun in delivering on that explosion of online rage, Klopp immediately went on to suggest that he both knows more depth is needed and that Liverpool and trying to make it happen.
He continued: "In this moment, we are covered, but it's not dreamland where you can be prepared for absolutely each situation, we had to learn that in the past a couple of times.
"We will try our absolute best to have, next week, a squad where we can react on pretty much everything. Is that possible? We will see."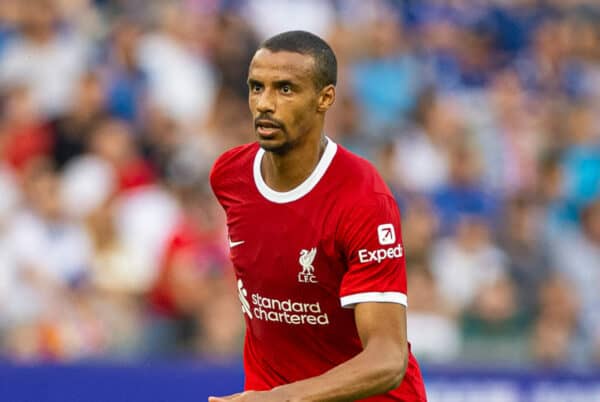 These words offered a clearer insight into the manager's true feelings, which clearly align with supporter sentiment regarding certain members of the squad.
Take, for example Joel Matip, who looks the likeliest candidate to be called into the backline for the injured Konate at St James' Park.
The 32-year-old really did not look himself last season, and is unlikely to be comfortable with being dragged out into the wide positions the new system will demand of him. His injury record has also often left a lot to be desired.
Still, if those concerns force Klopp to instead land on Joe Gomez, then it should not be forgotten that he, too, struggled last term, and that he has failed to show his best for some considerable time.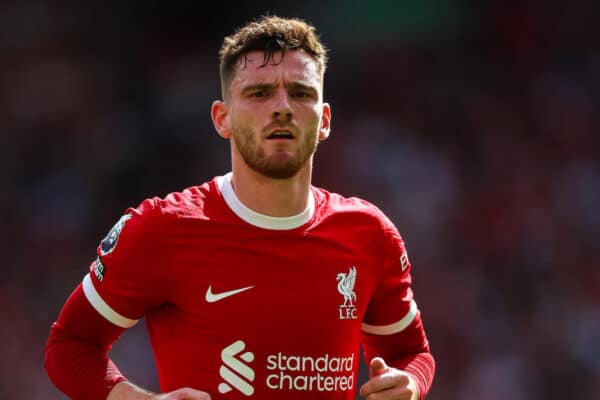 On the other side of the defence, Andy Robertson has never quite looked at home when asked to effectively play as a left-side centre-back in this new setup, even if he was much-improved against Bournemouth.
And, while Kostas Tsimikas has been a dependable and sometimes underrated deputy to the Scot, it is surely likely he would struggle in a similar way in that position if called upon for any prolonged period.
So, if Liverpool are indeed looking to mitigate these issues as Klopp has suggested, who might they target before the transfer window shuts?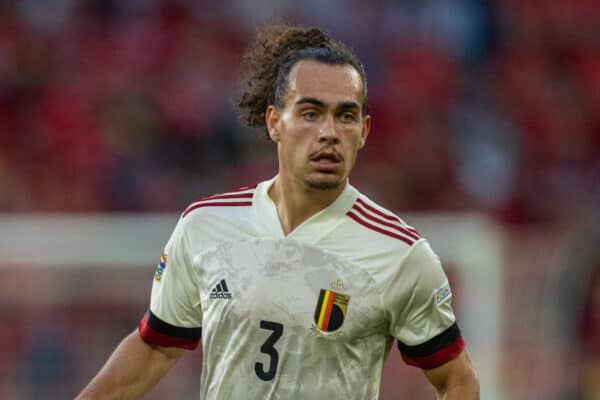 Links to Piero Hincapie of Bayer Leverkusen continue to surface, and he is a player the club have watched for some time.
Aged just 21, the Ecuadorian has plenty of room to develop, and he would not take up a homegrown spot in the squad during his first season.
What's more, This Is Anfield understands that he would jump at the chance to make the move to the Premier League this summer.
Recent reports from Germany claimed that a price tag of around £60 million had been set for the defender, but sources have suggested that this figure could be pushed down significantly in the event Liverpool made a firm move.
Leverkusen's interest in Luke Chambers, who profiles similarly, is also worth noting, and perhaps could work to Liverpool's advantage in any negotiations.
Elsewhere, Reds also hold an interest in Rennes defender Arthur Theate, who it is reported could be available for around £30 million this summer.
There has been no firm move for the Belgium international yet but, as with Hincapie, he could be a name to keep an eye on in the coming days.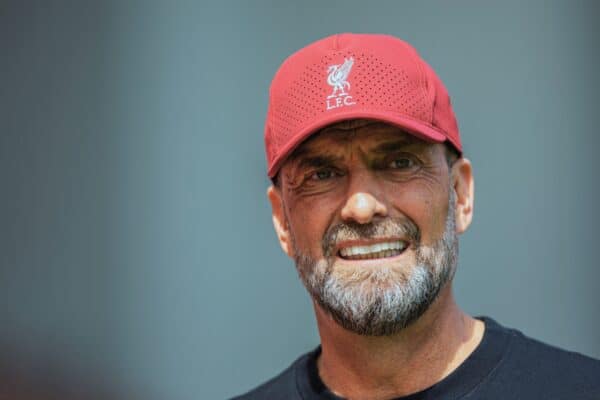 Of course, a left-field signing in the Wataru Endo mould cannot be ruled out given Liverpool's penchant for moving stealthily in the market.
But, whether it is either of the aforementioned players or a signing from out of nowhere, both Klopp and the supporters appear to agree that something simply has to be done to boost the Reds' defence before deadline day.