As the search for a defensive midfielder goes on, how do some of Liverpool's potential options compare when it comes to the numbers?
The Reds are in urgent need of reinforcement with targets Moises Caicedo and Romeo Lavia both having opted for Chelsea over moves to Merseyside.
Liverpool kicked off their Premier League campaign at Stamford Bridge without a recognised No. 6 and have little over two weeks to rectify the situation before the window shuts.
There have been reports of interest in Cheick Doucoure, Andre, Ibrahim Sangare and Florentino Luis from varying sources across the summer and they could all provide the Reds with a long-term solution.
Here, we're taking a quick look at what the stats from 2022/23 tell us about some of the linked alternatives.
Passing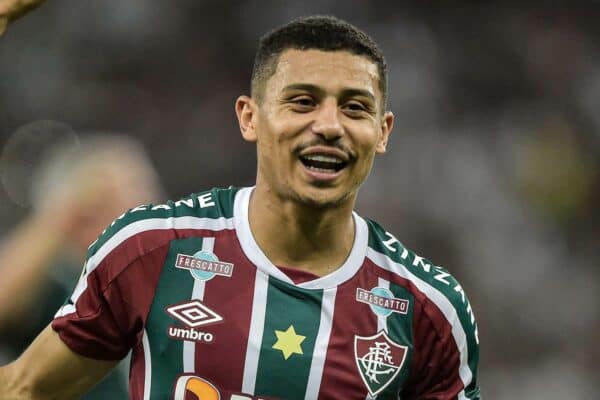 Pass completion %:
Andre – 93.4%
Florentino – 89.7%
Sangare – 83.7%
Doucoure – 83.2%
Andre leads the way when it comes to pass completion, with 93.4% of his passes finding a teammate.
It is worth noting that the standard of the Campeonato Brasileiro Serie A in which he currently plays falls below the domestic leagues of his three counterparts.
Sangare makes the most progressive passes per 90 minutes with 7.58, while Doucoure finds himself bottom of both passing categories.
Progressive passes per 90 mins:
Sangare – 7.58
Florentino – 6.99
Andre – 5.68
Doucoure – 4.55
Tackling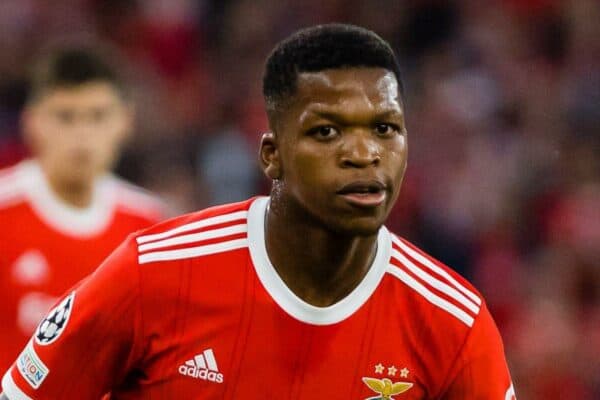 Dribblers tackled %:
Florentino – 69.7%
Andre – 58.6%
Sangare – 57.5%
Doucoure – 55.8%
Florentino is out in front in terms of tackling as far as the numbers are concerned, with a 69.7% rate of successfully taking the ball off a dribbling player.
The Benfica midfielder also boasts 2.67 interceptions per 90 minutes, more than three times that of Sangare.
Interceptions per 90 mins:
Florentino – 2.67
Doucoure – 1.82
Andre – 1.49
Sangare – 0.86
Going forward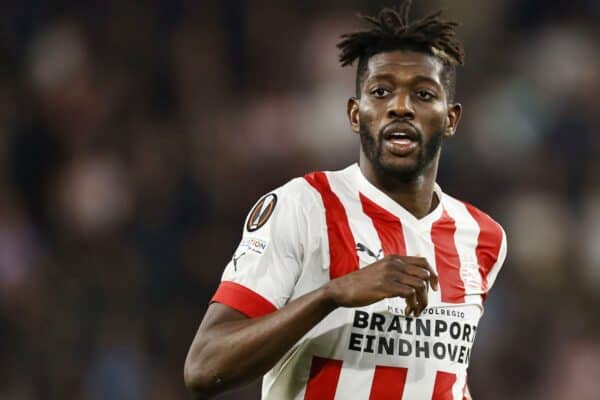 Progressive carries per 90 mins:
Andre – 1.42
Sangare – 1.25
Doucoure – 0.58
Florentino – 0.47
Andre is the player with the most progressive carries per 90 of the four at 1.42, but once again, he is likely to enjoy more time on the ball due to the level he is currently playing at.
Doucoure makes the most successful number of take-ons with 71.4%, while Sangare is a close second in both of the more attacking categories.
Take-ons %:
Doucoure – 71.4%
Sangare – 70.8%
Florentino – 59.1%
Andre – 58.3%
If the manager is looking to add goals to his midfield, which certainly wouldn't do any harm, Sangare is the man to watch having found the net eight times in all competitions last season.
None of the other three midfielders registered a goal in 2022/23, though it is worth noting that Andre's 2023 campaign with Fluminense does not end until December.
---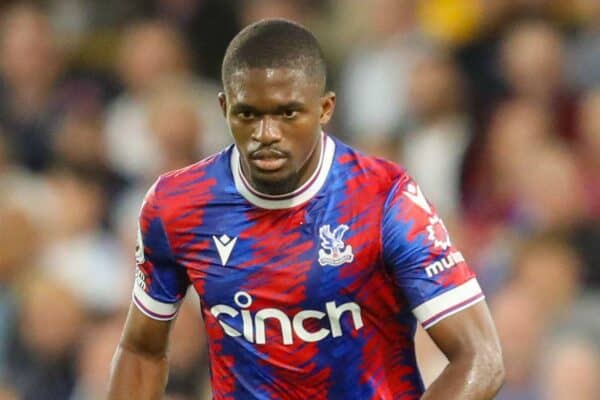 Despite operating in roughly the same area of the pitch, all four players possess different sets of attributes and the decision of who to target next could simply come down to what Jurgen Klopp wants from his next recruit.
Defensive frailties at Stamford Bridge have highlighted the urgent need for a Fabinho replacement, but the attacking talent in the side is clear for all to see.
If Liverpool get things right in the coming weeks we could well be set for a successful 2023/24, but life has been made more difficult with the time constraints.
Whether the Reds complete the work still required remains to be seen, with plenty of fans calling for a new defender on top of a No. 6 signing.
There is no shortage of things for temporary sporting director Jorg Schmadtke to ponder for the remainder of this month!
---
All stats via FBref.