Mohamed Salah surpassed Steven Gerrard in Liverpool's all-time scoring charts on Saturday – while also hitting a rare Premier League milestone.
It took two attempts, and opened up a debate over whether he should hand over duties, but Salah fired home the rebound after a penalty at Anfield.
The goal put Liverpool 2-1 up against Bournemouth, on their way to a 3-1 victory, and stood as the Egyptian's 187th in 307 games for the club.
In doing so, it moved him above Gerrard into fifth among the club's highest-ever goalscorers, behind only Ian Rush (346), Roger Hunt (285), Gordon Hodgson (241) and Billy Liddell (228).
The only players to net 50 or more times for Liverpool and have a better rate of goals per game than Salah (1.64) were Hodgson (1.56) and Luis Suarez (1.62).
Salah is, in a word, legendary, defying suggestions after his first campaign at Anfield that he was a one-season wonder.
Mohamed Salah's goal was his 200th goal involvement (140 goals, 60 assists) in the Premier League.

He's the 12th different player to hit the landmark and the only current Premier League player with 200+ in the competition.#LIVBOU pic.twitter.com/Ul790mj4Lj

— Opta Analyst (@OptaAnalyst) August 19, 2023
That translates across Premier League history, with Salah's strike against Bournemouth his 140th in the English top flight.
Over his short spell at Chelsea and now with Liverpool, the 30-year-old has registered a combined 200 goals and assists, which puts him in an exclusive group of 12 players.
As detailed by Opta Analyst, Salah is the only current Premier League player in the list, which also includes Gerrard and Robbie Fowler.
He is also one of only three foreign players to reach the landmark of 200 goal involvements, alongside Thierry Henry and Sergio Aguero.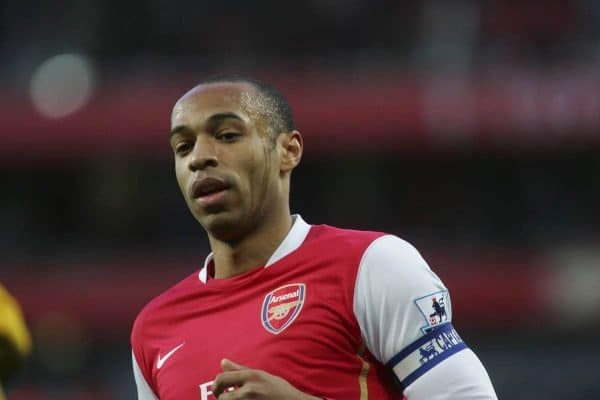 The top five is comprised of Alan Shearer (324 goals and assists combined), Wayne Rooney (311), Frank Lampard (279), Ryan Giggs (271) and Andy Cole (260).
While he is currently contracted to 2025 and therefore has two seasons left on his deal, there is still every chance Salah could break into that top five.
At the very least, he will almost certainly pass Fowler (202), Gerrard (212) and Teddy Sheringham (221) this season, with a possibility he could target Aguero (231).
Salah is unlikely to be unaware of this milestone, either, with the No. 11 open about his mission to break every record possible on the way to success with Liverpool.