Liverpool may never have played SV Darmstadt before in their history, but Jurgen Klopp has a connection with the club as player and manager.
Liverpool host Darmstadt at Preston's Deepdale Stadium on Monday night, to round off their five-game pre-season schedule.
Having played Karlsruher and Greuther Furth in Germany and Leicester and Bayern Munich in Singapore, Klopp's side are closer to home this time around.
Unable to play at Anfield due to ongoing expansion work, Liverpool are instead the 'home' side an hour away against an all-new opponent.
But while the Reds have never taken on Darmstadt before, Klopp is certainly familiar with both the club and their manager.
While a player at Mainz, he played Darmstadt eight times, with five wins, a draw and two losses to show for it – along with two of his 56 goals as a player.
The connection runs deeper, too, due to the German side's manager, Torsten Lieberknecht.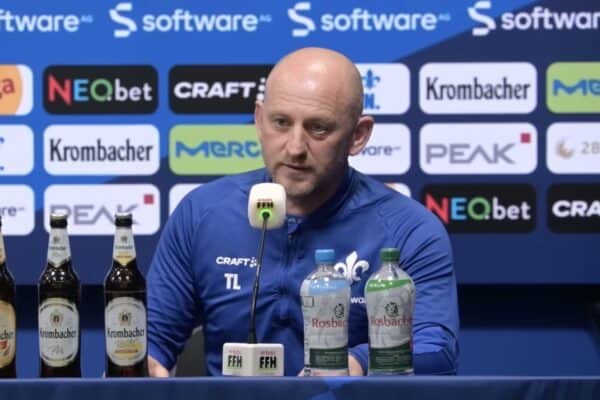 Lieberknecht has been in charge of Darmstadt since 2021, having previously managed Eintracht Braunschweig and MSV Duisburg, leading his side to the Bundesliga with promotion last season.
Before his career as a manager, Lieberknecht was a midfielder who played for five clubs in his native country as well as representing Germany under-21s.
His first brush with Klopp was in 1994, when the pair faced off in a clash between SV Waldhof Mannheim and Mainz in the 2.Bundesliga.
Lieberknecht started on the right of midfield for Waldhof, while Klopp came off the bench for Mainz, with the future Liverpool manager suffering a 4-0 defeat.
A year later, though, they were not only team-mates, but also roommates, with Mainz signing Lieberknecht and pairing him with Klopp on away trips.
However, as Lieberknecht told BILD in 2021, that changed "relatively quickly."
"He always had to smoke his cigarette on the toilet," he laughed. "I wasn't really a fan of that!"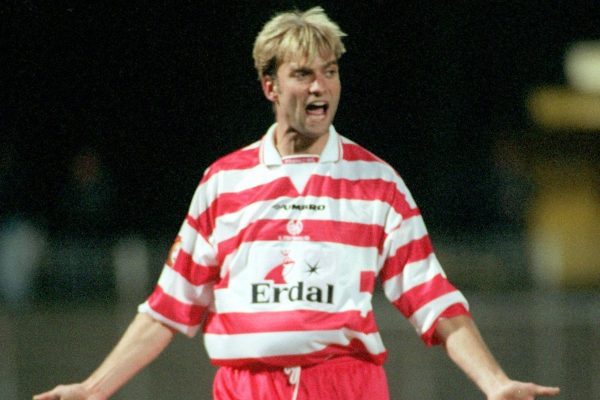 They went on to play 68 times alongside each other, and when Klopp was promoted to the role of manager in 2001, he briefly became Lieberknecht's coach, fielding him on five occasions.
The writing was on the wall for him, however, and in 2002 he left for 1. FC Saarbrucken before ending his playing career with Eintracht Braunschweig.
After his retirement in 2007, Lieberknecht took over as Eintracht Braunschweig manager in 2008, and during a 10-year stint in the dugout he faced Klopp twice.
Both came in the club's only season in the Bundesliga since the mid-1980s, with Klopp's Dortmund winning both meetings 2-1 in 2013/14.
Before those games, Klopp hailed his old team-mate as an "outstanding coach."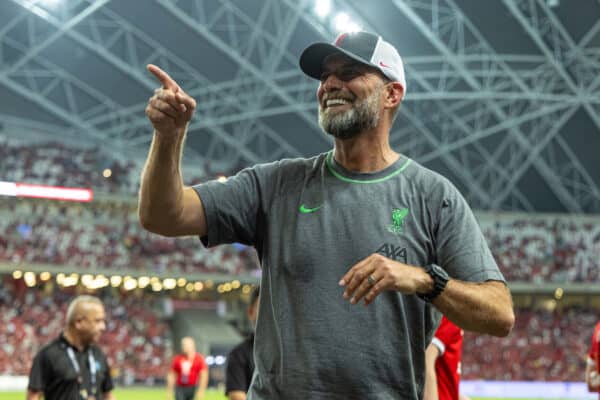 More recently, Lieberknecht made the trip to Liverpool's training ground in 2019, while lockdown saw him contact Klopp again for advice on training.
Monday night will bring another friendly reunion, though both Klopp and Lieberknecht will be eager for victory as the campaign proper nears.
For Darmstadt, that will mean a first season back in the German top flight since 2016/17, with their opening fixture away to Eintracht Frankfurt on August 20.