Liverpool's transfer business was once the envy of Europe, but do recent struggles in the market highlight the difficulty involved in replacing their former sporting director?
In modern-day football, there is a tendency to rush to judgement.
One of the many downsides of social media is its rejection of neutrality. Twitter users feel compelled to take early and entrenched positions, ones they seldom renege on.
In reality, August is too early to write off a signing, a season and, yes, a transfer window.
The latter still has a fortnight to run. That gives Liverpool two weeks to complete their business before serious analysis and/or criticism can be taken at face value.
Whether or not they surprise a few in the coming days, however, there is a growing sense that things have become chaotic behind the scenes.
Rightly or wrongly, there is a perception that Liverpool have gone from being the best-run club in the country to one lacking both certainty and direction.
That shift is traced back to the departure of one man.
The Rise of Michael Edwards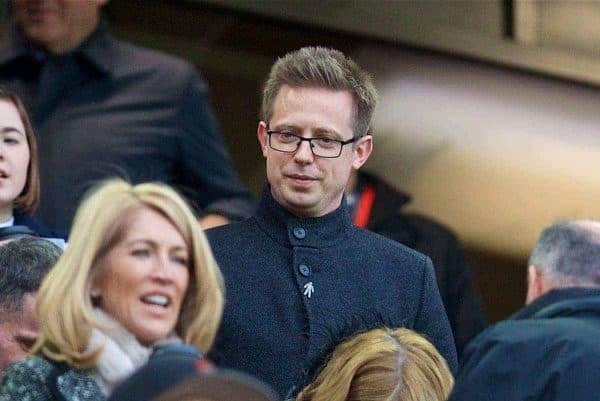 Since officially leaving the club in May 2022, Michael Edwards has been lionized.
An already stellar reputation has been enhanced by rivals chasing his signature and Liverpool declining.
The man himself was something of an enigma up until 2018. He had a profile of sorts but not through any interviews or public appearances.
If anything, he earned notoriety after internal struggles with former manager Brendan Rodgers were leaked. You can probably guess by whom.
This led to an infamous hatchet job in the press, with journalist Neil Ashton labelling him a 'laptop guru' who all but knifed Rodgers in the back.
The reality was somewhat different.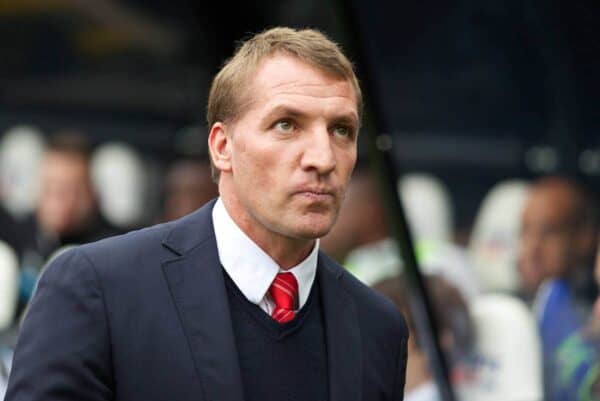 Those who had worked with Edwards previously could attest to his knowledge and impact.
Having failed to make the grade as a professional at Peterborough, he entered the world of football analytics.
He was a key driver in the early rollout of Prozone, which produced then revolutionary data sheets on team performance, earning him a permanent role at Portsmouth.
His analysis work on the south coast earned rave reviews, even if it took boss Harry Redknapp time to be convinced.
The Pompey manager once phoned Edwards perplexed that his CD-ROM containing player data failed to play in his car CD player.
Far from your average numbers boffin, Edwards is credited with being a confidant for players at Fratton Park and would even organise social events.
There is little disputing he played a role in a period of unparalleled success for the Blues, culminating in a FA Cup triumph in 2008.
This led to future employment at Spurs before Damien Comolli brought him to Liverpool.
Responsibility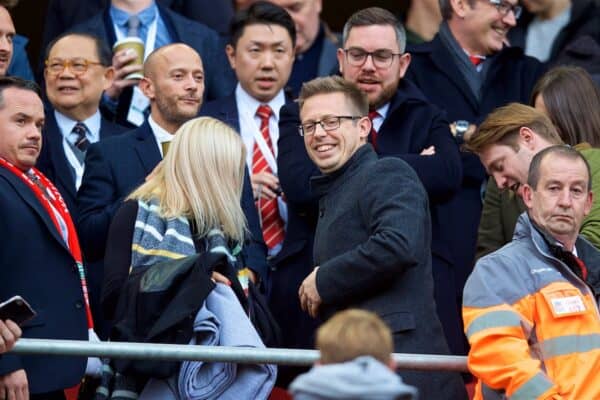 Despite attempts to sully his reputation, along with those of fellow 'transfer committee' members, Edwards was able to come into his own post-Rodgers.
He was emboldened by a manager comfortable enough in his own skin to view him not as a threat but as an asset.
So began an incredible period of transfer business, during which Edwards was appointed to the role of sporting director.
Big fees accrued for the likes of Christian Benteke, Jordon Ibe, Joe Allen, Brad Smith and Mamadou Sakho helped fund the purchases of those who would go on to become Liverpool legends.
There are no Sadio Manes, Gini Wijnaldums or Andrew Robertsons without those sales.
Just as there would have been no Virgil van Dijk or Alisson Becker had Edwards not rinsed Barcelona for every penny of the Philippe Coutinho sale.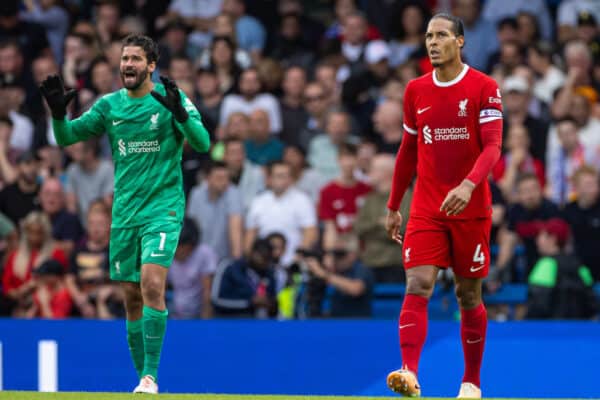 Rightly revered as a master of his trade, Edwards' influence only grew.
Indeed, he was pivotal in the design and building of the AXA Training Ground, a responsibility you might not associate with a sporting director.
But this was a sporting director central to everything and one with an office opposite Jurgen Klopp's.
His intray would consist of scouting, acquisitions, sales, contract renewals and changes to club infrastructure.
When he announced his impending departure in November 2021 it was hoped a well-oiled machine would rumble on.
Replacing Edwards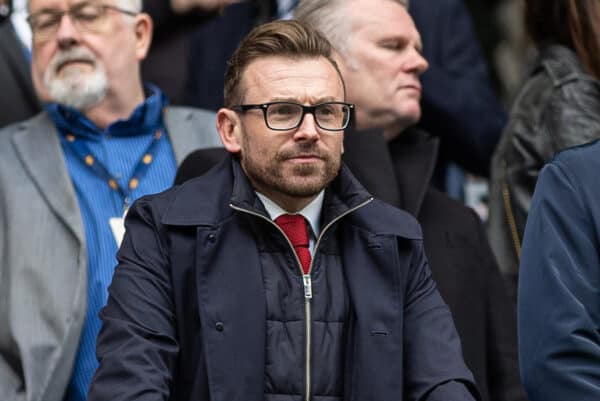 Having worked alongside Edwards for nigh on a decade, it was hoped that Julian Ward stepping into the role would allow for a seamless transition.
But it's the choice of his successor, Jorg Schmadtke, which raises serious questions and with them concerns.
Schmadtke has a pedigree of sorts, but he was believed to have all but retired from the world of football transfers.
The former goalkeeper had performed the sporting director role at Hannover, Koln and Wolfsburg, where he was said to have been relatively successful, if somewhat combative.
With all due respect, this was a career move akin to moving from go-karting to F1.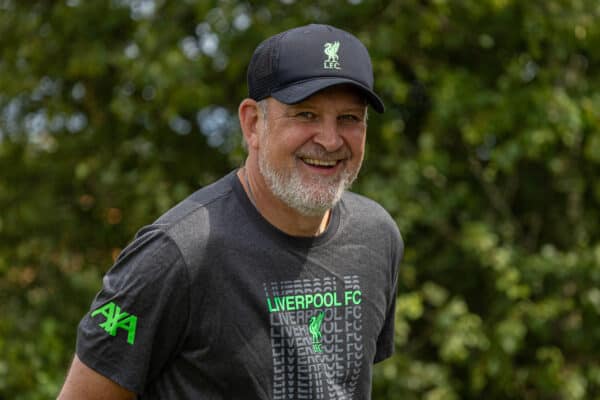 A personal relationship with Klopp was one of the reasons cited for his selection but there is no denying it smacks of complacency and a lack of planning.
There is another argument that in hiring an ally, Klopp himself has become too powerful.
If any manager deserves cart blanche it's the German but history dictates that things rarely go well when a manager holds all the cards.
If you're being kind to the club, you could say that the big money offers and departures of Jordan Henderson and Fabinho were unforeseen.
Even so, it's hard to envisage Liverpool sanctioning those sales without replacements lined up during the Edwards era. Therein lies the difference.
Those sales have put us on the back foot and seemingly left us (and Schmadtke) scrambling.
The ill-fated pursuit of Moises Caicedo showed ambition born from desperation.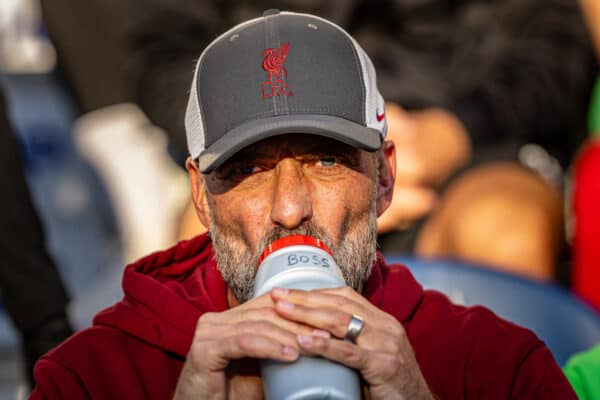 It is bewildering to think the club would enter a summer of such importance being so ill-prepared. That's where the presence of Edwards is truly missed.
As mentioned at the top, Liverpool have just under two weeks to right the wrongs of this window and ensure the playing squad is properly equipped to challenge this year.
It's not the time for recriminations. Yet.
But however the window culminates a course correction of sorts must surely be undertaken.
That can only happen with a long-term appointment of a sporting director attuned to the vision of FSG, whatever that might be.
Michael Edwards may not answer that call but his cannot be the only number in the phonebook.