Jurgen Klopp's interest in Wataru Endo dates back to a pre-season friendly in 2020 when the midfielder jokingly asked compatriot Takumi Minamino to say he was younger.
Liverpool faced Stuttgart as part of preparations for their Premier League title defence in 2020/21 and new signing Endo was involved for the opposition.
It was the first chance Klopp got to see the player he went on to bring to Anfield three years later and the midfielder clearly made a lasting first impression.
The Reds ran out 3-0 winners in the friendly, but Endo's performance gave Klopp reason to ask Minamino: "How old is that No. 3?"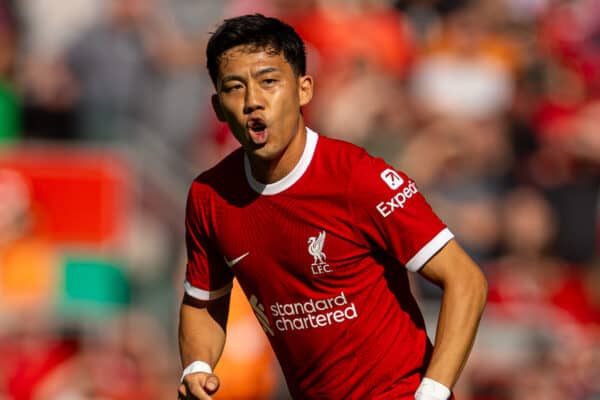 It comes from a fascinating story by Japanese outlet Synchronous, in which it is revealed that Endo jokingly responded to his fellow countryman by saying: "Try to say 23 years old!"
The Japan captain, then aged 27, was clearly enamoured by the prospect of a move and was keen to ensure that his age wasn't a barrier to potential transfer.
Endo joined the club from the Bundesliga side last month and it appears long-standing admiration from the manager has led to his summer arrival.
Three years have passed since the pre-season encounter but Liverpool's need for defensive midfield reinforcement saw them turn to the 30-year-old who had impressed that summer.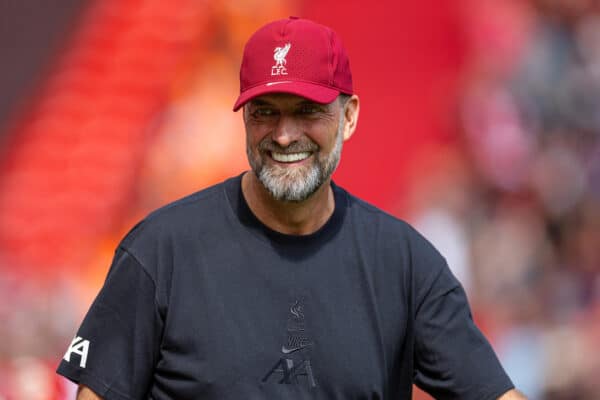 His £16.25 million move from Stuttgart raised some eyebrows given his age profile, but it would seem Klopp was at the forefront of the decision to make the deal.
The Reds typically prefer to recruit players at slightly below their peak years in order to reap maximum benefits, but the signing of Endo is a slight departure from that strategy.
It looks as though Endo himself recognised that his age could be a factor, highlighted by jesting with his fellow Japanese international three years ago.
Whether he goes on to be a success at Anfield remains to be seen, but the four-year contract handed to him in August underlines the faith held in him despite having already reached his 30s.