Though the expectation is that he will depart Liverpool next summer, Joel Matip has hinted his desire to stay beyond 2024, as "you can't just leave."
Matip is one of three senior players whose contracts at Anfield expire in 2024, and like Thiago, he is reportedly set to leave on a free transfer.
If he does, it would mark the end of an eight-year spell on Merseyside, having arrived as one of Jurgen Klopp's first signings after taking over the club.
Now 32, the centre-back has represented great value after joining as a free agent, but there are question marks over the longevity of a player who has made 190 appearances in just over seven years.
But speaking to Sky Germany, Matip has suggested that he would prefer to extend his stay at Liverpool, describing it as a club you "can't just leave."
"Here in Liverpool, with these absolutely top conditions, you can't just leave," he explained.
"I also feel incredibly comfortable here in my private life. I think it's desirable not to constantly change clubs.
"But everyone has to decide that for themselves. In any case, I find consistency helpful."
The No. 32 added: "If in the end it was just [Schalke and Liverpool], I would be perfectly happy. But in football you never know for sure."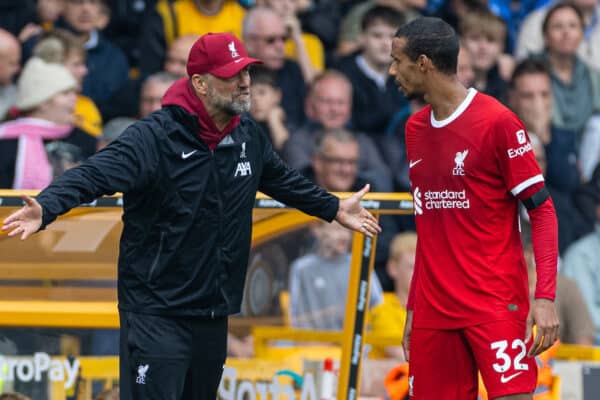 Matip previously spent 16 years on the books at Schalke, coming through the academy and breaking into the first team as an 18-year-old.
The defender was asked about a possible return to the club, replying: "I don't worry about what will happen next summer, but rather focus completely on the present."
Given his injury problems during his time at Liverpool, Matip has been required to settle for a squad role as Ibrahima Konate arrived as partner to Virgil van Dijk.
Unsurprisingly, then, he insisted he was not planning to play until he is 40, adding: "I'm at an age where I don't worry so much about the future anymore."
"I don't want to rule it out, but it could end quickly," Matip said. "I'm very relaxed about the next few years of my career."