It was a quieter international break than Kostas Tsimikas would expect with Greece, with the left-back missing a game due to an admin error.
Tsimikas was among 24 Liverpool players called up for duty during the first international break of the campaign, joining Greece for two Euro 2024 qualifiers.
But the 27-year-old only ended up playing one, with it communicated that he and three others would miss the visit of Gibraltar due to suspension.
He had played the full 90 minutes in a 3-0 defeat to the Netherlands last Thursday, but was forced to sit out alongside Emmanouil Siopis, Dimitrios Kourbelis and Petros Mantalos three days later.
According to an official statement, the Greek Football Federation (EPO) informed manager Gus Poyet that all four players were suspended after picking up two yellow cards.
That was, of course, not the case, with three yellow cards accrued over the World Cup qualifying campaign bringing a one-match suspension.
Tsimikas should have been involved against Gibraltar, then, though Greece were able to record a comfortable 5-0 victory without him, Siopis, Kourbelis and Mantalos.
Despite the win, it is a situation that has led to an internal investigation within the EPO, according to the federation's president, Takis Baltakos.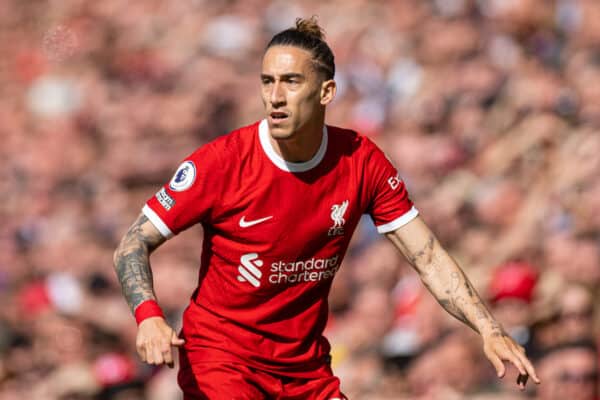 Speaking to Metropolis 95.5 in Greece, Baltakos explained that, while the result against Gibraltar avoided any issues, the mixup "may have consequences in the future."
"It is a mistake that [technical director Kostas] Konstantinidis and [sports director] Takis Fyssas admitted," he said.
"We will work to determine who was at fault, what happened and will announce the decisions in the coming days.
"This mistake would have consequences if we didn't have a good result, it may have consequences in the future."
If Tsimikas would have been booked against Gibraltar, he would have then been suspended for a trip to the Republic of Ireland in October, but now he runs the risk of missing a clash with the Netherlands instead.
He does so now having already sat out of one qualifier needlessly, with the situation considered a farce within the Greek setup.