Paul Glatzel was a surprise name in Liverpool's Premier League squad, having seen his chances of a summer transfer denied by "moving parts."
Having recovered from two serious hamstring injuries that curtailed his time on loan at Tranmere, Glatzel has stayed with Liverpool for this season.
He was named as part of the club's 23-man senior squad for the Premier League, though his inclusion was out of necessity as, now 22, he is no longer eligible for registration as an under-21s player.
Despite this, he is spending at least the first half of the campaign as part of Barry Lewtas' U21s squad, starting in their most recent game against Middlesbrough.
In the coming months, the plan is to build up his fitness ahead of a possible move in January, with Lewtas telling LiverpoolFC.com that other transfers denied him a summer exit.
"This window probably didn't quite work in getting him out on loan as there's lots of moving parts with that as well," the coach explained.
"He needs consistent training, game exposure and he will be a real asset."
Lewtas added: "It's an opportunity for him to stay fit, be strong and certainly continue to practise and evolve as a player, and then I'm sure when the window opens again in January he would be a massive addition to any squad."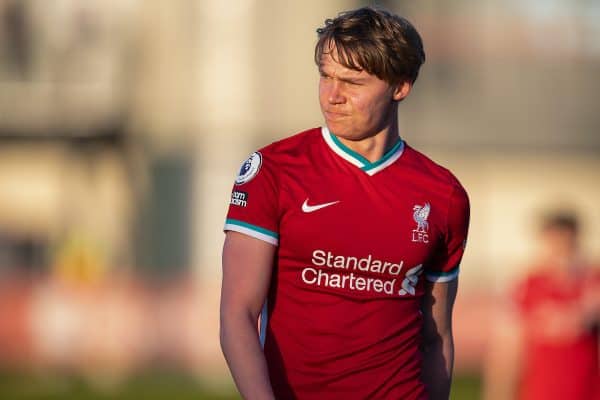 Though he turned 22 in February, Glatzel is still able to play for Liverpool U21s as one of up to five over-age players in any league game.
That also applies in the EFL Trophy, which sees the young Reds visit League Two side Morecambe on Tuesday night and will likely see him involved as other forwards travel with the first team to play LASK.
Lewtas has given no assurances over regular minutes, though, with there a need for balance when it comes to the likes of Lewis Koumas, 17, who is on the senior radar.
But Lewtas continued: "It's great to see Paul back, it really is. He just needs a bit of luck and a run of games now.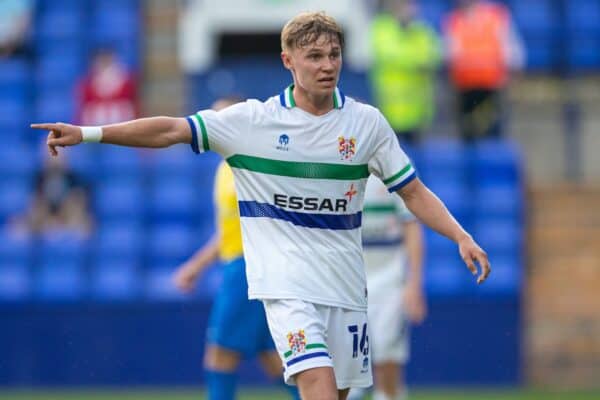 "Even when he was on loan at Tranmere we saw he never forgets where the goal is.
"He is a senior player at U21 level now and I've got to be honest, his attitude in training and the way he trains is first-class.
"I get to see his quality every day and for him hopefully this is a time for consistent training and we'll see where we are with the games for him."