Jurgen Klopp has welcomed the minority investment of Dynasty Equity into Liverpool FC, explaining how it can lead to "more we can spend" as a club.
On Thursday, it was confirmed that US investors Dynasty Equity had purchased a minority stake in Liverpool worth around $150 million.
Upon the news it was explained that the funds brought in would be used to help wipe the club's existing debts, following transfer spending and work on facilities.
That includes the new AXA Training Centre, the expansion of Anfield's Main Stand and Anfield Road Stand, plus the recent repurchase of the Melwood site.
But while it will not provide Klopp with a direct boost in terms of his transfer budget, the manager described it as "good news."
Klopp told reporters on Friday that "the better place we are in, the more we can spend anyway."
"It's already invested. Absolutely. That's how it is," he said.
"I can understand, money in football is always about spending. I get that. I'm part of it as well in moments, I want to spend money as well.
"But in this moment, we are now building a new stand, which will improve the best atmosphere in the world.
"Then we built another stand, the Main Stand, we built the training ground, we bought Melwood back, did a lot of stuff which keeps the club in a healthy state for a long, long time.
"And so if somebody comes and helps us to do so, that is absolutely great.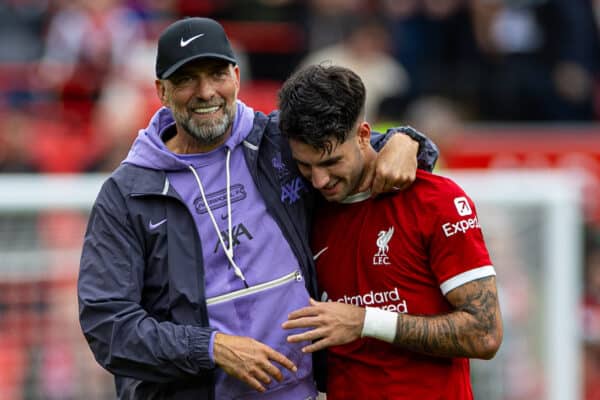 "It's not that we need a budget now for £200 million that we can spend for the team, but the better place we are in, the more we can spend anyway.
"We are in a year when we don't play Champions League, which we all know is a massive financial blow for a football club, but invested anyway, improved the team anyway in the summer, which is difficult but possible.
"So, yeah. It's good news, it's just good news. It was money which will be well used, let me say it like that."
Fenway Sports Group remain majority owners of Liverpool, with John W. Henry, Tom Werner and Mike Gordon key figures.