If you believe social media, Trent Alexander-Arnold is the only player in the history of football to assist a team-mate in every position on the pitch.
Of course, the statistic going viral on Monday is completely false.
According to various social media accounts including Liverpool pages 'Watch LFC', 'Anything Liverpool', 'The Anfield Buzz' and 'The Kop Watch', Alexander-Arnold has now assisted players in every position on the pitch.
That means: goalkeeper, centre-back, right-back, left-back, defensive midfielder, central midfielder, left wing, right wing and striker.
Apparently, no other player in footballing history had done so until Liverpool's No. 66 pulled off the remarkable feat.
Only he hasn't.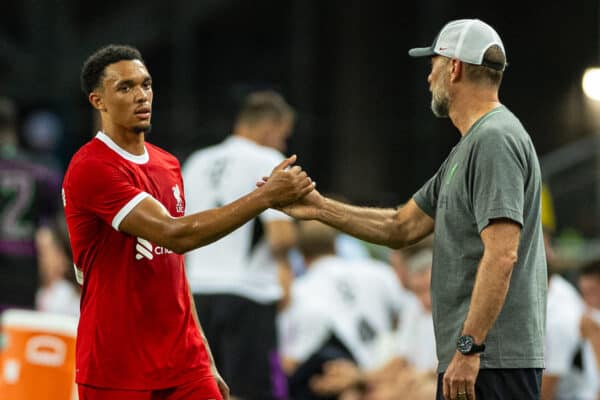 Perhaps unsurprisingly, the statistic that is going viral on social media is entirely false, not least due to Alexander-Arnold never having assisted another right-back.
That should not be much of a shock, given he has played the majority of his senior football for Liverpool and England as a right-back himself.
It had been suggested, somehow, that Alexander-Arnold's assist for a right-back came when deployed in midfield for England – teeing up Kyle Walker.
Walker's first and only goal for England came in their 1-1 draw with Ukraine on Saturday, in which Alexander-Arnold was not involved due to a hamstring injury.
His only official assist when playing as a midfielder was for Bukayo Saka in England's 7-0 win over North Macedonia.
Alexander-Arnold has assisted 21 different players in a Liverpool shirt, per LFCHistory, which does, of course, include Alisson's header against West Brom.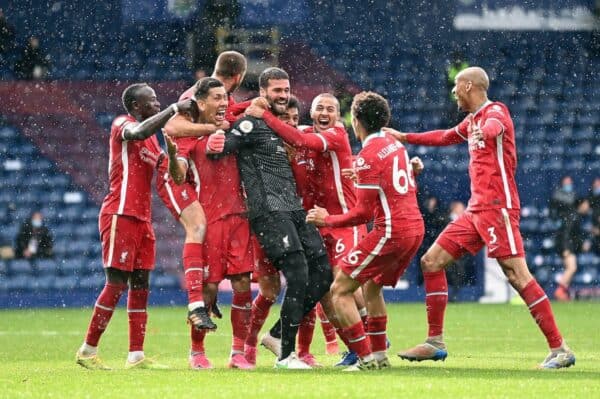 That goal did place him in an exclusive group of players who have laid on goals for goalkeepers, but it did not make him the first to do so.
In response to queries on which right-back Alexander-Arnold had set up, it was argued in some quarters that James Milner 'counted', given he played the role on a number of occasions for Liverpool.
Of course, he has never assisted a goal for Milner in his career.
Regardless of those specifics, to claim he is the first player in history to assist a goal for every position on the pitch is impossible to know.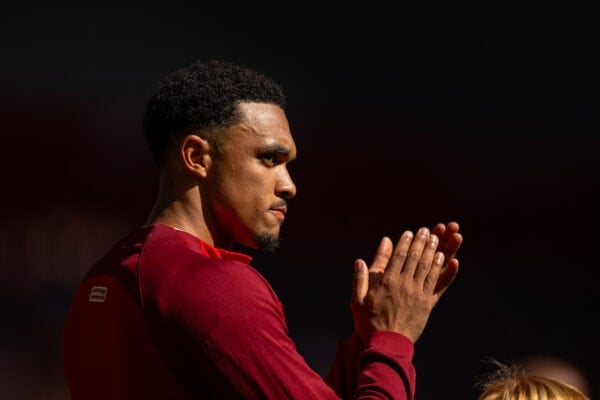 That hasn't stopped it gaining traction on social media, where fact is less important than a sensationalism – like Pele claiming he was the most prolific goalscorer in footballing history with 1,283 goals in 1,366 games.
Pele did, in fact, count those scored in friendlies and amateur games, and even some while serving in the Brazilian army.
And with Elon Musk's rebrand from Twitter to X now paying certain accounts a cut of ad revenue based on views per post, it'll only get worse in the future.