Liverpool FC have had a long line of players loyal to the club and have called Anfield home for most, if not all, of their career. But only one has been a Red for over 20 years.
Throughout the club's illustrious 131-year history, revered figures on and off the pitch have not been hard to come by.
Many have fulfilled childhood dreams of their own and those shared by countless others by donning the red shirt, some longer than others.
When it comes to which player has served Liverpool FC the longest, there is one clear standout after a career spanning 21 years and 51 days.
And it is Elisha Scott who holds the title of Liverpool's longest-ever serving player, having made his debut in 1913 and his final appearance in 1934.
Will it ever be surpassed? In the era of modern football, it feels extremely unlikely.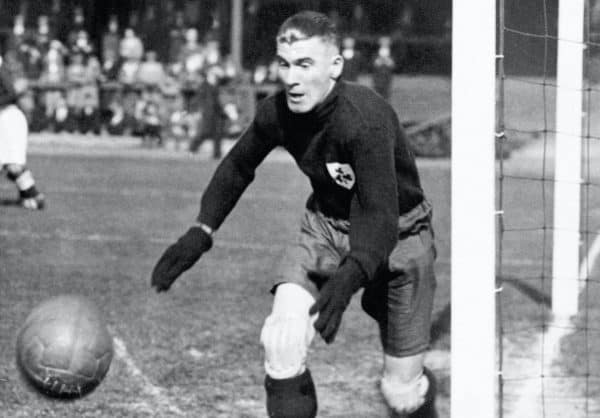 Scott is widely regarded as one of the Reds' greatest goalkeepers, made 468 appearances for the Reds and kept a total 137 clean sheets.
The Irishman joined the club in September 1912 after Everton passed up on the opportunity to sign the then 19-year-old after deeming him to be too young – their loss was our gain!
Standing at 5'8″, on first look Scott did not fit the mould of a goalkeeper, but his agility and intelligence set him apart and subsequently earned him the nickname 'the Cat' from supporters.
World War I would take away four full seasons of Scott's career at Anfield, but he wasted no time in racking up appearances on his return in 1919, playing 438 games in the subsequent 15 years.
As the ever-present between the sticks, Scott helped the Reds lift the league title in the 1921/22 and 1922/23 seasons.
Scott once explained, "goalkeeping is about anticipation and a knowledge of angles. There are only so many angles a ball can leave a forward's boot and only so much space he can shoot at.
"A goalkeeper's job is to give him as few angles as possible to shoot at."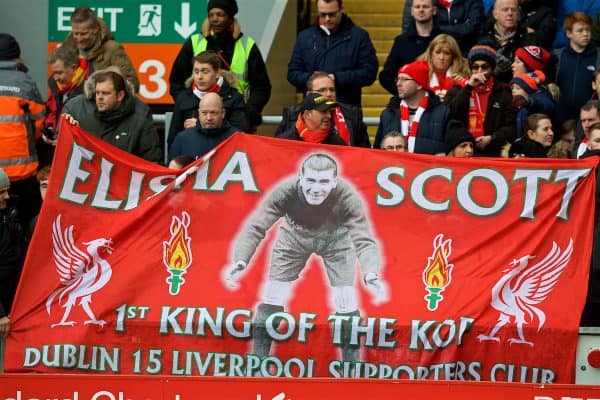 Only Donald Mackinlay (18 years and 134 days) and Ian Callaghan (17 years and 347 days) come close to Scott's longevity at Liverpool, a testament to how incredible his record is.
Though, there must also be a mention for Billy Liddell who was at the club for more than 22 years – but we've adjudged longest-serving as the time between the first and last appearance and Liddell's was 14 years and 239 days.
Scott was a true king of the Kop, his 21 years and 51 days between games will surely stand the test of time.