Liverpool are looking to stop their poor run of results on Saturday lunchtime, but Wolves could pose a threat, especially if last season is anything to go by.
After nearly a two-week break, the Reds are back in Premier League action this weekend, making the trip to Molineux, where they lost 3-0 back in February.
This looks like a different Liverpool team, however, having picked up 10 points from their opening four matches in 2023/24, and they will be favourites to prevail on Saturday.
Wolves have already lost three times, including a 4-1 hammering at home to Brighton, as manager Gary O'Neil continues to adjust to his new surroundings.
Ahead of kickoff, we had a chat with Sam Cook from the Wolves 77 Club Podcast (@77ClubPodcast) to discuss Wanderers' key men, the key battles and more.
Wolves have one win and three defeats to their name – how optimistic are you?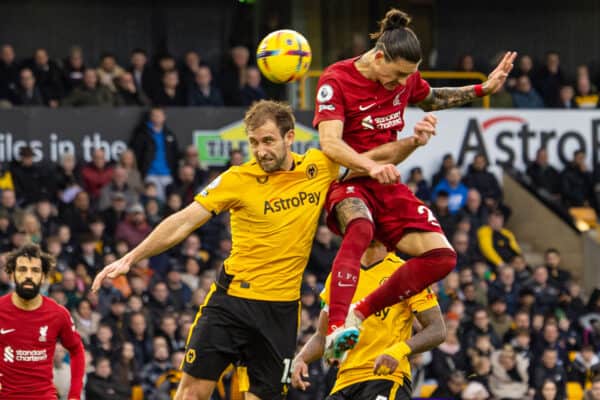 I think there are two ways of looking at this.
I'm not wholly optimistic that Wolves will play brilliant football all season, nor that we will even average a goal a game, having only scored 38 league goals in 2021/22 and 31 in 2022/23.
That being said, I am optimistic that we will be fine, based on the fact that there are three or four sides in the league that are worse than us this campaign.
I would snap your hand off for 17th place, and anything more than that would not only be a bonus, but a huge achievement for Gary O'Neil who, to put it bluntly, has inherited a terrible situation.
Who are Wolves' key players this season?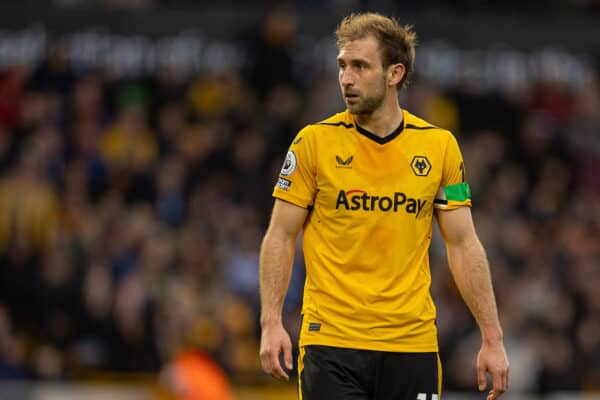 This one is easy, as all our previous key players are no longer here!
Last season's top goalscorer, Daniel Podence, has gone – six goals in case you were wondering! – along with Ruben Neves, Matheus Nunes, Joao Moutinho, Conor Coady, Raul Jimenez, Nathan Collins and Adama Traore.
It's one hell of a void.
Players who were key to survival last year are Craig Dawson and Mario Lemina, and I think the latter will be the difference this time around.
Are you confident that O'Neil is the right man for the job?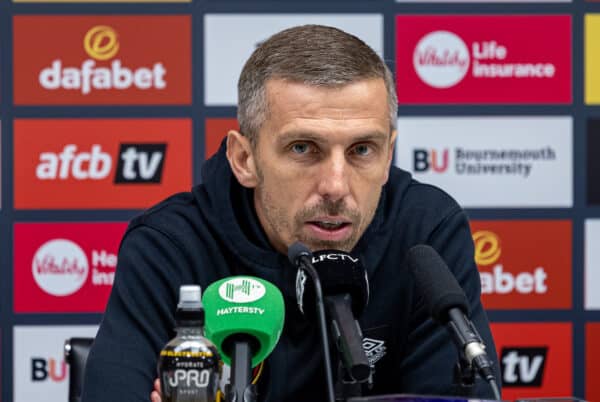 I've said that I would take survival, and O'Neil managed that last year with Bournemouth in difficult circumstances.
Is he my first choice? No. But he's here and I will back him. I'm still baffled by the coup of getting Julen Lopetegui and then messing it up as badly as they did.
He was reportedly on £8 million a year – he admittedly made an 'honourable gesture' to reduce his settlement when he left – but if it's finances that were the problem, I wouldn't be spending lord knows what to ship the manager and his hefty backroom staff off.
It also shows that contracts aren't worth the paper they're written on for club owners. We saw that with Nunes and his forced move to Man City.
What's one thing you would change at Wolves currently?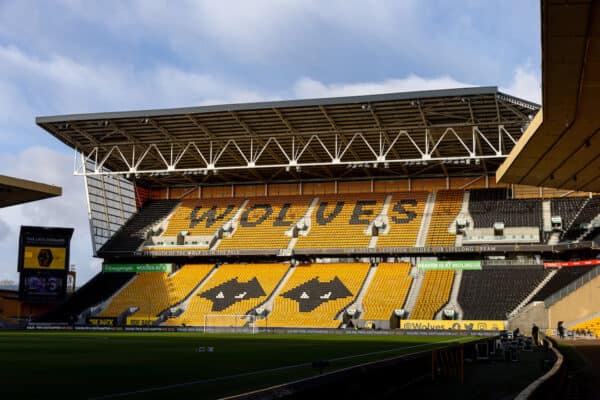 It's a bit late, but I would have tried to make a little more use of the domestic loan market.
The owners spent big over the last few windows and the transfers didn't really work out. I don't blame them for tightening the purse strings this time around.
Away from Wanderers, which team will surprise us in 2023/24?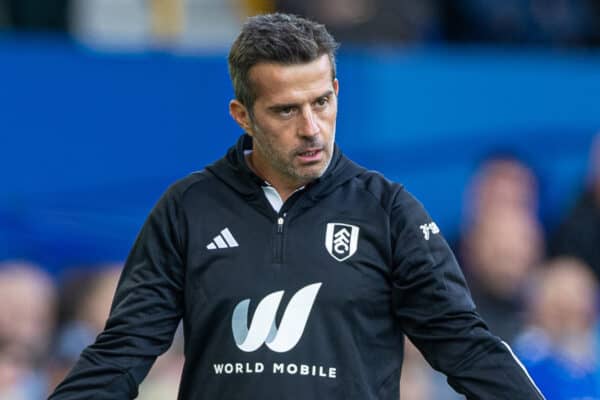 It's looking like Tottenham at the moment, but there's always a team that stands out, mostly due to lack of expectations.
I think Fulham may be dark horses this time around, and who knows, if they can wind back the clock to the times of "GOAL JIMENEZ, ASSIST TRAORE" then they will be laughing.
That feels highly unlikely, but you never know.
Which Liverpool player would you most want at Molineux currently?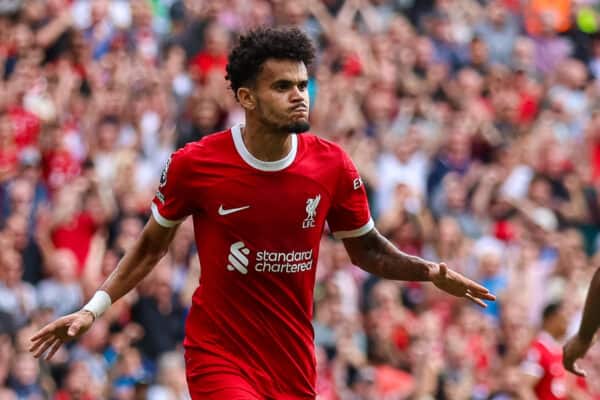 See above goals record – any striker please.
I'm a huge fan of Luis Diaz – he's a work horse, can finish, has pace and is exactly what we're missing.
What's it like visiting Anfield as an away fan, ahead of the trip there later this season?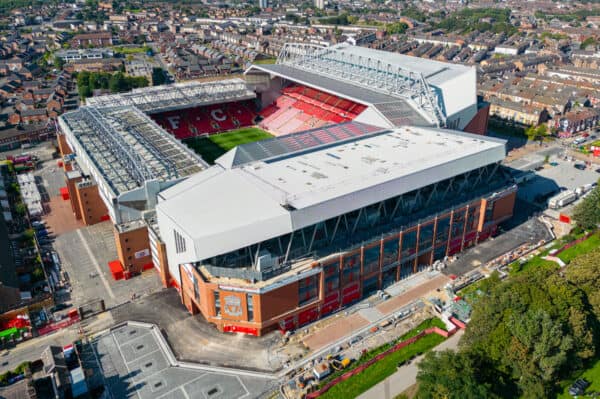 I like the stadium, it's iconic. I'm a big fan of how they've developed it over the years, too, and there are some very clever architectural achievements there.
There are not great memories as a Wolves fan though – we have to go back to 2010 to when we last won there in the Premier League.
The nightlife is decent, though – apparently the Beatles are from Liverpool, but you don't really go on about it!
Focusing on Saturday's game, where will the key battles take place?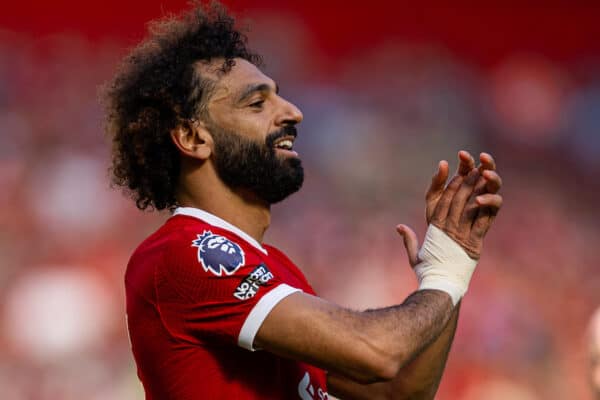 I imagine it will be defence vs. attack, even though we smashed you 3-0 last time. Literally nobody saw that coming!
Mo Salah vs. Hugo Bueno will be interesting, but Lemina vs. Alexis Mac Allister will be where the game is lost or won for either side, in my opinion.
Finally, what's your prediction?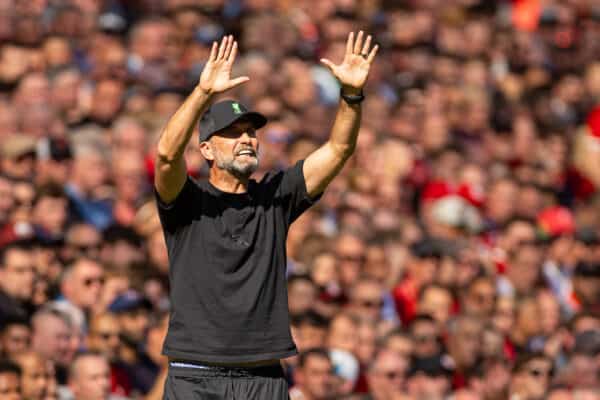 Wolves 1-3 Liverpool.
I haven't seen enough of our new signings yet to give me any hope of scoring more than one in a game, and the Reds take their chances.