Liverpool are now 10 games into the new Premier League season and compared to this time last year, the Reds have more points, goals scored and have conceded fewer goals.
Over the summer we saw Liverpool 2.0 be born, fresh legs injected into midfield and a new team spirit emerge as part of Jurgen Klopp's next squad evolution.
The feeling is night and day from last season, where there is now optimism and realistic targets, while previously there was missteps and a failure to address obvious needs.
Now, the same can still be said after the latest transfer window, but so far, Liverpool have shown that they have turned over a new page and can challenge at the top.
But how much improvement has there been from the 10-game mark of 2022/23 to the stage stage in 2023/24? Let's take a look.
First 10 of 2022/23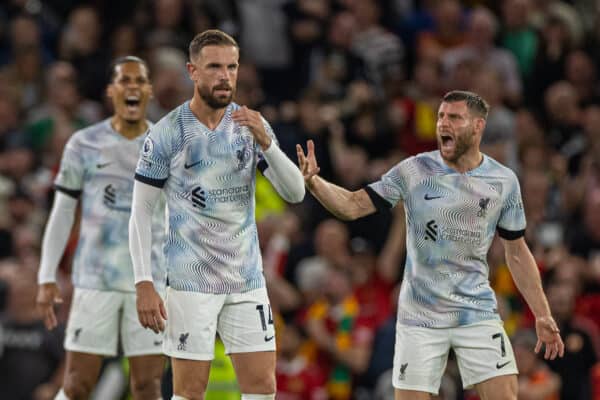 Points: 16
Position: 7th
W-D-L: 4-4-2
Goals scored: 22
Goals conceded: 12
---
Fresh off the back of a quadruple-chasing campaign, Liverpool stumbled out of the blocks and dropped seven points in their first three league games.
A 9-0 win over Bournemouth followed, as did a 1-0 triumph over Man City – but they proved to be false dawns as the Reds showed early that they were consistently inconsistent.
They scored 22 goals in the first 10 games – though the mauling of the Cherries accounted for 45 percent of those strikes – and conceded 12, half of which were the opening goal of the match.
First 10 of 2023/24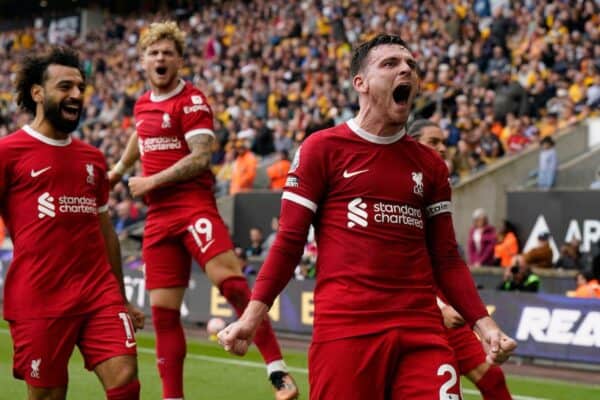 Points: 23
Position: 4th
W-D-L: 7-2-1
Goals scored: 23
Goals conceded: 9
---
After finishing the previous season with an 11-game unbeaten league run, the Reds picked up from where they left off and have since lost just one match since the start of April.
That Tottenham match is certainly an outlier, but it stands on Liverpool's record nevertheless – it is only one of three blemishes, and both the Chelsea and Brighton draws sting in hindsight.
Klopp's men have taken maximum points at Anfield so far and have scored 23 goals – an average of 2.3 per game – and conceded just nine, only Man City, Arsenal and Newcastle (+15) have a better goal difference.
2022/23 vs. 2023/24

So, Liverpool are seven points better off after the 10-game mark this season compared to last, and are three places higher in the table.
The 2023/24 group have scored one more goal and have conceded three fewer than their predecessors.
The statistics clearly show the difference between the two respective starts to the season, though the feeling around the club was a giveaway to being with.
"I think it's really easy to fall in love with this team," Klopp recently said, and we could not agree more.
Now, the Reds need to maintain their upward trajectory and ensure they remain within punching distance to those at the top of the table – they are currently only three points adrift.