Curtis Jones has been credited with being a crucial part of Liverpool's recent resurgence in detailed tactical breakdowns of his role within the system.
The midfielder enjoyed a late resurgence in 2022/23, becoming a regular feature in Jurgen Klopp's side and notching four goal involvements between April 17 and the end of the season.
He has also been a prominent feature in the middle of the park at the start of the current campaign, but a controversial red card stopped him in his tracks against Tottenham.
Tactical analyst Tifo has attempted to break down Jones' role within the Liverpool side and looked to quantify the impact he has had on his team's return to form.
Tifo cited fluctuating team selections through lack of form as a momentum killer that caused the Reds to wrestle with inconsistency throughout last season and demonstrated how Jones has been a key component in regaining that momentum.
He points out that Jones returned to the starting 11 at the beginning of Liverpool's 19-game unbeaten run that came to an end during the 2-1 defeat at Tottenham in which he was sent off during the first half.
Jones is described as a "facilitator of excellence" for his peers and the win rate of 66.7 percent since August 2022 with him in the team compared to 48.3 percent without him appears to back that up.
He is also dubbed a "neat and tidy player who doesn't lose the ball," while the likes of Alexis Mac Allister and Dominik Szoboszlai around him are tasked with producing moments of "action."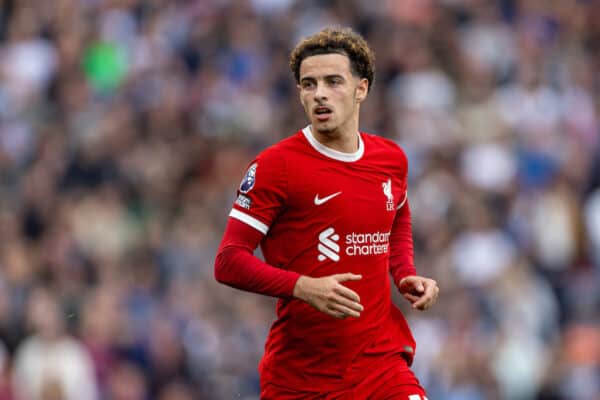 Tifo calls Jones a "retainer, not a progressor" and somebody who is constantly mobile and open for a pass, allowing him to link the play while also stopping counter-attacks "at source" through his "exceptional" timing and positional awareness.
This is backed up by a stat which indicates that Jones has won more "true tackles" than any of his colleagues, a figure which measures the number of times a player puts a foot in.
Jones' importance is also echoed by Pythagoras In Boots on YouTube, who describes him as "blessed athletically" and an "effective" ball-winner.
His 92 percent pass completion rate is also regarded as proof of his ability to "connect the dots accurately," while he is labelled "brilliant" at receiving passes and "elite" at controlling and turning with the ball using his first touch.
Jones struggled to nail down a place in the manager's plans for much of the previous campaign, starting just twice prior to April from which point when he was named in the lineup for 11 games in a row.
His return to the side, along with a positional switch which saw Trent Alexander-Arnold move into an inverted full-back role, helped the Reds on their way to seven straight wins towards the end of 2022/23.
That late form continued as Liverpool followed up their opening-day draw at Chelsea with a further seven successive victories in all competitions.
Jones will be hoping to continue to be an integral part of the midfield as they look to bounce back from a disappointing season in which they dropped out of the Champions League spots for the first time since 2016.