Fluminense midfielder Andre has confirmed an offer from a "big European club," known to be Liverpool, which he turned down in favour of a January switch.
Andre, the 22-year-old Brazil international, was subject of an enquiry from Liverpool during the summer transfer window.
It was even claimed that the Reds had made an offer worth around £25.6 million for the tenacious midfielder, which was rejected, with Fluminense unwilling to sell mid-season.
Their campaign runs through the calendar year, and the decision was made for Andre to stay and help a push for the Copa Libertadores, which now sees them in the final against Boca Juniors on November 4.
Ahead of that clash, Andre spoke to the official CONMEBOL channel and, in quotes translated by Fluminense for Foreigners (@Fluminense_eng), confirmed the story.
"There's a lot of things in the last window that I didn't talk about it," he said.
"It was really [an offer] I couldn't refuse, the club, the league. Every player dreams to play for a big European club, [in a] big European league.
"I decided to keep my word and stay, because when the January window closed, [manager Fernando] Diniz told me he wanted me until the end of the year.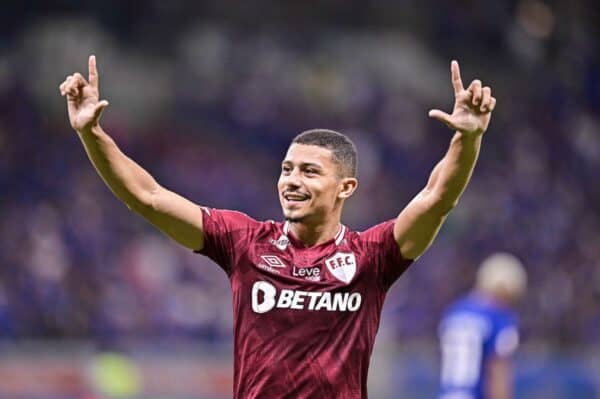 "We didn't know an offer like that would appear, and no matter what, I'd stay until December.
"Months passed by, and in the European summer window, we were in the round of 16 of [the Copa] Libertadores.
"It was a really hard decision. I think that if I'd have accepted that offer, I don't know if I'd feel 100 percent comfortable with myself.
"Because I gave my word to Diniz, and he values your word a lot, the honesty.
"He always says that when we do the things the right way, good things happen.
"In January he told me that, 100 percent sure, if I stayed, I'd play, and my value would grow, and I didn't have to think about it, and to do it right."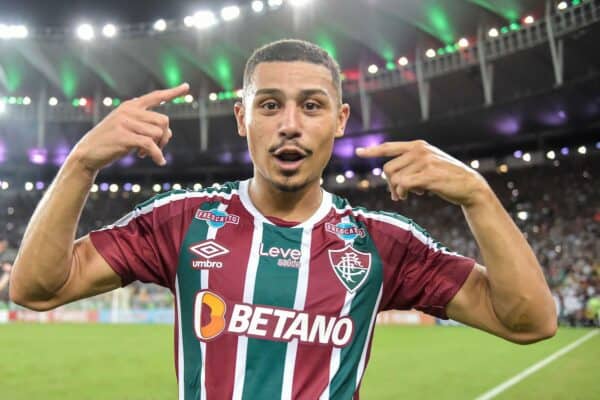 Liverpool are expected to return with a new approach for Andre in January, by which point he will be in his mid-season break and hopefully with a Copa Libertadores winner's medal.
Either way, Andre is "100 percent comfortable" with his choice to turn down a summer move, admitting "a lot of things can happen" this winter.
"Our team could have been knocked out in the round of 16. I had to take the decision," he continued.
"Now, getting to the final, everyone will say I made the right decision.
"I think it was a loyalty gesture of staying and trying to win the Libertadores, so it was not important if we stayed [in it] or not, I'm 100 percent comfortable in making the decision to stay.
"Now we have to do everything to win this title, and by the end of the year, I don't know exactly what will happen.
"A lot of things can happen, but I'm sure that, being here, knowing everything went right, helped me a lot as a person, and also helped my career.
"I got all the national team call-ups for the year, so I think that, as Diniz said, when we do the right things, be loyal and honest, good things always happen."