Dominik Szoboszlai's career so far has taken him from Hungary to Austria, Germany and England. Here David Lynch speaks to the Liverpool FC No.8's former coaches in an exclusive look at the impressive story – so far!.
EXCLUSIVE FOR THIS IS ANFIELD
Perhaps because he was so enamoured by it, it is Jesse Marsch who best sums up the sense given by so many of Szoboszlai's former coaches that he has always been in possession of a confidence bordering on arrogance.
The American coach has fond memories of his first meeting with 18-year-old 'Szobo' following his appointment as Red Bull Salzburg boss in 2019, and recalls being blown away by a player whose remarkable talent was matched only by his own conviction that he would fulfil it.
This quality has clearly stood Szoboszlai in good stead during a meteoric rise that continued this summer with a £60 million move to Anfield, where he has quickly emerged as the beating heart of what Jurgen Klopp is terming 'Liverpool 2.0'.
But that outcome was by no means guaranteed back when he was defying cultural norms during a crucial career stop in the Austrian Bundesliga.
Marsch tells This Is Anfield: "I'd spoken to Szobo a little bit before but the first day I showed up, you could see he had such confidence about him. It's borderline arrogance, but it's real.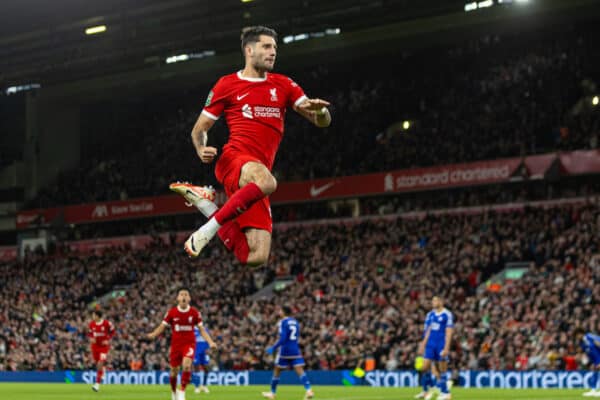 "He just believes in himself and he's always believed that he was going to be a big player. I'm drawn to those kind of personalities, I like guys that come with a bit of arrogance to them.
"Germany and Austria are a little different, but in German there's a word, 'demütig', and it means humble. And if you say to somebody anything like, 'He should stay humble', it's an insult because in German they don't like arrogance.
"But I'm different, I'm American! So I was drawn to him immediately.
"He was still young, a bit immature, and still needed some guidance in terms of how to use his confidence to help benefit him as a player.
"But I watched him play the year before, I really liked him and I thought he had a big future with how I was going to move the team forward."
Strict, focused and born for this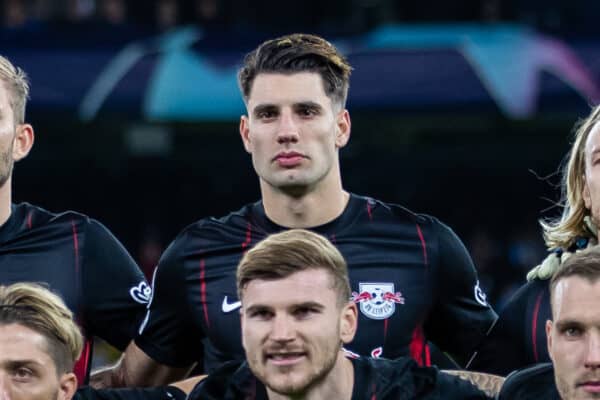 It is Szoboszlai's father, Zsolt, a former professional footballer who played in his native Hungary and in Austria's lower divisions, who is most frequently credited with forging that cast-iron self-belief by those with knowledge of the family.
Székesfehérvár locals also remember Dominik growing up in a strict environment that owed much to his father's determination that his own career in the game would be surpassed by his son.
It is already well known that Szoboszlai was made to wear smaller boots than he required in order to improve his dexterity, but less so that he was rarely given permission to socialise with friends as a child whose main focus had to be training.
Zsolt's bloody mindedness even stretched to opting out of Hungary's traditional youth development pathway – a decision many felt was subsequently justified by the lack of obvious return on dictatorial prime minister Viktor Orban's £2 billion investment in football since 2010.
He and his son had been coach and player in the youth ranks of local club Fehérvár FC (then known as Videoton due to a sponsorship agreement with a local electronics manufacturer) until Zsolt was involved in a disagreement that prompted a parting of the ways in 2007.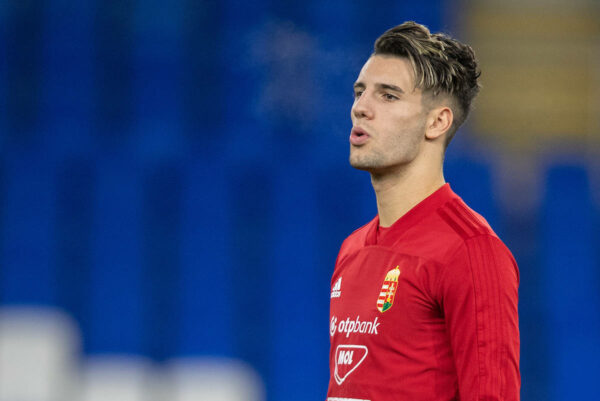 Rather than seek out another academy, Szoboszlai Snr instead elected to form his own, named Fonix Gold, with strict selection criteria and a focus on coaching on smaller groups to increase one-to-one contact.
Szoboszlai thrived in this environment, though one rather remarkable story from this time concerns a consensus forming locally that he would never be quick enough to make it at the elite level.
Of course, that myth did not survive long, with the young midfielder's exploits in his father's academy soon earning him recognition at international level.
It was at that point a 15-year-old Szoboszlai came onto the radar of Michael Boris, a German coach then in charge of Hungary's U19s and about to step up and lead the U21s.
Boris recalls: "Bernd Storck was the sporting director of the Hungarian federation and he said, 'You have to have a look at this young guy'.
"Two weeks before he had played with the U17s and I took him with the U19s to Armenia.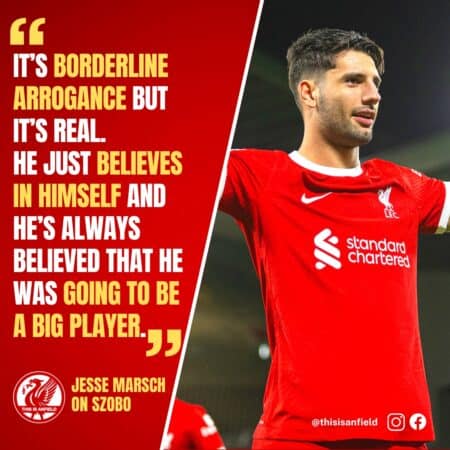 "The second game, he came in for some minutes and, from this time, it was clear that if I was going to be the U21s coach then I had to take him as soon as possible.
"[He had] to play with older guys because, compared to the others in the U17s, you could see that he was different.
"First of all, the set-pieces, the free-kicks, the technical footing was amazing, but I think at this moment he is one of the guys who is running the most in the Premier League and you could see this in the youth also.
"Normally, a typical No. 10 is not working defensively and prefers to play forward, but he did everything even though he played in an offensive position."
A 'crazy' and 'clever' genius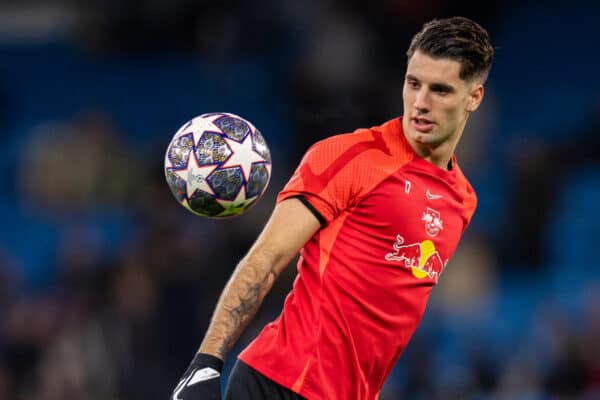 As well as this technical prowess, Szoboszlai was already showing his trademark confidence in attempting to take responsibility from his more senior teammates.
Boris says: "We had players like Daniel Gazdag, who now plays for the senior national team and is very successful, so we had a lot of good midfield players.
"But Dominik, every free-kick he went to the ball and wanted to shoot!
"I had to explain that there was an order and that the older player has to try it and then, if it's not good, then he can.
"But at that age he was a little bit naughty – but it was positive. And you could see the quality in his shooting free-kicks.
"There is a touch of negativity in the word arrogance, but he had confidence, a good self-confidence in himself and knowledge of how to survive against older players."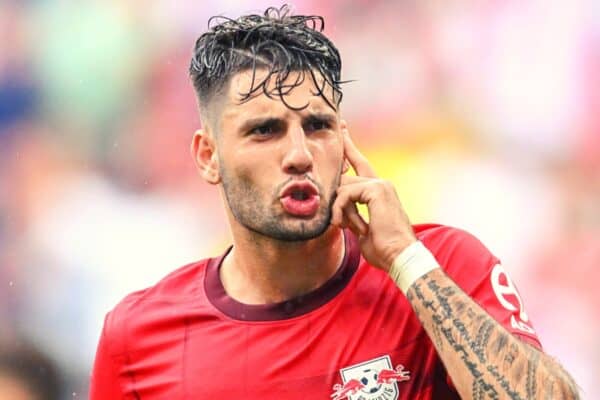 A breakout on the international stage meant it was not long until attention from abroad followed, with Red Bull heading up the queue thanks to their famously extensive scouting network.
But, for reasons that even those close to the deal aren't quite able to clarify at this point, Szoboszlai was required to spend time in the academy of a top-flight side before a move could be signed off.
For that reason, he made the switch to nearby MTK Budapest for 12 months, and it is there, after years of hearing about this local wonderkid through friends, that Zsolt Szekely first got to see him up close.
Inevitably, he was stunned by what he saw, and recalls: "He was very, very clever – a genius!
"He knew who was a good player and who wasn't, and he never passed the ball to someone who wasn't good enough for him.
"Sometimes, if he saw there was a good player who might score, he wouldn't pass the ball in front of them but a little bit behind him so he would give back the ball again and then he could score."
Szekely tells one story in particular that paints a picture of just how dominant Szoboszlai had become among his peers.
He says: "He became a champion with the U17s, but the U16s had one last game and had to win it to become champions too.
"So came back to us to help us… and scored four goals and gave three assists as we won 8-0. He's a crazy guy."
The art of learning the lesson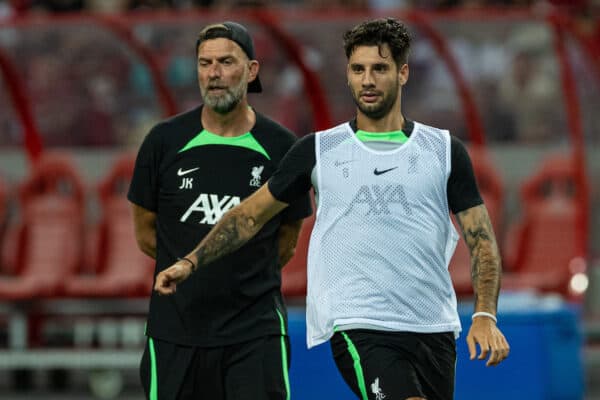 Of course, given his tender years, Szoboszlai still had much to learn but, as has so often been the case in his short career, his cocksure nature generally served to bring him through.
Szekely adds: "I had a feeling sometimes that he didn't work hard enough.
"There was a game where I was dissatisfied with him and I spoke with his father, who was also angry about it not being enough.
"I spoke with Szoby and told him that if he didn't work harder I would put him on the bench, even in his own age group.
"That day he trained well and the next day he played fantastically, and that night he sent me a text: 'Did you mean this, Zsolt?'
"He was very strong mentally, always. He knew what he had to do and he did it. To be honest, his father was always behind him, always told him what he had to do. So I think one of the biggest parts of his success is his father."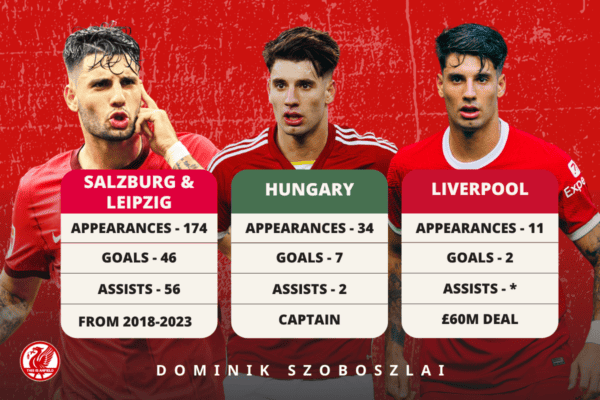 Marsch, too, remembers occasionally struggling to get Szoboszlai to take lessons on board from anyone other than his father once he had reached Salzburg.
He says: "In the beginning, when I was critical of him he didn't want to hear me.
"I had a lot of individual video sessions with him, almost every training session, almost every game.
"We would sit down and I would talk to him because with young, talented players like that it's all about helping them achieve their potential and creating an accelerated learning curve.
"Then, what I call 'the click', once they start to understand exactly what's necessary, it just hits them all at once and then it's when they take off.
"In the beginning, Szobo was like, 'Yeah, that's not the best example…'
"But he and I had good trust and a good relationship and I kept pushing him to do more, to be more, to play harder, to not be satisfied.
"Eventually, that really clicked with him and became one of the things about him."
Fulfilling his destiny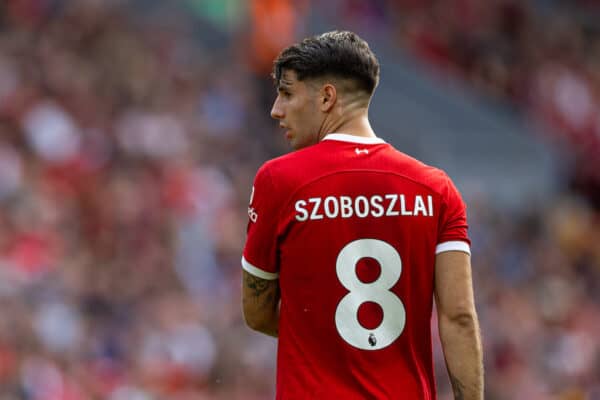 This realisation resulted in Szoboszlai exploding, with his spells at Salzburg and Leipzig returning four Austrian Bundesliga titles, three Austrian cups and two DFB-Pokals, and laying the foundations for his dream move to Liverpool.
He is now bidding for even more at Anfield, where his decision to take on the iconic No. 8 shirt has invited early comparisons with Steven Gerrard that, rather incredibly, look to have some legitimacy.
There is certainly a familiarity to his tireless running, powerful drives through midfield, and unstoppable long-distance shots – though the Scouse accent perhaps needs work.
But the most striking Gerrard trait evidenced by Szoboszlai thus far is his ability to thrive under pressure, which maybe should come as no surprise from a player who has been a Hungarian icon since being appointed his country's captain at the age of just 22.
As Boris explains: "I'm living in Budapest and you can see now a lot of Liverpool shirts with the No. 8 and Szoboszlai on the back.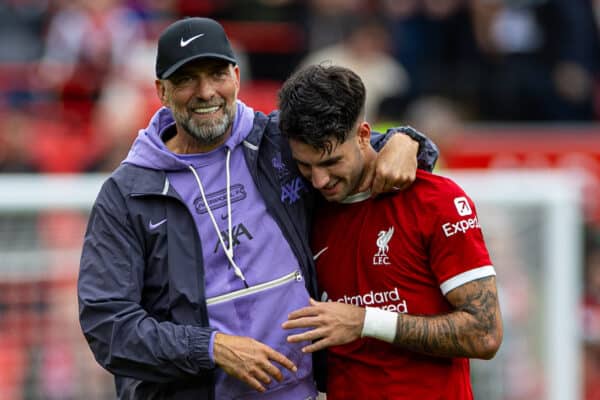 "Everybody is proud that this guy went to Liverpool and is playing well. I don't know if every game from Liverpool was broadcasted before, but now it's clear that they broadcast every game."
Shouldering lofty expectations is perhaps made easier when you are simply fulfilling what you have long believed to be your destiny.
And, according to Marsch, Szoboszlai shares that mindset with another high-profile star to have also recently taken the Premier League by storm.
He says: "I got a note from his agent the day he signed for Liverpool and he said, 'This was our vision from day one and you helped Dominik get there'.
"Szobo always had this belief in himself and this vision that he would be playing for the biggest clubs in the world and be the best player in those teams.
"This is all part of the manifestation of his confidence and his belief in himself. Some people may look at it as arrogance but Erling [Haaland] is the same.
"It's interesting because Erling and Szobo had a really good relationship in Salzburg and, I think, learned a lot from each other.
"But I could see from both of them that they were going to be among the best players in the world because of their enthusiasm, their talent, their belief, their commitment, their work ethic, their desire to improve.
"The vision they had for themselves was different to most players. I don't think that will ever be an issue for Szobo."
There is more to come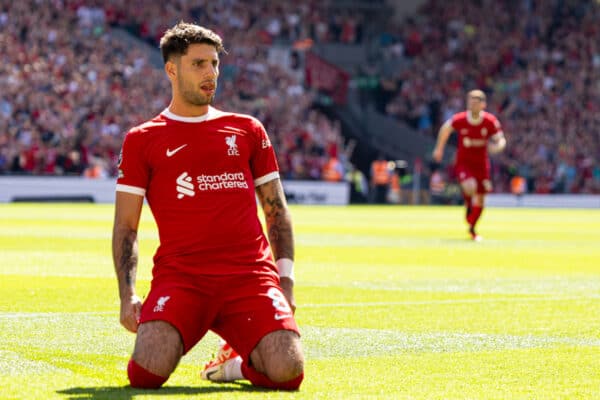 So, having reached a destination where he can fully realise his immense potential under a masterful coach like Jurgen Klopp, what comes next?
According to those who know Szoboszlai best: world domination.
Boris says: "They asked me two or three years ago when he moved from Austria to Germany, how good he can be.
"I said, compared to Kai Havertz, he is stronger and better and it's because he has this working attitude.
"He is able to play the 10 with less defensive work but you can also play with him on the No. 8 and he's a real worker.
"With that, he also has amazing technique and the shot from distance is also amazing and the free-kicks. So he has this working mentality and I think it's perfect."
Marsch, too, returns to his own past comments on Szoboszlai, ones which he believes underline the potential for further growth.
He says: "In previous interviews, I've said the difference between him and Erling in terms of talent is not very big.
"They're different positions and they have a different impact on the game, but I knew that physically he would be able to be dominant.
"And with Szobo's technique and football intelligence, I knew that he would be very good.
"He's hit the ground running but, when I see him play, there are still a lot of little things he can do better and I think he will grow and get better as he continues to play."
And if we know one thing about Dominik Szoboszlai at this point, it is that his attempts to get even better certainly won't be blocked by a lack of self belief.