Jurgen Klopp conceded it was "really difficult" to focus on football given more significant events, but his side were fuelled by a desire to "fight" for Luis Diaz.
Here are the four key points from the manager as he reflected on a 3-0 win over Nottingham Forest…
Room for "improvement"
Despite the ruthless nature of Liverpool's attacking work against Steve Cooper's side, the boss insisted there is "still so much space for improvement" from his team.
"The boys showed wonderful signs in all aspects really," he told the media after the game.
"But the last five minutes before half-time, all of a sudden we were a bit too deep and they could chip the balls in there."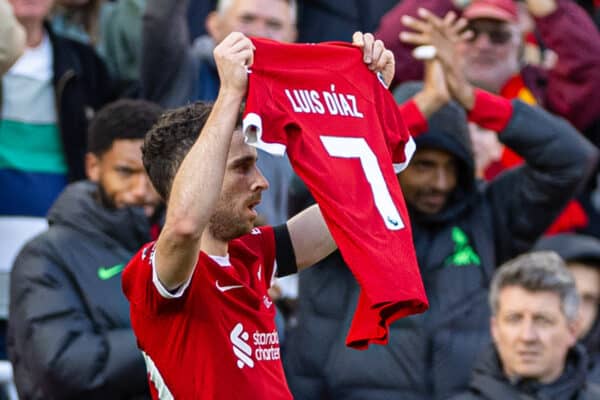 Thoughts with Lucho
The terrifying news about the kidnapping of Diaz's parents made it the "most difficult" game Klopp has ever had to prepare for.
Liverpool showed solidarity with the absent Colombian as his shirt was raised following the first goal in a "really touching" gesture, with the manager admitting feeling 'helpless' around the situation.
He explained: "The only thing we can do is fight for him, and that's what the boys did."
Mac Allister's role
Alexis Mac Allister attracted rave reviews for his performance in the No. 6 role against Forest, and Klopp was more than happy to add to that.
Some fans have questioned whether defensive midfield is his best position, but the boss maintained "we wouldn't play him there" if he had similar concerns.
Klopp added: "I think today, everybody could see the benefit of a player who comes rather from the offensive side of the game than from the other side."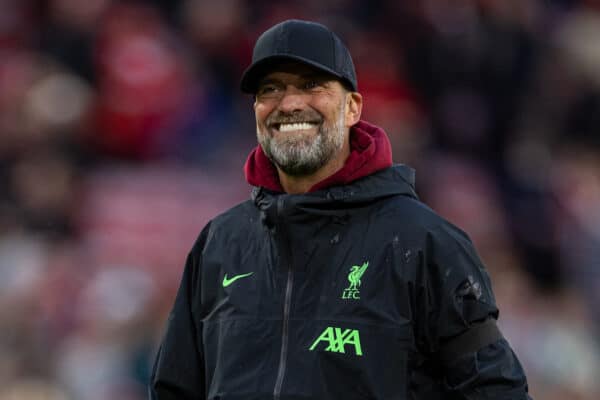 "Strange" start to the season
Reflecting on his side's season to this point, Klopp recounted that Liverpool have had a lot of "strange games" in 2023/24, particularly given the four red cards and comebacks the team have had to make.
"Controlling a game was not that often necessary," he explained, due to the nature of how the campaign as unfolded.
"Creating without losing the compactness is pretty much the idea behind."